With a new start-up visa, Bulgaria joins the Baltic states in offering foreign entrepreneurs a fast-track to residency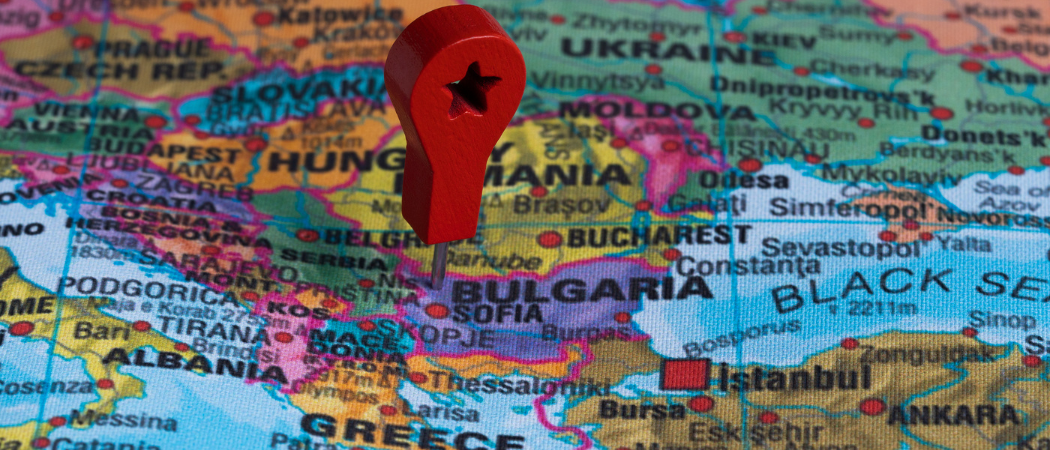 Bulgaria is to introduce a start-up visa giving entrepreneurs with technology companies a fast-track though immigration procedures. In doing so, it is not just looking for a regional advantage in central and eastern Europe, but also positioning itself in the Europe-wide competition to attract outside talent.
"The idea is to attract people to Bulgaria with good ideas and good business skills, and give them the opportunity to start up here," said Katerina Kaloyanova-Toshkova, of the international law firm Schoenherr in Sofia. "I expect it will mainly attract IT experts in the very early stage of developing their business."
But accessing the local or even the regional market is not likely to be part of the appeal. "It's not so much for businesses with a local focus, but rather those aiming for a European or global reach, who want to sell to platforms or other global businesses," she said.
This is in line with the aims of other start-up visa schemes, where the selling point is access to the European market as a whole, rather than a particular country or region.
"We don't think that Lithuania, or even [all the] Baltics, could be an adequate market for a start-up. Both are too small," said Roberta Rudokienė, head of Startup Lithuania, which promotes the country's start-up visa. "We tell start-ups that they must think of Europe like a single country, and being in Lithuania means they can reach the whole of Europe. But when choosing a location, they should evaluate where they will find talent for their start-up, manageable living costs, ease of doing business, and so on."
To date, the Baltic countries have proved much more open to the idea of start-up visas than elsewhere in the Widening countries. Bulgaria is the first outside of Lithuania, Latvia and Estonia to launch a fully-fledged start-up visa. Poland's Business Harbour programme for relocating IT companies offers some elements of start-up support, but is limited to residents of Belarus, Ukraine, Georgia, Russia, Moldova and Armenia. Otherwise, most countries in central and eastern Europe are doing little to attract start-ups beyond offering long-term business visas.
In contrast, most countries in western Europe, including Denmark, Finland, France, Ireland, Italy, the Netherlands, Portugal Sweden, Spain, have such schemes. Post Brexit, the visa in the UK has been extended to cover entrepreneurs from the EU.
Booming in Bulgaria
The Bulgarian start-up visa, which came into effect in October, does not specify particular technology area, but is understood to be aimed at IT. "This sector is booming in Bulgaria, and we have very good IT infrastructure, but we need more highly qualified experts," said Kaloyanova.
The visa does not set any thresholds for investment in a proposed start-up or any requirements to employ a minimum of Bulgarian staff. "It's an opportunity for businesses that do not require a lot capital, and so it well-suited to the IT sector," she said. "It is aimed at people in the initial stages of developing their business, either starting from scratch or moving here after taking the first steps somewhere else."
Applicants have to pitch their start-up plans, including information about the technology involved and how it is intended to commercialise it, with growth forecasts for the following three years. While not essential, having investment commitments above Lev100,000 (€51,000) will earn applicants extra points, as will intellectual property rights.
Applications made online free of charge, in English or Bulgarian, will be assessed by an expert council at the Ministry of Innovation, which includes government officials, academics and company representatives.
Decisions are promised within a month, with further immigration procedures expected to take another two months. If granted, visas are valid for a year, with the possibility of extending for a further two years.
While expecting most applications to come from Belarus, Moldova, Ukraine and Russia, the government is hoping to attract talent from India, Pakistan, elsewhere in Asia, and from Africa.
While start-ups will get a foothold in Europe, Kaloyanova says there are specific attractions to setting up shop in Bulgaria. "We have a lot of accelerating venture capital funds here that can provide capital for a start-up, so by coming to Bulgaria they would also have access to further funding."
In addition, personal and corporation tax rates are among the lowest in the EU. IT specialists can expect a good standard of living. "We have a strong start-up community in Bulgaria, mainly in Sofia, but also in cities such as Plovdiv and Burgas." said Kaloyanova.
The next step is likely to be the introduction of a visa to make it easier for IT specialists to come to Bulgaria to work as employees.
Sincere form of flattery
Following the introduction of its start-up visa in 2017 Lithuania now receives around 200 applications each year from all over the world, said Rudokienė. "Sometimes the teams are mixed, with one founder from one country, another from somewhere else. We've had applications from China, Chile and elsewhere in South America, and from Canada."
However, until the Russian invasion, the majority of applications came from Ukraine and neighbouring Belarus. "We are not accepting applications at all from Russia, and there are strict limits on Belarussian start-ups. And Ukrainians don't need a start-up visa in order to be here, they can get a visa in other ways," Rudokienė said.
In the five years since its introduction, the visa has led on to the formation of 100 start-ups in Lithuania. Examples include SketchAR from Russia, which builds augmented reality drawing tools, Chinese electronic payment company PanPay, and investment tracker Evarvest, founded by Stephanie Brennan, an Australian entrepreneur.
Lithuania's start-up visa, offering founders a fast track through immigration, has evolved with experience. A recent change is that entrepreneurs are not starting from scratch when they apply. "It is really hard to check someone's intentions, so now we want to see that something has been already done, such as a prototype or a minimum viable product," said Rudokienė.
The committee evaluating applications needs evidence the people behind a new product are available and up to the task. "So, does the team have the experience and the potential to really develop the product they are talking about?" Rudokienė said.
Whilst getting stricter in that respect, people granted the visa are now given more time to bring their ideas to life. Rather than 12 months, "We decided to prolong the initial period to two years, to give entrepreneurs more time to focus on their real business, instead of going through the migration procedures again," said Rudokienė.
Although open to all comers, Lithuania has priority sectors in which it is particularly keen to attract entrepreneurs, in the life sciences, nanotechnology, and especially fintech. "Fintech is a very strong sector in Lithuania. The Bank of Lithuania has an attractive regulatory system, a regulatory sandbox, and a newcomers' programme," Rudokienė said. "We think that helps attract applications in that sector."
The impact is still hard to gauge, since many of the start-ups are still in their early stages. But the signs are positive, said Rudokienė. "Some of our start-up visa companies are already hiring local people, and attracting new talent to our country. They are paying taxes and have some have attracted investment."
Startup Lithuania monitors the progress of visa holders. "We don't just evaluate them, give them a certificate and let them go. We try to maintain contact with them, ask what problems they face and then try to make the whole process easier," Rudokienė said. Networking events are held for expat entrepreneurs, in order to build a community between them.
With the majority of EU states now offering start-up visas, it is clear that there is competition to attract foreign start-ups. "Each country would like to attract more and better start-ups," said Rudokienė. "We do check on the incentives that other countries are offering to see if we can be more attractive."
She has yet to look into the Bulgarian visa, but her advice to this entrant is to keep moving forward. "Each year you have to re-evaluate and look for new opportunities to improve what you have."
Elsewhere in the Ecosystem