A surprising number of start-ups have survived a year of Russian attacks, and even found ways to grow. Some are developing products relevant to the war effort, such as solar powered water purification and new mine clearance technology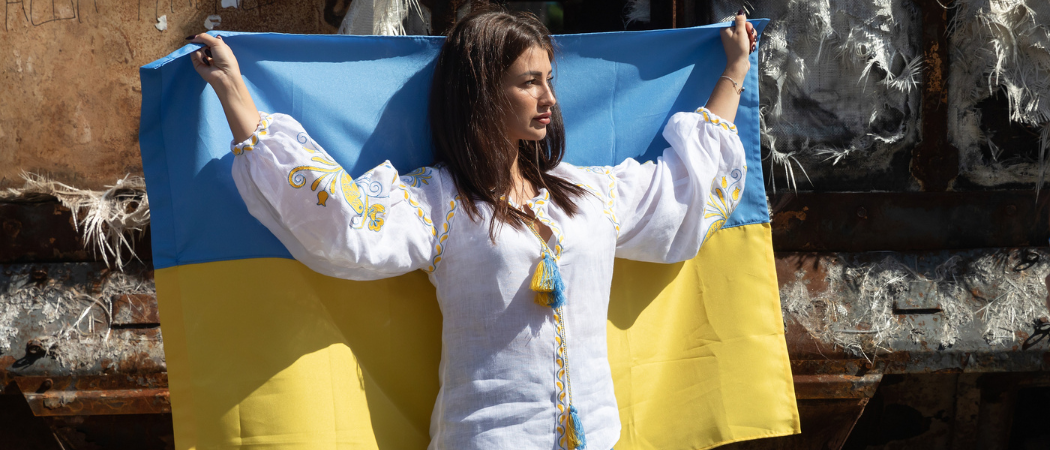 Ukraine's remarkable resilience in the face of Russian aggression can also be seen in its start-ups. While some have been forced to close, many have found ways to continue working, or even to begin their entrepreneurial journey during the hostilities.
When the Polish-Ukrainian Startup Bridge (PUSB) surveyed the Ukrainian start-up ecosystem last year, almost all respondents reported negative impacts from the war, and most assessed their current situation as bad. Yet only a few had shut down entirely, and just one third reported cutting staff.
This was a surprise to Łukasz Wawak, manager of PSUB. "We expected to hear a lot about closures or suspension of business in Ukraine, but only 12% said this was their experience." This comes with a word of caution, however. "We cannot know how many companies closed and simply did not respond to the survey because founders were fighting on the frontline or focused on finding other employment."
PUSB was started in 2018 to match Ukrainian technology start-ups with Polish venture capital funds, and help them approach the Polish market. The start of the war last February gave this a new urgency.
"Most of the start-ups lost their home market, so we have tried to give them financial support and a soft landing in Poland, so that they can establish companies in safety and access the Polish and European market. And we've also offered them a place where they can work, train, and meet with investors in Poland," Wawak said.
In some cases, the outbreak of hostilities presented an immediate threat. For example, the team at Biolity was developing a robotic system for the micropropagation of plants in its laboratory near Dnipro. "They had invested so much money in the laboratory, and without the data it held they would not be able to prolong the activity of the start-up, so they had to evacuate," Wawak said. At the same time, several members of the team - experts in drone operation - were called up.
Nevertheless, the lab was dismantled and the robots transported out of Ukraine, to be followed after the attacks on Kyiv lessened, by the founders and their families. Now, Biolity is established in the PUSB co-working space. So far, PSUB has welcomed 17 Ukrainian start-ups in this way.
In addition to helping defend the country, start-up teams have also been drawn into the medical emergency provoked by the invasion. This was the case for CheckEye, a company created at the beginning of 2022 to commercialise a cloud-based system for detecting diabetic retinopathy, which had teams in Kyiv, Vinnytsia and Odesa.
"The first months after the start of the war were spent in great uncertainty, and all our processes were disrupted," said Kirill Goncharuk, the company's chief executive. "At the same time, our team got involved in helping our partners, the Ukrainian Diabetes Federation and the Filatov Institute of Eye Diseases and Tissue Therapy, in Odesa, with the delivery of medical supplies."
Away from the frontline, it soon became apparent that the country's healthcare system was struggling to cope with staff shortages and the increasing number of displaced people. "It was clear to us that healthcare solutions akin to CheckEye's would be crucial in providing access to healthcare in Ukraine with its destroyed infrastructure and lack of doctors," Goncharuk said. "So, in March we made a decision to resume our work, despite the disruptive environment."
It set up a free screening service for diabetic retinopathy in western Ukraine, offered both at Chernivtsi State Hospital and from a mobile clinic that travels from town to town in the region. This both supports the local healthcare system, and helps the company develop. "It is a great opportunity for us to test the product in the field and to gather use cases," said Goncharuk. "However, it is even more valuable for us from the market fit, business processes and product integration perspective."
CheckEye is currently working towards the launch of its product in markets outside of Ukraine. "At the same time, the algorithm is being trained to detect seven other eye conditions on top of diabetic retinopathy. And our immediate to mid-term plans include launching mass eye screening in more regions of Ukraine," Goncharuk said.
Remaining active
According to the PUSB survey, one key to the survival of Ukrainian start-ups has been an ability to tap into global markets, with almost most two thirds of responses indicating start-ups were active outside Ukraine. "This means that as long as the global market is stable, and there is at least a minimum of access to energy and communications infrastructure in Ukraine, then start-ups will be able to develop and remain active," said Wawak.
Another aspect of that survival is being able to raise new funds, with a third of respondents reporting success. "We expected a total disappearance of investments, and it surprised us that many of the start-ups we asked said they had received some investment, grants or other financial help."
This can be explained by a shift in the conventional business model for Ukrainian start-ups. Before the present conflict, the little venture capital available in Ukraine focused on later stage investments rather than pre-seed and seed rounds. As a result, most tech start-ups would 'bootstrap' their small initial capital by moving to sales as quickly as possible, in order both to prove the technology and to bring in revenue for further development.
The war made this impossible on the Ukrainian market. "With no options for raising money at home, start-ups started to look for possibilities abroad," Wawak said. At the same time, many new sources of capital appeared specifically to help Ukrainian start-ups, for example the Blue & Yellow Heritage Fund, operated by ffVC, based in New York and Warsaw. "Funds like this look much more favourably now on Ukrainian start-ups, in order to save those that have a chance to survive and develop. Not every start-up can get this money, but at least this kind of fund exists," said Warwak.
This forced internationalisation was the experience of Knopka Health, from Kyiv, which has developed an advanced call system for hospitals and care homes. The invasion meant an end to organic growth at home and the positive cashflow then driving the company forward. So, it turned its attention to scaling-up. "Maybe a full-scale invasion brought this idea into focus for us," said Ivan Osadchyy, the company's chief executive. "Either we do the critical things right now, or it's better to end the story and find a more effective way we can help Ukraine to win."
The company attracted its first investment, won significant start-up competitions, and participated in two large industry shows abroad. "More importantly, we did crucial homework to enter the EU market, with certification and preparation for mass production of our devices in Poland," Osadchyy said.
Like all Ukrainian start-ups, Knopka has learned to live with sporadic electricity and internet connections. But the stress that comes from frequent alarms and rocket attacks is harder to absorb, increasing the risks of anxiety or depression. "It is an additional challenge to keep the team motivated, so that we stay on track with start-up development and deadlines," said Osadchyy. "I believe we will need a programme for mental health support in our HR strategy after this war ends, to help all of us to cope with what we have been through during the last year, and what we will face in the months to come."
Recoshelf, founded in Kyiv in 2019, already had good international connections when the Russians invaded in February 2022. It had participated in the Alchemist acceleration programme in the US, and in January 2022 presented its retail management system at the influential Consumer Electronics Show in Las Vegas. Crucially, it had also opened an office in Warsaw. This gave the company a secure headquarters, although its developers remained in Ukraine.
"Our R&D team members are based in different cities," said Yaroslav Parkhisenko, chief executive of Recoshelf. "Their key challenges are blackouts, war stress and communications. So, our progress has slowed down, and we face challenges in delivering to customers what has been committed."
Customers in Ukraine have been lost, and pilot projects frozen, which has made raising additional investment extremely difficult. "So, since February we've focused on grant programmes and closing commercial deals," said Parkhisenko. "We were quite lucky and received two grants, one from the Ukraine Startup Fund and one from the Polish government, which greatly helped us to keep working in 2022."
The Polish market is now a priority, and the company is currently developing a product for a large customer there. "That requires significant testing and experiments," Parkhisenko said. "Still, we have access to advanced knowledge, and believe we'll be able to deliver."
Start-ups under fire
The invasion has not stopped start-up creation in Ukraine, with a number of enterprises emerging to address the specific conditions created by the conflict. BeesAgainstMines was created to develop a drone-based system for detecting landmines on farmland, an issue even before the present conflict. "We started working on this idea in September [2021], when the harvest was accompanied by explosions of equipment and the death of farm workers," said Alex Plyakhtur, the company's chief executive.
The invasion brought a new urgency, and fresh support. "The government has been very helpful supporting products for post-war reconstruction. Many funds have been created to achieve this, and hackathons and bootcamps have been organised where we can share our experience and hear the opinions of others," Plyakhtur said.
The system under development aims to identify mines in ground that is strewn with other fragments of metal. "This makes it possible to use radio-controlled robots for demining," Plyakhtur said. "This will save many lives, not only in Ukraine, but also in the whole world."
Developing and testing the system has meant staying close to the conflict zone, despite the practical difficulties. "Lack of electricity slows down the process of getting the necessary spare parts. It has taught us how to plan and use electricity effectively, and we clearly understand who is doing what during these few hours."
OptySun was formed in 2022 to develop a solar powered water purification system, based on expertise at the National Technical University Kharkiv Polytechnic Institute. "At the moment, our team is located in different places in Ukraine," said Polina Kravtsova, the company's public relations manager. "The R&D part is in Kharkiv, where our main research facilities are located. Also, our main client is there, closer to the destruction of critical infrastructure."
It has been particularly important to maintain the laboratory connection. "Not all of our work can take place in co-working spaces or from home, most of it takes place in laboratories. But thanks to the scientific community of Ukraine, we were able to transfer some stages to other laboratories," Kravtsova said.
The main challenges have been power outages and air raid alerts, plus logistical difficulties with components. "These problems, in turn, cause a number of side effects, such as poor coordination of work processes, and little time when the whole team can work together," said Kravtsova.
Even so, the company has been able to produce and test a laboratory prototype, and is now in the development stage of manufacturing an industrial prototype. It is also preparing for tests in the field. "The war has become a strong stimulus, as we know from the inside many of the problems experienced by volunteers and the lack of clean water at the front. Our main desire is to start helping to solve these problems now."