The Science|Business guide to the value of public spending on research and innovation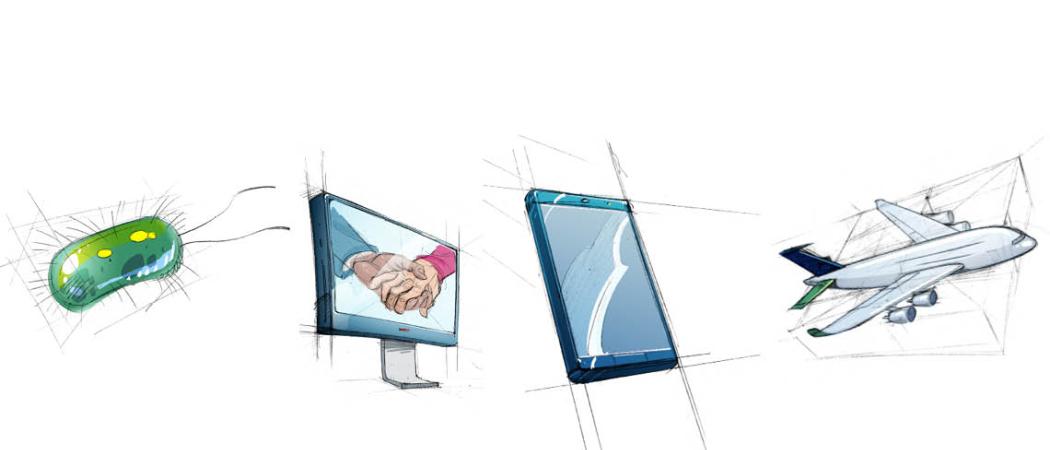 Since their founding, the European institutions have been spending money on science and technology. Why? What do we get from it? And is it worth it? Science|Business and its Network of more than 50 universities, companies and public-sector organisations offer a few answers. Here, we provide a summary. You can get the full report here.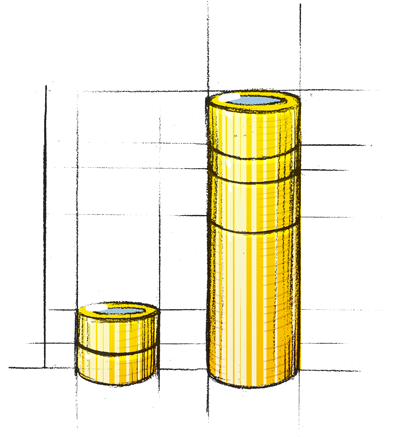 The R&D investment: Invest €1. Get more back.
Economists have been trying for years to estimate the returns from public investment in research and innovation, around the world. While these estimates vary wildly, the most common for both national and EU investment are around 20% a year - far higher than stock, bond or other asset classes. You can think about it as a stack of coins.
OK, but what does it do?
The EU funds thousands of projects in R&I. We have picked just five examples to give a flavour of the variety of projects funded. Most are part of the Framework Programme – but not all. Please see the links for their full descriptions and further information.
Stopping "superbugs".
Since the discovery of penicillin 89 years ago, antibiotics have been a miracle success story. But now we use too many of them too carelessly – and the bugs have caught up, mutating to build resistance. A World Health Organisation official, Keiji Fukuda, recently warned that without action, "the world is headed for a post-antibiotic era, in which common infections and minor injuries which have been treatable for decades can once again kill." The EU has been a leader in generating knowledge and awareness.  Its Innovative Medicines Initiative (IMI), for example, funds several research projects attempting to combat antimicrobial resistance.
Eyes in the sky
Copernicus is the most ambitious earth observation project to date — with 30 satellites circling the earth, in a joint effort between the EU and the European Space Agency. It tracks crops to predict yield, monitors air pollution and climate, and watches ocean currents and ice floes to aid shipping – and all this data is provided free, to anyone, around the world. Copernicus data has been essential in confirming the risk of climate change, building pressure for the 2015 global climate agreement in Paris. Its data on air pollution are being used now to reduce the risk of 400,000 premature deaths a year in Europe. Next up: Monitoring nations' compliance with the Paris accord.
Hate mobile phones? Blame the EU
If there is one technology for which the EU can claim a lion's share of credit, it's the mobile phone. It started as a Nordic experiment in the 1970s, but by the 1980s the European Commission was pushing to make it an EU-wide network, and dragging the major ICT companies to the negotiating table to agree on technical standards. Though European companies no longer dominate the world market, the EU has continued to advance research on new mobile technologies. From 1990 to 2013, it funded 380 different research projects. Its long push to eliminate EU roaming charges just took effect. And next: Connecting machines as well people, with so-called 5G, or fifth-generation, networks linking billions of wireless sensors for the "Internet of Things."
The quiet clean plane
Last year, people flew nearly 360 billion kilometres around the globe – in unpleasant tin cans that are noisy, polluting, uncomfortable and sometimes vulnerable to terrorist attack. So the EU is working on "nicer" planes. Its European Clean Sky project is developing technologies to cut by 2050 the CO2 emissions of planes by 75 per cent, NOx pollution by 90 per cent, and noise by 65 per cent. The Diamonds project is working to protect transport networks from cyber attack. And in the hold, one project, Fly-Bag2, is developing bomb-proof cargo containers while another, AISHA II, is already deploying sensors in Lufthansa planes to detect any leakage of corrosive liquids in the cargo bay.
Check your e-mail, save the world
The EU also promotes social research. One such project, Charity Engine, lets people use the idle time on their personal computers to make money for charities. Here's how it works: You download the free software that connects your PC into a network of thousands of other volunteers – today, more than 550,000 and growing at 20,000 a week. The resultant "grid" of PCs is then used as a massive, distributed supercomputer to perform calculations for customers. Then the revenues are split three ways – a third to run the system, a third in prizes as an incentive to volunteer, and a third to charities such as CARE and Amnesty International. , Amnesty and other international charities. The slogan: "Changing the world one bit at a time." (www.charityengine.com)
Here are the highlights:
The many economic measurements of returns on investment to publicly funded R&I vary wildly in range, but seem to cluster at around a 20% annual return on investment. This can be compared to 6.8% for the past 10 years of the US stock market (S&P 500) or the 3.1% for 10 year Euro Area (19 countries) Government Bonds. In short, publicly funded R&I is a good investment.
The added-value of European Union programmes comes in several forms. Being continent-wide, the programmes generate critical mass of money and talent for complex research and innovation projects, and supply chains that could not otherwise happen. The increased competition for grants also raises the quality of projects that gets funded – creating a "Champion's League" of top researchers and innovators. They also help member-states coordinate their national R&I and policies, creating opportunities for synergy and greater efficiency. And they help spread knowledge and raise capacities across the EU, creating new networks. EU-funded evaluations estimated between a 5 and 10 fold economic return, though some methodologies have been questioned.
There are many market failures which require publicly funded R&I to correct: a need to translate the growing amount of knowledge towards tackling societal challenges, uncertainty over returns on investment of (basic) research, the timeframe required to receive these returns and their leakage into the wider economy, as well as the unmet need for cross-sectoral multi-stakeholder involvement in R&I at all levels. Carefully designed public R&I programmes can bridge, or minimise, such market failures whilst channelling knowledge to tackle societal challenges. Moreover, publically funded R&I does not just paper over market failures but is entrepreneurial in nature — enabling disruptive market creation, for example creating much of the technology behind the iPhone.
There are several mechanisms behind the economic benefits of publicly funded R&I. Direct benefits come from the employees hired for the conduct of the R&I itself, the services used by them, the licensing revenues and spin-out company formation, and sales and tax revenue from new products and services. Indirect benefits come from increasing and spreading useful instruments, methods and knowledge, training a larger, more-capable workforce, and increasing productivity among companies that adopt the new technologies. And R&I helps reorganise society – creating network linkages between industry and academia, stimulating new multilateral supply chains and creating new markets.
Publicly funded R&I also promotes several desirable, if less quantifiable, goals for Europe. It enables structural changes towards a more knowledge-intensive economy and society, raising international competitiveness, boosting productivity growth and generating high-quality jobs. This promotes higher standards of living and contributes to the progress of democratic and open societies. It fosters international cooperation to pool resources, connect and align action towards the EU's goals. It enhances global resilience and sustainability, providing new tools to protect the environment, improve health and promote social welfare at home and abroad.
Against all these potential benefits, however great, comes a frequent criticisms of EU funded R&I: many now argue that the competition has grown too intense, with barely one in 10 applicants getting the money. These programmes also carry a heavy administrative cost – mainly, in time wasted on rejected applications, for which estimates start at €500 million a year. The Commission has been attempting to simplify the programmes, but so far has achieved little in addressing this problem of opportunity-cost.
Of course, we have seen how many of our fellow-citizens now fear innovation. The fact is that, around the world, new technologies – from the Green Revolution to smartphones – have helped raise standards of living, abated hunger and extended lifespans. But these benefits can be dwarfed politically by more-immediate fears of losing jobs or cultural identities in a global, tech-powered network of trade, migration and information. It is difficult to counter-act these fears – to communicate the real and broad benefits of research and innovation, and the danger of not conducting it.
In such circumstances, we must remind all that research and innovation are more than tools to find the truth. They are tools to find and harness truth to serve society.
Cartoons by
Web design and production by