The results of the largest ever public consultation on the past, present and future of the European research and innovation programmes are in. Here, research commissioner Mariya Gabriel sets out the highlights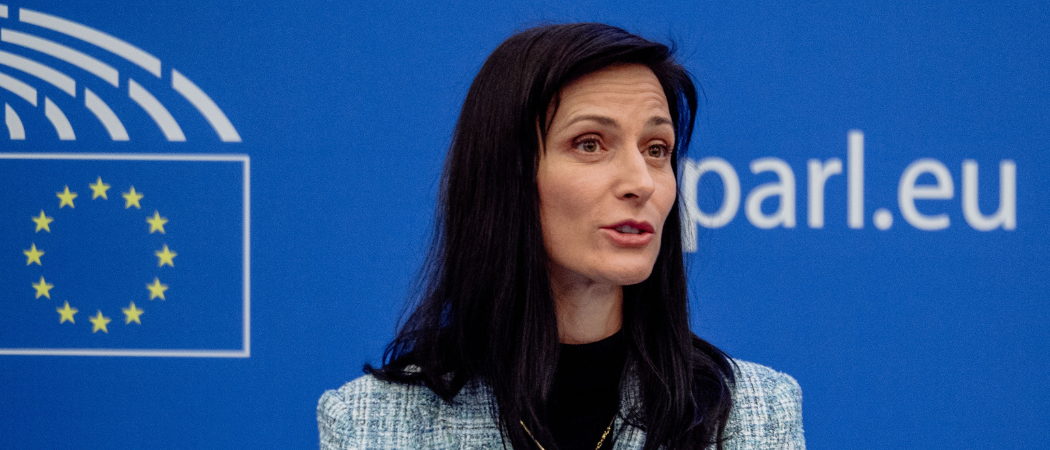 Without the exchange of ideas and findings, research and innovation would come to a halt. When dialogue happens, scientific discoveries can be translated into products and services that address the biggest challenges we face today.
To know where we are going, we must ask ourselves where we came from. With this in mind, we invited stakeholders and the wider public to share their thoughts and ideas in what turned out to be the largest ever public consultation held on the past, present and future of the European research and innovation programmes, Horizon Europe and Horizon 2020.
I am glad to say that we received impressive feedback of 2,788 responses and 265 position papers. This includes contributions from citizens, research and innovation communities and public and private organisations. Contributions came from all over the EU and beyond, demonstrating that our research and innovation programmes attract global attention.
The participation from citizens is something I particularly welcome.
Research and innovation is at the heart of the EU's policies. Most respondents agreed that Horizon 2020 and Horizon Europe improved cooperation across borders – within the EU and beyond – between partners in research and innovation. Almost all agreed that the 2014 -2020 Horizon 2020 programme supported the common European Research Area, allowing research and knowledge to move freely across Europe. That's a clear demonstration of the added value of the EU-funded research.
By bringing together and funding researchers, the aim was to promote excellent science. According to the survey, Horizon 2020 succeeded in this, and most respondents believe that Horizon Europe too, is on track to develop, promote and advance scientific excellence.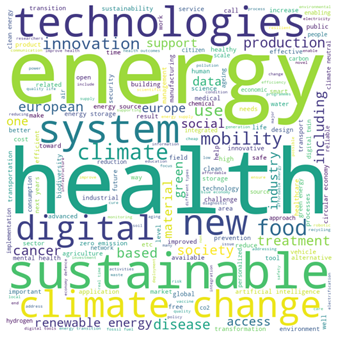 There is an appetite for more. A majority of respondents said the main reason preventing participation in Horizon 2020 and Horizon Europe is the limited budget to fund so many high-quality proposals.
Moreover, a significant number told us that participation in Horizon 2020 and Horizon Europe required more effort than other international research and innovation programmes, which means a potential loss of excellent projects.
We need to reflect on how to simplify European research and innovation programmes and how to attract more excellent proposals. If we do this, Europe could leverage the full potential of its researchers and innovators.
Horizon scanning
What is on Europe's horizon? What are the challenges and opportunities that Europeans see in the future and how should we address them? In the public consultation, we asked precisely this.
One thing is certain, Europe must win the fight against climate change and secure and diversify our energy supply. Almost all told us that we need to continue investing in research on climate change and energy supply for the next 10 years. Most highlighted the need to halt the dramatic loss of biodiversity.
Participants in the consultations also told us that Horizon 2020 and Horizon Europe could have been better at helping bring innovation to the market. That is why I launched the New European Innovation Agenda to position Europe at the forefront of the new wave of deep tech innovation start-ups and scale-ups.
We also need to deliver greater impact by strengthening synergies between different programmes. Specifically, many highlighted the potential for synergies between the Digital Europe Programme, Erasmus+ and the environment fund LIFE (L'Instrument Financier pour l'Environnement).
Europe's horizon is taking shape and now we need to gear up for it.
Over the next months, the input we gathered will be incorporated into the Strategic Plan for Horizon Europe 2025-2027. The responses will also help shape the next framework programme for European research and innovation for 2028 onwards.
I want to thank everyone who contributed. The views expressed are part of the solution to our biggest challenges and towards creating a better future for all.
The results from the public consultation for the evaluation of the programmes are available online for Horizon 2020, and Horizon Europe.
Mariya Gabriel is European Commissioner for Innovation, Research, Culture, Education and Youth.