Chair of UK parliament's science committee, Norman Lamb, predicts UK will support entry to the next EU research programme, 'almost at any cost, almost whatever the terms'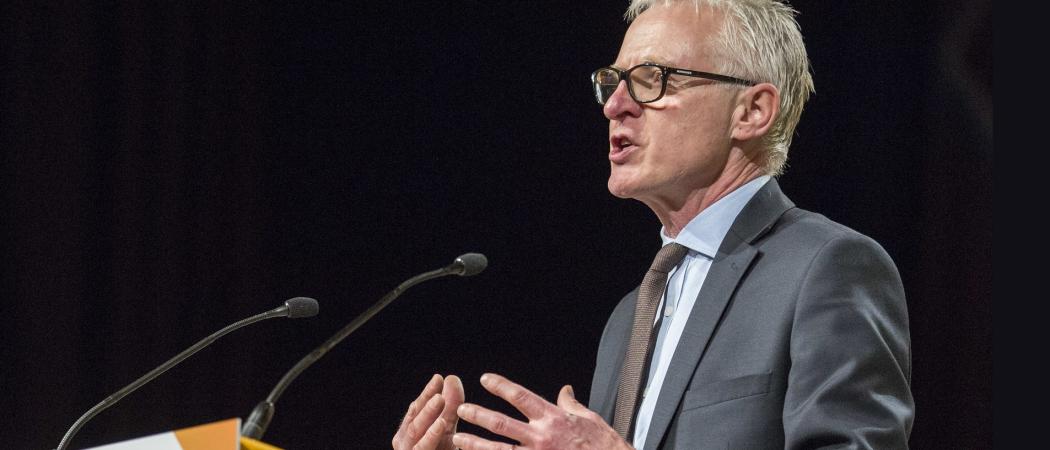 The chair of the UK House of Common's science and technology committee, Norman Lamb, is urging all sides to "step back from the brink" and find a Brexit solution that works for research.
With the clock ticking down to the October 31 deadline for leaving and a no-deal exit looming, there are concerns in the science establishment that the UK will be barred from full participation in EU-funded research.
Lamb says he's confident, however, that the country will eventually gain full access to the 2021 - 2027 EU research programme, Horizon Europe.
Cooler heads should prevail in the long term, he says. "I'm more hopeful than not that it will happen," he told Science|Business. "This should not be a contentious issue. There's no one manning the barricades, saying we need to end collaboration in science. The vast majority of people would say, 'yeah that makes sense to continue'.
"The only issue which government will focus on is the price tag [of taking part in] the programme," he said. "But I don't imagine it'll be a legitimate reason for not participating, whatever the price."
Lamb noted that UK science minister Chris Skidmore has made it plain he supports membership, almost at any cost, almost whatever the terms. "I'm paraphrasing a little, but he gave a very strong indication. Although it's not to say his view will prevail at cabinet," said Lamb.
Lamb, a former health minister, says the "marginally most likely option" with Brexit is that the UK government will have to request another extension if there is no agreement at the EU Council meeting next week.
'No absolute winners'
Whether there is a deal, no-deal, or a further extension, the UK is heading for a general election. Lamb has said he will not stand for a further term as MP. But breaking rank with his Liberal Democrat party, which is in favour of a second referendum on the issue, Lamb insists that the UK has to leave the EU. "We can't wish away the [2016] referendum. We will be creating significant problems for the future if we behave in this way."
He also expressed concerns that, "delay and uncertainty around Brexit is in itself damaging" for UK universities and companies. "But adopting a position that we will fight to remain in the EU could extend this uncertainty. It's in science's interest to reach a resolution," he said.
Brussels also needs to compromise, Lamb says. "For years I've been deeply frustrated by EU intransigence. My view is that part of this whole problem is a state of mind in the upper echelons of the EU that nothing can change; there can be no fresh thinking on redesigning the model."
Lamb has been MP for North Norfolk since 2001 and chair of the science committee since 2017. He previously served as minister of state for care and support. He intends to maintain an interest in this field after leaving parliament.
"Brexit means I may be better able to achieve progress on health issues outside parliament, said the 61-year-old MP. "Others have reached the same conclusion - because there's an awful risk Brexit clogs us up for years. If we get a divorce deal, it's only the end of the beginning," he said.