A Trump salvo against the EU's Horizon research programme opens a new area of Transatlantic conflict. Time for Europe to step up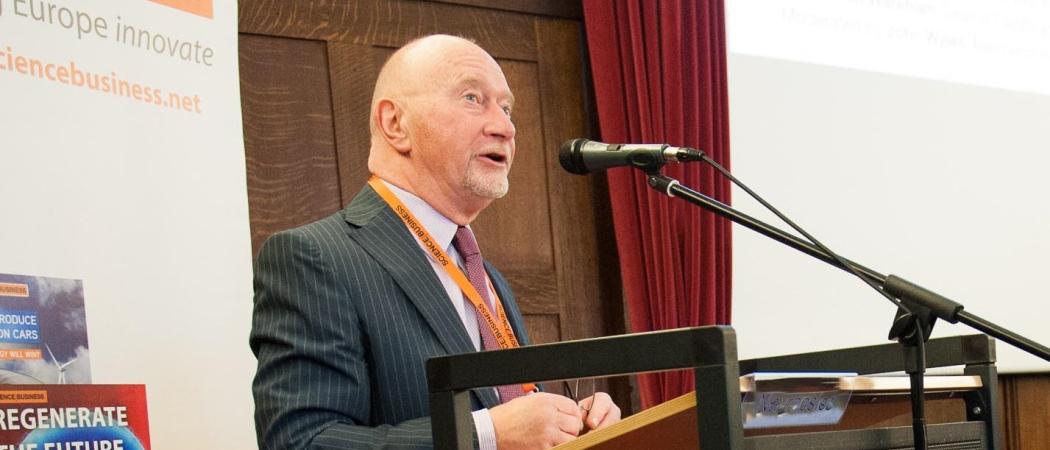 For more than seven decades both sides of the Transatlantic relationship have generally tried to maximise political, economic and security cooperation while being aware that conflict may never be far away. Generally, they have successfully managed to avoid public rowing.  Disagreements are smoothed over and only rarely has one side explicitly complained about the other in the spotlight of media attention.
Times change and never more so than during the Trump Presidency.  Constance Arvis, the director of the State Department' s Office of Science and Technology Cooperation, ruffled a few feathers in Brussels this month with a broadside against the EU's handling of talks on possible US participation in the Horizon Europe research programme.
In a public statement, Arvis said the EU's proposal would do nothing "to incentivise science across the Atlantic." Science|Business reported her as saying that she had chosen to go public on Washington's grievances "because we wanted to make sure that the message was heard." Then a late sting: "What I would like is essentially a conversation between allies." (Private talks – described by some as "positive" – did indeed follow her comments.)
The critical public tone characterises many of the Trump Administration's attitudes to the European Union and its member states. Inevitably, when it invades a hitherto tranquil area of cooperation - EU-US scientific research collaboration – there were sharp intakes of breath in some EU capitals. The past tells us of a proud record of scientists on the two sides working together on critical and sensitive areas including HIV, the human genome and ozone depletion.
Part of a pattern
But for those who follow the Transatlantic trade relationship more broadly, the outburst comes as no surprise. At the beginning of the Trump Presidency, Brussels was both alarmed and dismayed when he pulled the US out of the Trans Pacific Partnership trade deal while simultaneously demanding a root and branch renegotiation of the NAFTA pact with Canada and Mexico.
He also halted the long running EU-US negotiations on a broadly-based trade partnership known as TTIP and went on to further bruise the relationship by imposing tariffs (justified on the ground of "national security") on a range of imports from Europe. He is threatening there may be more to come.
The EU is the world's largest trading bloc whose interests depend on maximising open and free trade and maintaining the multilateral system of rules and agreements that sustain it. Trump has little respect for this system. He regards trade as a zero sum game which America has been losing for decades to the advantage of its main "free-riding" trading partners, especially the EU, China, Canada and Mexico.
Vital European interests are at stake in the economic and trade relationship with the US.  As a $30 trillion commercial area, the EU-US space is the world's most powerful economic region, accounting for over 35 per cent of global GDP.  More than 16 million jobs on the two sides of the Atlantic are provided by European and US affiliates.
Innovation is a crucial bond: 57 per cent of total global R&D expenditures by US foreign affiliates, worth more than $30 billion, are made in Europe while European affiliates account for 72 per cent of all R&D performed by majority-owned foreign affiliates in the US.
Most of America's allies in Europe do not trust the Trump Administration to maintain consistent and coherent foreign policies. Nevertheless, the EU's management of relations with the Trump White House has been driven, as with previous administrations, by the profound conviction that Europe's security and prosperity, as well as world peace can only be sustained by a close and well functioning Transatlantic relationship.  
From the beginning, Emmanuel Macron, Angela Merkel and other European leaders have tried to avoid public confrontation for fear of seriously jeopardising the evolution of  the relationship during the Trump Presidency. And as they contemplate the possibility of Donald Trump winning a second term, European elites are deeply discomforted by the many uncertainties clouding what lies ahead. 
How to respond?
There are many questions and few answers. With which policies and with which initiatives would President Trump try to carry forward "America First"? How disruptive will he be in managing relations with China, Russia and Europe and with what possible consequences for global trade and security? Can he be brought back into the international programme for halting climate change?
The supreme test in both the US and the EU will be whether leaders understand and are committed to the belief that the Transatlantic relationship is of paramount importance for their countries and the world.  In a paper for the Transatlantic Policy Network, an organisation that joins US and European legislators in dialogue, Bruce Stokes, an expert on economic and trade relations, writes that the global strategic environment is so challenging and uncertain that much closer cooperation between Europe and the US is vitally needed.
"The cost of (cooperation) not succeeding would be profound and long lasting," he writes.
Stokes sees the most serious consequences of failure as including loss of economic growth and jobs, an economic and strategic drift  towards separation,  fading of any impulse to revive multilateral trade and investment liberalisation, and the inability to determine global technical standards and regulatory norms that reflect Transatlantic values.
The US is clearly a superpower in all senses of the word. Europe is not and is unlikely to be so. However, the last three years have begun to persuade national capitals that Europe will have to do more for itself. In areas such as security, there will be positive political fallout in Washington from higher defence spending by European members of NATO, no matter who is president.
The logic slowly emerging points to a stronger, more diplomatically active and focused Europe working towards priority objectives on climate change and environmental protection, digital transformation and reducing social and economic inequalities.  A stronger Europe will certainly be a more reliable and interesting partner for the US whose need for partners will grow rather than diminish through time.
The world will be a better and, perhaps safer place if the Transatlantic relationship can be strengthened and steered into a safer harbour than the one it presently occupies. And organising the processes and agreeing the costs of scientific collaboration will be easier between allies who are also friends.
John Wyles is a TPN member, a director of Science|Business, and a former Financial Times journalist. .