Earlier this summer, the EU issued a new plan to nurture 'deep tech' and other innovation. Here, research commissioner Gabriel explains the goal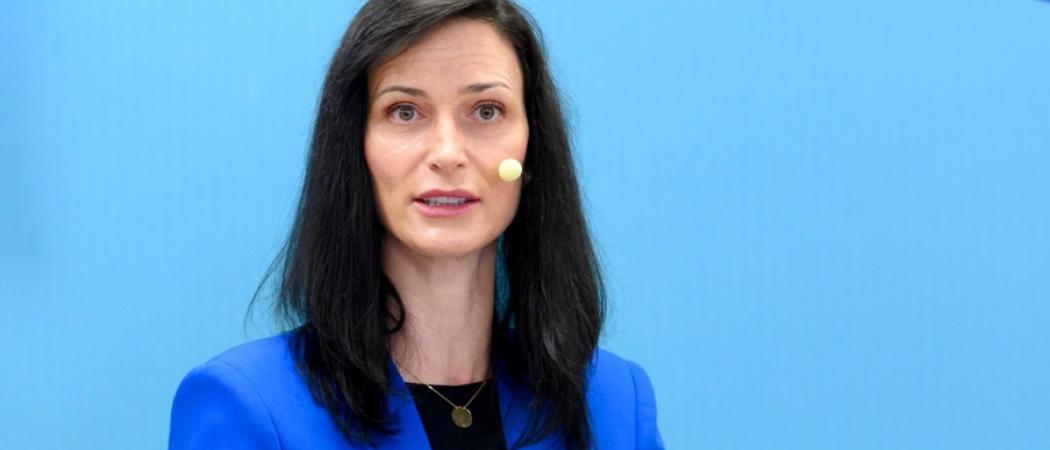 Innovation is critical to navigate the twin green and digital transitions and to secure the EU's strategic autonomy. The New European Innovation Agenda, adopted by the Commission in July, aims to unlock Europe's innovation potential, and ensure its leading role on the global innovation scene, so that it becomes a place where deep tech innovation creates cutting-edge solutions across the continent.
This is the result of close cooperation with our stakeholders – innovators – who are willing and able to lead the new wave of innovation: "deep tech innovation", based on substantial scientific or engineering challenges. They are telling the world that Europe has the competitive advantages to become the global powerhouse for deep tech innovations and start-ups for the next generation of researchers, founders, and innovators to create and scale-up in Europe.
The New European Innovation Agenda emphasises our determination to seek solutions to the most pressing societal and economic challenges. Its economic, business, and social impact will be felt everywhere because deep tech ventures aim to provide tangible solutions to our most complex challenges.
Successful deep tech ventures use a mix of talents to tackle a challenge, including scientists, engineers, entrepreneurs. They are at the centre of a complex innovation ecosystem that also includes governments, academic institutions, venture capital and big enterprises. In 2020, the team of BioNTech and Pfizer brought the first COVID-19 vaccine from genetic sequence to market in less than a year, demonstrating the strength of this ecosystem. Even while these companies accomplished remarkable achievements at an unprecedented rate, they benefited from the efforts of numerous others in the ecosystem.
As shown by the fact that 97% of deep tech ventures contribute to at least one of the United Nations' sustainable development goals, their focus is on deep, fundamental challenges. This is why they are called 'deep' innovations. Typically, they generate physical goods rather than software. In fact, 83% of deep tech start-ups are developing physical items. They are transforming the innovation equation from bits to atoms, bringing data and computational power into the physical world. 
The New European Innovation Agenda represents a significant advancement in the innovation ecosystem of Europe. It makes it possible for the EU to act decisively with five "flagship" initiatives, made up of 25 concrete actions.
The first flagship initiative concentrates on attracting private institutional investors to build well-developed financial and capital markets by expanding the European Scale-Up Action for Risk Capital (ESCALAR), proposing a Listings Act, and implementing specific measures to support women investors.
The second flagship is focused on supporting deep tech innovation through experimentation spaces and public procurement. Experimentation facilities at universities could be utilised in collaboration with deep tech start-ups. The proposed regulatory sandboxes will help the EU to keep up with the rapid evolution of technology, allowing deep tech breakthroughs to be evaluated and then marketed in the EU.
The third flagship aims to accelerate and strengthen innovation in a genuine pan-European innovation ecosystem across the EU, as well as bridge the innovation gap. It will establish and connect regional deep-tech innovation valleys in up to 100 regions, establish Innospace as a one-stop shop for all European innovation ecosystem players, double the number of hydrogen valleys in the European Union, as well as launch Scaleup 100 initiative to help the 100 most promising deep-tech start-ups become "unicorns", a term for innovative ventures each worth more than $1 billion.
The fourth flagship initiative ensures the development and movement of vital deep technology talent inside and to the EU. It will develop one million high-tech experts in fields such as new materials, batteries, synthetic biology, aerospace, and quantum. It will support female entrepreneurship and attract global talent through an innovative matching tool. In addition, new mechanisms, such as the European Network of Innovative Higher Education Institutions, which was recently launched at the Education and Innovation Summit, will be used to ensure close ties between education and innovation.
The last flagship effort focuses on the production and utilisation of comprehensive, comparable data sets and a common data repository that may inform EU-wide policies at all levels. The initiative will also develop European definitions for startup, scale-up, and deep-tech innovation.
We are looking for close cooperation between the Commission and the member states so that European innovation takes a leading role in addressing present and future global challenges. This agenda is a call for action and we are determined to make it concrete.
We encourage all member states and regions to build on our proposals and work with the European Commission and stakeholders to mobilise investments, ensure favourable framework conditions and implement necessary reforms. We also invite universities, at the crossroads of research and innovation, to take an active role in its implementation, especially through the promotion of horizontal and entrepreneurial skills.
From our side, we will continue engaging innovators, entrepreneurs, and citizens more actively in the discussions, enabling them, promoting ideas, and being more responsive to societal demands. It is crucial that every region in Europe benefit from it.
Only together will we be able to achieve the objectives of the New European Innovation Agenda for establishing a truly pan-European innovation ecosystem, where no one is left behind, by using Europe's unique talents, intellectual assets, and industrial capabilities in a united effort.
Mariya Gabriel is European Commissioner for Innovation, Research, Culture, Education and Youth.