As the Tomorrow.Mobility Congress opens in Barcelona it has never been more evident that innovation is needed to create clean and energy-efficient transport systems, as the basis of inclusive, sustainable cities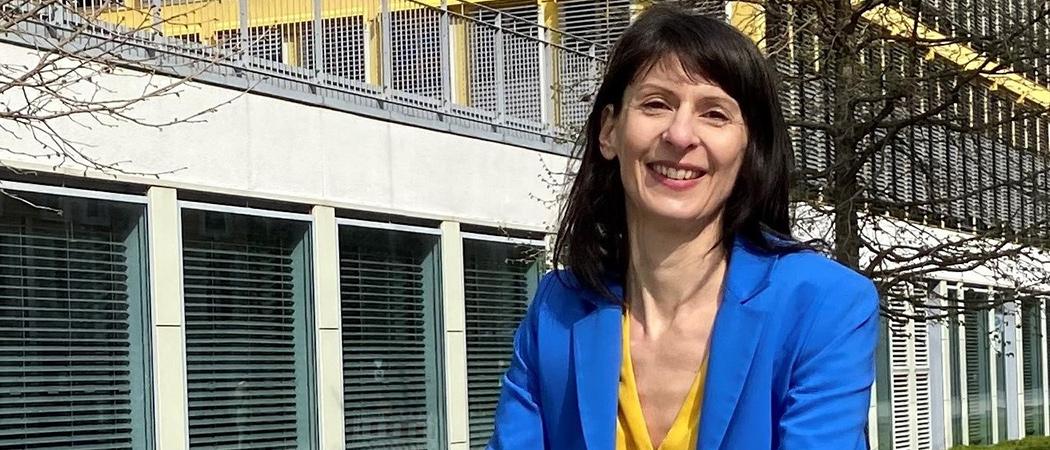 Trains and cars have physically shaped and re-shaped cities more than any other innovation. From trams to high-speed rail, advances in transport technology and the capacity to collapse distance, has fundamentally altered urban life and global supply chains.
But facing a raging energy crisis and climate emergency we must realise that the way we have built our cities and transport systems is not sustainable, neither economically, socially, or environmentally.
While daily mobility may be essential in cities, current transport systems have catastrophic effects on the environment, the well-being and the health of citizens. They also greatly contribute to the EU's dependency on fossil fuel, with transport consuming the 67% of oil amongst all economic sectors - and road transport alone being responsible for 48% of total oil consumption.
COP27 has once again thrown the spotlight on the urgent need to implement international climate commitments. Urban mobility can make a major contribution, not just by transitioning to clean energy, but also by reducing consumption overall.
Transport is at the heart of many challenges, and today as transport professionals meet in Barcelona for the Tomorrow.Mobility Congress, two important themes are shaping the debate on how to improve the situation in our cities.  
The 15-minute city concept, under which most necessary amenities can be reached by a short bike ride or walk, is seen as a way to rebuild cities better in wake of the pandemic. After being championed by Paris, the concept has since been picked up by many other European cities, including Utrecht, Milan and Rome. Today though, most cities have separate districts for business, living and entertainment. As a result, many people must travel long distances to engage in activities of daily life.  
The 15-minute city strategy promotes denser, mixed-used development around public transport services and pedestrianisation. The concept offers a vision of a new urban inclusive lifestyle that might find wide scale acceptance, particularly since lockdowns enforced during the pandemic forced people to re-orient their lifestyles, 'go local' and discover their neighbourhood.
Net zero meets economic sustainability
But more importantly, 15-minute city aims to encourage active mobility. The average daily distance covered by car is 5.6 km in Greece and 7.6 km in Croatia, but 19.0 km in Germany. Data highlighted by the European Institute of Innovation and Technology's EIT Urban Mobility in a recent study shows that in Europe, cycling or walking are chosen only for 20 - 40% of all journeys and used for just short trips of under 5km. Yet cyclists generate 84% less CO2 emissions from all daily travel than non-cyclists.
The transition to net zero and economic sustainability are two sides of the same coin. The green transition is Europe's opportunity to strengthen its global competitiveness and position itself as a global leader in green technologies.
Mobility will be one of the main drivers of future growth, and on average, each €1 invested in sustainable innovative mobility can generate benefits of up to €3 by 2030.
While the pivotal role of public transport and active mobility for the green transition is undisputed, the innovative sector of urban air mobility, in which automated aircraft will transport passengers and freight at low altitudes, is still to prove its worth. But given the fast pace of innovation, air mobility is expected to become a reality in Europe within 3 - 5 years, when air space above cities could become an extension of public space on the ground.
The European urban air mobility market size is predicted to be €4.2 billion by 2030, representing a 31% global share. While this highly innovative sector is an opportunity for economic growth and job creation in Europe, it also poses numerous challenges for cities, in terms of governance, regulation and infrastructure requirements.
Preferential use cases like medical emergencies and pharmacy product deliveries are already being tested. City planners and industry must expand their collaboration to ensure that the urban air mobility space benefits the European economy and improves the quality of life of all citizens.
Against the backdrop of the energy crisis and the climate emergency, we must more than ever use innovation to create clean and energy efficient transport systems and an urban environment that makes for a better quality of life and health for our citizens. Let's step up and shape the inclusive, sustainable cities of tomorrow.
Maria Tsavachidis is CEO of the European Institute of Innovation and Technology's EIT Urban Mobility.