Collaboration is in the DNA of universities and the default working principle in science is openness. But global relations should be reciprocal, says the European University Association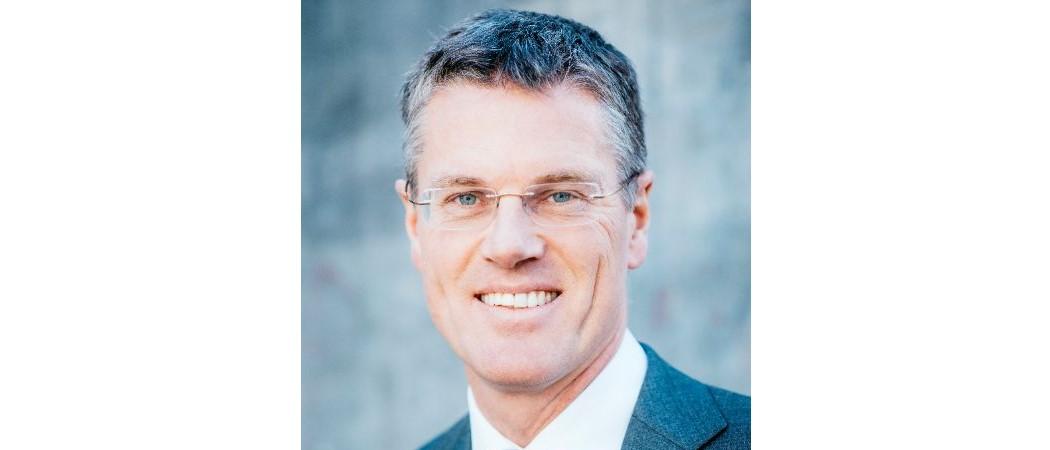 The EU should take a global approach to research and innovation, allowing universities to work with any partner interested in developing knowledge that will help make the world more sustainable. But at the same time, Europe should push for its open approach to be reciprocated, a new policy paper by the European University Association (EUA) says.
The paper was drawn up by a high-level expert group chaired by Pieter Duisenberg, president of the Association of Universities in the Netherlands. "It is in our DNA to collaborate all over the world, but it's important that we address the dilemmas of strategic autonomy," Duisenberg told Science|Business.
While universities admit global cooperation has its limitations and risks, the EUA paper makes the case for cautious exploration of any opportunities for working in global networks on projects of global interest.
As Duisenberg noted, the Netherlands values the strength of its dykes to prevent the North Sea from flooding its farmlands. "But that does not mean we should stay behind the dykes," he said.
In order to compete internationally, Europe should first make sure that its research and innovation system is robust, is open to the rest of the world, and that it has "strong dykes," Duisenberg said.
The paper was published as the European Commission continues work on a plan for a new global approach to research, education, innovation and youth, a non-legislative initiative setting out how the EU wants to engage internationally in these areas.
The plan, due for publication in late April, will include guidelines for the EU's international academic collaborations, under the new generation of EU funding programmes now being launched, and as negotiations on the association of third countries continue.
The Commission says strategic autonomy means the EU should have the capacity to act autonomously when and where necessary, and with partners wherever possible. The EUA paper agrees, saying, "Global academic cooperation has a place in the evolving concept of EU open strategic autonomy."
International cooperation in science
As the coronavirus pandemic began to unfold in early 2020, the Commission was sketching out a plan for strategic autonomy and technology sovereignty, in a bid to keep up with China in cutting-edge technologies, and in the face of the US loosening its ties with Europe and starting a trade war with China during the Trump administration.
While Biden's victory in November came with a commitment to international cooperation in science and technology, the US has yet to respond to the EU's renewed push to set up a transatlantic technology alliance.
The pandemic is an eye-opener for Europe, which now has to grapple with a global health threat that is likely to repeat itself in the future, on top of existing global challenges, such as climate change, digitalisation and the increasing pervasiveness of artificial intelligence.
"We have global challenges, and we need more collaboration, not less," said Duisenberg. "Our basic stance is that we should work with anyone who wants to develop knowledge with us towards sustainability."
But while collaboration is in the DNA of universities and the default principle in science is openness, relations should be reciprocal. For example, China is a major trading partner for the EU and the US and is poised to strengthen its leadership in technology, but it has a poor track record in respecting intellectual property in R&D collaborations.
Research collaborations should be organised "in a responsible manner and we should ask for reciprocal openness," Duisenberg said.
The EUA recommends three lines of action for the EU to secure its strategic autonomy in key knowledge and technology areas, while maintaining open and reciprocal relations with the rest of the world:
Engaging with the world through more common goals, common programmes, common funding and open science. Universities say Europe needs to open up and engage with anyone willing to jointly advance knowledge and solve societal challenges.

Empowering Europe's research, education and innovation to be effective in the global scene. This requires a boost to public R&D investments and a stronger European research and higher education areas.

Bracing for risks in order to build the resilience of Europe's research, innovation and education and promoting a global level playing field. Universities say that Europe should put in place systematic and strategic risk assessment and mitigation measures and a clear guide and tools for researchers to be able work under common bilateral and multilateral rules of engagement for global cooperation. Europe should play a key role in setting global governance structures for data management, technology and intellectual property, to help create a global level playing field, while safeguarding academic freedom and institutional autonomy in universities.