With concerns over the geopolitical fracturing of science and technology cooperation mounting, research councils around the world need to rethink their approach to funding international collaboration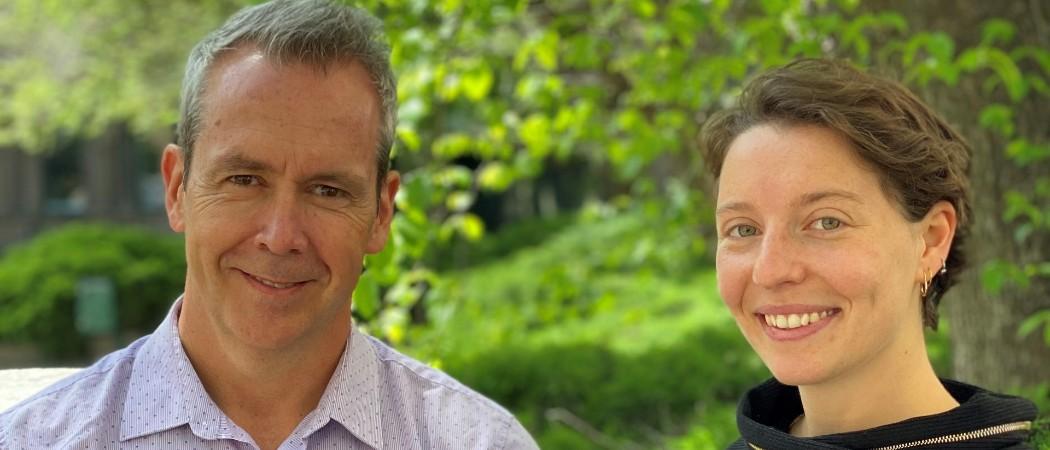 Now more than ever, international collaboration is critical to global efforts to address shared challenges, to increase the impact that research makes in our communities, and to the careers of researchers themselves.
But as the primary drivers of international cooperation, researchers face the real and long-standing barrier of lack of funding.
With some notable exceptions, national governments and funding agencies take the stance that 'money doesn't cross borders' for academic research.
This is often at odds with other government initiatives that facilitate international trade and development. Unfortunately, it also makes jointly funded bilateral and multilateral research programs clunky, burdensome, and relatively small in scale.
Research councils need to acknowledge these deficiencies, and counter them by reforming their funding rules by 'opening up' to set up a global mechanism for international collaboration that is more flexible, efficient, and impactful.
In Australia, current policies stipulate that international co-investigators cannot receive funding from either of the two major funding councils on projects led by Australia-based researchers. Under current rules, these councils only allow international airfares for collaborators to visit Australia, or for Australia-based researchers to visit their research partners.
While this policy is consistent with those of many other funding councils globally, it means there is a limited incentive for many top researchers, who are time poor and not attracted to carbon-generating long haul flights.
The benefits of opening up national funding councils has been demonstrated in the US and more recently, in the UK. We think more countries should follow suit.
The US National Institutes of Health allows international researchers, including those in Australia, to access a small portion of its funding pool. This serves to attract the best researchers to work with theirs, to develop treatments and technologies that ultimately benefit its citizens.
Reducing the strains of co-funding
While many funding councils may argue they already maintain co-funding arrangements with several counterparts and consortia internationally, these only support a handful of joint projects, have a high transactional cost, and require either codification of existing research budgets or commitment of new funds.
By contrast, the opening up of funding councils to support international co-investigators would have a low transactional cost, because the administration and internal review processes of each council would remain unchanged.
The benefits of the proposed change have already been observed by the UK's Arts and Humanities Research Council (AHRC), which recently adopted the policy of funding international co-investigators after trialling the change.
"Experience demonstrates that the policy not only offers a great opportunity to recognise international researchers' contributions to UK projects, but also provides a more transparent understanding of the nature of such collaboration, AHRC said. "It is designed to be a simple and straightforward policy that can be implemented through existing schemes with no differences in peer review or post award administration."
The opening up of global funding councils would add capacity for AHRC-funded researchers to attract the best collaborators to the research projects they lead.
Importantly, this mechanism could also be applied strategically to establish reciprocal funding arrangements with other global funding agencies.
Two-tier approach
We propose a two-tiered approach to funding access, which would create both open and strategic opportunities for collaboration. At the stroke of pen, funding agencies could collectively agree to permit project leads in their country to allocate:
up to 10% of eligible costs to international co-investigators from any country; and 

up to 50% of eligible costs to international co-investigators from a partner country, as decided by their jurisdiction, where there is potential to create reciprocal access to research funding in those countries. 
The first tier, or open level of eligibility, would permit any co-investigator to receive up to 10% of project funds. Staff time, materials, and equipment of collaborators represent real costs, and allowing even some of those to be offset by a research grant will incentivise or foster joint work where it may otherwise not occur.
The second tier, or strategic level of eligibility, would permit co-investigators to receive up to 50% of project funds if they are based in a partner country, as defined by their funding council or government. This approach would provide governments and funding councils with a platform to negotiate with funding agencies overseas, to create a larger, more accessible, global network of reciprocal research funding arrangements.
In a bilateral setting, this approach could be used as a science diplomacy tool to counter geopolitical fracturing, or to strengthen alliances with strategic partners.
Global funding agencies could tailor their approach to align with their government's strategic positioning politically or geopolitically, still funding research (and thereby the contributions of international co-investigators) that fits their country's national interests and benefits their citizens.
This reform wouldn't reduce the amount of funding available to researchers in any participating country, nor would additional, bespoke funding lines be needed for the international component of any project. Project leads would propose what portion of their funds (if any) are needed to secure the best international contributions to the research they lead.
It also wouldn't require governments to increase funding for research councils, nor require codification of existing funds to support the research activity of international co-investigators.
International co-investigator contributions would need to be clearly defined and costed in the grant application, and all projects would be subject to the existing merit-based selection and approval processes of the awarding research council which makes the application of this change administratively light.
If adopted by multiple global research councils on a reciprocal basis, researchers would collectively have access to a much larger, more flexible funding environment which they can collectively use to undertake the best science.
This would be an improvement to the current status quo of funding for joint research: contributing work and time to a collaboration at your own cost, applying to multiple funding mechanisms, relying on niche and small-scale funding programmes, or being blocked entirely from international consortia because your government or funding agency can't afford to or chooses not to, 'pay to play' to the same level as larger or richer nations.
Adrian Collins is Associate Director, Research Collaborations at the University of Melbourne, Australia
Maria Roitman is Senior Adviser, International Research Strategy at the University of Melbourne, Australia
(The views expressed are their professional opinions and not representative of the University of Melbourne).