A world-class R&I sector based on openness and sharing of knowledge is a critical pillar of future prosperity. The EU has a key role to play in building and sustaining this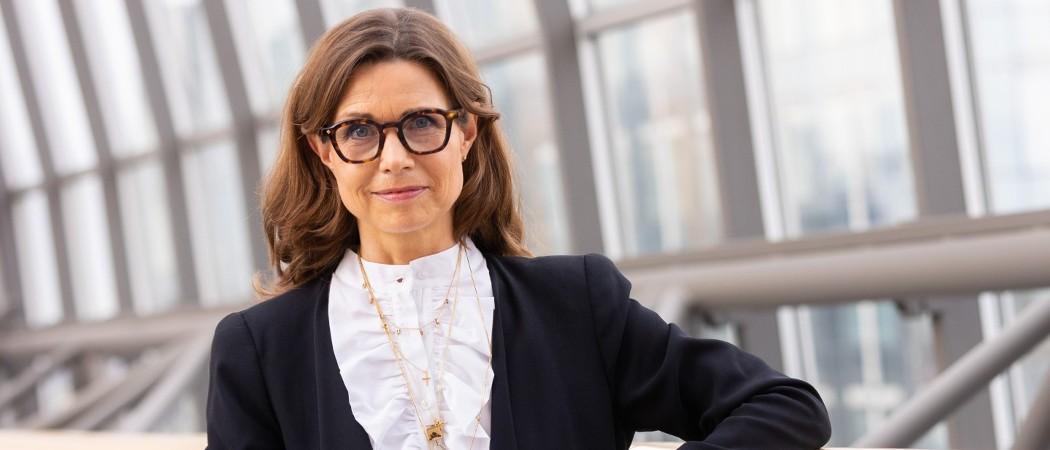 Climate change, an ageing population and the increasing levels of obesity and associated health risks - particularly amongst young people - are just some of the many challenges that underline the pressing need for Europe to build a world class research and innovation system, based on the principles of openness and knowledge, if it is realise shared solutions that serve all.
Research, both into fundamental science and in translating this through to deliver innovation to the market, is a core driver of society's green and digital transition. While Europe is taking significant steps to strengthen research and innovation, it is clear that if the EU is to deliver our ambitious Green Deal targets, the momentum must be maintained. This includes exploring and investing in technologies, even if initially they make little sense or may seem to have little prospect of practical application.
Danish physicist and the father of quantum theory, Niels Bohr, said, "If you are not completely confused by quantum mechanics, you do not understand it".
Decades later, quantum physics remains an enigma for most of us, yet leading European research centres are making progress in developing quantum computers that will accelerate the green and digital transformations.
Improving data and knowledge sharing infrastructure between Europe's research environments is another critical factor. We are achieving this through initiatives including the European Open Science Cloud, which will support the acceleration of research. Building and sustaining these essential research and innovation infrastructures requires continued attention if we are to reach a point where all researchers and institutions are comfortable sharing their work in a way that respects copyright and intellectual property rights. 
Underpinning valuable and practical knowledge sharing is alignment on how researchers conduct their research, and how institutions are reviewed and assessed. First and foremost, there is a need for a shared understanding of the markers of research quality in a changing world. Reforming the assessment system should recognise the differences across member states, while emphasising open science practices for both business and civil society. It is for this reason I applaud the work that has taken place in recent years on modernisation of the assessment system for research. These efforts are necessary to ensure Europe's collective research and innovation outputs speak the same language across Europe. 
Increasing the participation of the private sector
Investment from EU programmes is essential, but more is needed. All member states and private actors must participate in, and help finance, ongoing research. In this context, fortunately, there are many tools to increase the participation of private companies in research, and incentives for them to invest in research. This ties in with the need to strengthen data and knowledge sharing. Initiatives such as Open Innovation in Science, which allow private companies and researchers to work together without patents at a pre-commercial stage, are central to getting private companies and foundations involved in funding and research.
I see great potential for such platforms to boost European research funding and accelerate innovation. But, also, in the later stages, there is a need for EU member states to mobilise private companies to a greater extent. Here, one possible approach is tax incentives for companies that invest in research. While such matters are, and should remain, at the discretion of member states, the EU should better encourage sharing of best practices when such initiatives prove successful. We must also become better at attracting investments from actors outside the EU and crystalise the value of investing in European R&I for foreign investors. 
To attract capital, we need talent. First, we need excellent and cooperative education institutions to develop researchers, but we also need good conditions and healthy research environments to retain talent. The ERA talent platform and ERA4YOU are brilliant European initiatives that foster talent development and promote better cooperation between sectors and countries.
For the same reason - to retain indispensable researchers - it is also crucial to defend academic freedom in Europe. It is unfortunately the case that the quality of research is reduced or cooperation between countries interrupted when academic freedom is infringed. At the EU level, there is a need to monitor and protect academic freedom across Europe to avoid researchers self-censoring, possibly resulting in valuable knowledge being stifled. These voices stimulate necessary academic debate that enables the EU to fulfil its ambitious goals for the future. 
Although in recent years - and especially with the European Research Area - we have become more aware of the need to improve research in Europe, there is still much more we can do and continue to do.
I will continue to contribute to that work under the auspices of my activities in the Industry, Research and Energy Committee, ITRE, and in the STOA panel for the Future of Science and Technology, where I sit as the only Dane. Furthermore, I look forward to continuing the collaboration with the Danish universities in the work to promote European research.