The Coalition for Pandemic Preparedness played a key part in speeding development of COVID-19 vaccines. It now needs support over the next five years to end the pandemic and be ready for future infectious disease outbreaks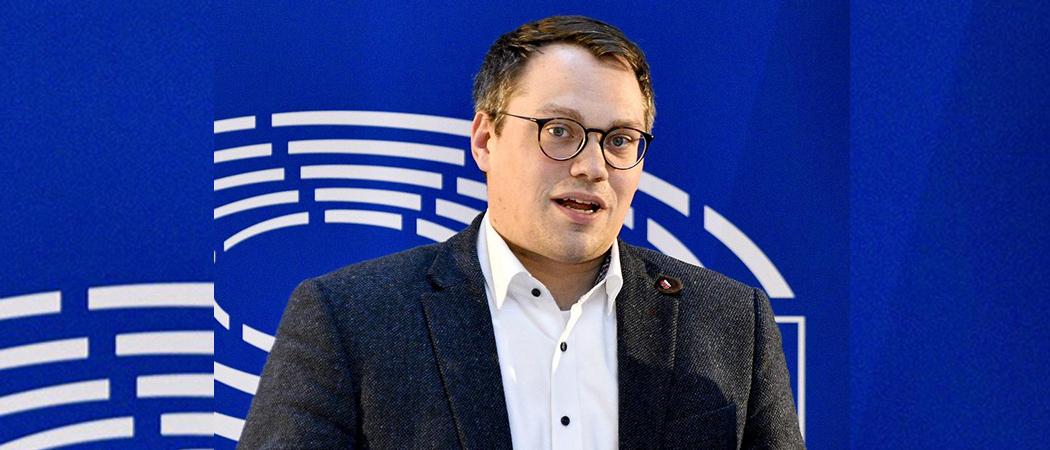 The Global Pandemic Preparedness Summit taking place from 7 – 9 March brings together world leaders to commit support for the second five-year plan of the Coalition for Epidemic Preparedness Innovations (CEPI).
This plan aims to spearhead efforts to end the COVID-19 pandemic, revamp global preparedness and response capabilities, and build a stronger and more sustainable ecosystem for research and innovation (R&I). The stakes could not be higher, nor could the risk of complacency caused by the false feeling that COVID-19 is over and that it will be the last pandemic.
Following its formation in 2017 in response to the 2014 - 2015 Ebola outbreak in West Africa, CEPI has made significant progress in filling the threatening gap of investment in vaccine development.
CEPI's 2017 – 2022 $1 billion programme set out to develop vaccines against emerging infectious diseases such as Middle East respiratory syndrome coronavirus (MERS-Cov), and Lassa and Nipah fever, advancing them to the end of phase II clinical development, so they could be on the shelf and ready for phase III trials when an outbreak occurred.
Through its support for early stage research, CEPI makes possible the much faster development and manufacturing of vaccines against emerging infectious diseases. It is also committed to enabling global equitable access to the countermeasures and tools it funds, and to supporting countries to strengthen their epidemic preparedness capabilities.
Its approach to supporting the development of technology platforms that could form the basis of vaccines against different disease meant CEPI was fast out of the blocks at the start of the pandemic. Of the five COVID-19 vaccines approved by the European Medicines Agency, CEPI provided support for three, and it continues to back many other vaccine candidates against potential epidemics. As one example, CEPI was an early backer of the research at Oxford University that led onto the development of the AstraZeneca COVID-19 vaccine.
The early stage research backed by CEPI was critical to the speed at which the world was able to react to the pandemic. But research cannot begin at the outset of a pandemic and be forgotten about when it is declared over.
At the same time, we are neglecting the "silent epidemics" of HIV, tuberculosis, malaria and antimicrobial resistance (AMR).
We also failed to continue key areas of research between Ebola outbreaks, which meant the development of essential tools was delayed and they were not on hand when the next outbreak happened in 2019 in the Democratic Republic of Congo. We failed to learn lessons then - we simply cannot afford to fail again.
Global action
While the EU has shown leadership, solidarity, and commitment in the global response to COVID-19, global collaboration on health R&I fell short, due to silo approaches and fragmentation. The creation of the European Health Emergency Preparedness and Response Authority (HERA) is a step in the right direction, but will be to no avail if it is not accompanied by global action to support countries to revamp and nurture their own preparedness capacities as well, and in particular those countries with fragile health systems.
The commitment European Commissioner Stella Kyriakides made a few weeks ago to forge complementarities and synergies between HERA and CEPI is important. But the devil will be in the details.
CEPI and HERA must work together to build a critical mass for vaccine development, create a more enabling framework for R&I against pandemics, and secure global equitable access to life-saving technologies.
Such cooperation is crucial, because as COVID-19 has so potently demonstrated, no one country or organisation can hope to defeat a pandemic alone.
Deepening the coherence between HERA and other EU health R&I initiatives, such as the Innovative Health Initiative and the EU–Africa Health Partnership EDCTP3, is also needed to strengthen pandemic preparedness.
The Parliament will ensure that EU resources are used effectively and that CEPI, HERA, and other such initiatives work together to maximise the impacts of EU investments.
Strengthening collaboration on vaccine R&I and manufacturing capacities in Africa remains a top priority. Yet we are still far from reaching a sustainable solution to ensuring access to vaccines in Africa, for COVID-19 or other diseases.
In our endeavours to protect against the next pandemic, we must also contribute to ending the extensive epidemics of malaria, tuberculosis and HIV, tackling neglected tropical diseases, which pose a particularly heavy burden on Africa, and addressing the growing threat of AMR.
As we look to strengthen our pandemic preparedness capabilities, we must learn from the COVID-19 crisis and break the current cycle of neglect followed panic, by building a robust system of pandemic preparedness and response.
I urge the EU to make an ambitious pledge to CEPI: a truly global, collaborative effort to develop equitable tools and technologies against epidemics, and to step up investments in poverty-related disease R&I.
Let us work on the challenges of today and prepare for those of tomorrow, because it is not a question of if, but when the next pandemic will strike. 
Tiemo Wölken is a German MEP who is the S&D Coordinator in the Committee on Environment, Public Health and Food Safety and a Member of the Committee on legal affairs.