The EDCTP partnership that sponsors clinical trials in Africa is a flagship of the EU's health research effort. But as it reaches its 20 anniversary the pending pharmaceutical legislation and budget worries dog its future, warns Maria da Graça Carvalho MEP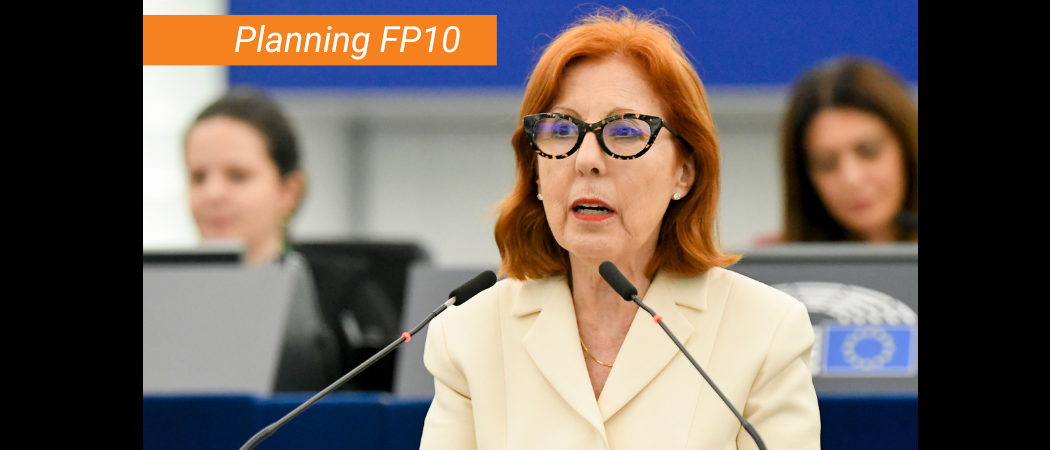 Editor's note: This viewpoint is first of a series Science|Business is publishing on the EU Framework Programme's past and future – in the run-up to our celebration 12-13 February of the first Framework in 1984.
Almost every minute, somewhere in the world, a child under five dies of malaria.
Scientists had been searching for a vaccine since the 1960s. So it was quite a breakthrough when, in 2021, the World Health Organisation was able at last to recommend RTS,S/AS01. Recent analysis shows its broader deployment could save tens of thousands of lives, which will be further bolstered by a second, recently approved vaccine R21.
Behind these vaccines were some important collaborations involving, for RTS,S/AS01 the pharma company GSK and the not-for-profit product development partnership PATH; and for R21 the Jenner Institute at Oxford University, the Serum Institute of India and pharma company Novavax.
But there was also another, vital player behind both vaccines: the Horizon Europe-funded European Developing Countries Clinical Trials Partnership (EDCTP). Through direct funding for clinical trials and implementation studies, as well as through support to strengthen regulatory and clinical capacities, EDCTP has made important contributions to the development of these vaccines.
First established in 2003, EDCTP is an equitable African-European partnership, funding collaborative research and innovation projects, research coordination and capacity building in Africa to support the development of new and improved treatments for infectious diseases such as tuberculosis, dengue, malaria and schistosomiasis. Now in its third iteration, the Global Health EDCTP3 is a partnership between the European Commission, representing the EU, and the EDCTP Association, representing the governments of the 15 European and 27 sub-Saharan Africa countries.
As country representatives, researchers and advocates meet in Paris this week to mark the impressive 20-year journey of EDCTP, I am honoured to have been one of its architects, in my then-role as Portugal's Minister of Science and Higher Education. As health starts to fade from the post-COVID emergency political agenda, this anniversary is an invitation to renew our commitment to fighting challenges collectively. In a rapidly changing world, EDCTP reminds us that our values of solidarity, cooperation, and scientific excellence are not only enduring but also essential.
Unlocking potential
With reflections now underway on how to shape the successor to Horizon Europe, it will be important to ensure continued support for this neglected area of global health. Robust investment in early research remains crucial, and key to unlocking the potential offered by technologies such as mRNA vaccines. I have been very consistent in my calls for a bigger budget for the EU's research Framework Programme. Since the COVID-19 pandemic, there has been a growing emphasis on funding research in infectious diseases that pose a pandemic risk to Europe. At least 10% of the budget of the next programme, FP10, should be allocated to health, with strategic investments in areas of greatest potential impact equally important. Tackling neglected infectious diseases is certainly one of those areas.
One of the biggest challenges faced in the development of treatments for neglected diseases, particularly in areas where private investment is limited, is the lack of sustained and predictable funding. The timeline from discovery to delivery can span multiple decades. While the journey through the research pipeline is long, risky, and expensive, there are now many more promising candidates getting closer to approval. These include a game-changing single-dose sleeping sickness treatment, and the first paediatric formulation against schistosomiasis.
The EU plays a leading role in tackling neglected infectious diseases through Horizon Europe, EDCTP, the European Medicines Agency's EUM4all procedure facilitating regulatory approval, and the Team Europe Initiative supporting manufacturing capacity in Africa.
It's therefore hugely disappointing to see current efforts to revise the EU's basic pharmaceutical legislation going so badly awry. As currently drafted, the legislation would disregard its global impact. It is completely at odds with the commitments made in the EU's new Global Health Strategy. And it is a glaring missed opportunity to further the impact of EU investments in EDCTP.
The revision should instead be an opportunity to introduce novel incentives such as a priority review programme. This, building on a similar programme in the US, would reward the developer of a new neglected disease product by fast-tracking approval of a second drug. This kind of incentive could be introduced by EMA with negligible burden on public budgets. And it could translate for the drug developer, into an estimated €100 million benefit per approved product - almost matching the yearly total of EU funding for research on neglected infectious diseases.
Looking to the next 20 years, we must recognise the challenges ahead. Ever-frequent disease outbreaks should remind us of the importance of sustained investment in research. But the success of EDCTP does not exist in a vacuum. Undoubtedly, an ambitious successor programme will be needed. And we need to make sure that the current partnership reaches its full budget potential by leveraging matched funding from participating states, as well as private and philanthropic actors.
EDCTP has proven its worth to Europe and the world, enriching scientific knowledge on a global scale. Now, it is up to us to ensure that it endures.
Maria da Graça Carvalho is a member of the European Parliament from Portugal, and former Portuguese minister of science and higher education.