EU research funding is spread thinly across thousands of poorly aligned projects, while member states are vying with each other for dominance in AI. Overcoming national interests and working at scale are necessary to build a successful sector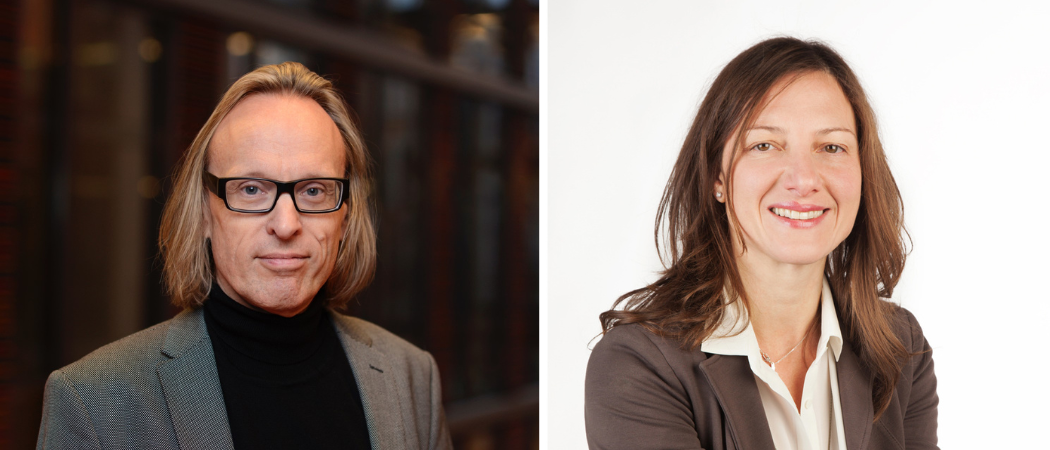 ChatGPT - the natural language processor that harnesses internet knowledge into a human conversation interface - has captured the public imagination like no technology innovation since the iPhone. Suddenly artificial intelligence (AI) technologies that aim to replicate human cognition, already widely used in industry, are set for widespread consumer uptake too.  
Like the Apple iPhone, ChatGPT is a US product, suggesting US dominance of technology is only getting stronger. It was sobering to hear Clement Delangue, French CEO of HuggingFace, the company behind the development of Bloom, the highly regarded alternative to ChatGPT, tell the US Congress last month why the founders relocated to the US. "I believe we could not have created this company anywhere else," Delangue said. 
Nothing better highlights Europe's predicament in AI. While home to some of the world's best universities and research institutions, when it comes to commercial applications we are falling ever further behind the US. This threatens Europe's ability to compete in the global market, and given the sector's growing economic significance, the means to continue funding Europe's welfare model and way of life.
The importance of this cannot be overstated: technology in general and AI in particular drive economic, cultural and societal development.  The growing gap between us and our competitors raises serious questions about Europe's sovereignty in the future. 
Ambition without execution 
There are many deep-seated and well-rehearsed reasons for Europe's underperformance in AI: we do not have the venture capital to match Silicon Valley's deep pockets; our universities and professors have few incentives to collaborate with industry; and we lack tech companies with size, ambitions and research budgets of the likes of Google and Microsoft. 
Despite the size and complexity of the challenge, there are ways to address this. In particular, in its twin role as research funder and regulator, the European Commission has a major role to play. 
In this respect, the Commission cannot be faulted for ambition. When Ursula von der Leyen took on the presidency in 2019, she made AI a focus and provided significant funding. But now almost four years later, the gap between Europe and the US has arguably grown.
There are two primary reasons for this. First, EU research funding has been spread thinly across thousands of poorly aligned projects spread across Europe and carried out by researchers who are not committed full time the projects.  The second, linked problem, is that member states are vying with each other for dominance in AI, leading to further fragmentation of funding and a lack of will to concentrate effort. Overcoming national interests and working at scale are necessary components for a successful sector.
As Europe slides further behind the US, it has turned its focus to regulation, seeking to set the global agenda through the proposed AI Act for the EU. In some respects this is sensible. The risks of AI, including the potential for errors and biased recommendations are real, and at the same time a coherent regulatory framework might be a route to encourage innovation. But AI technologies are still not mature, meaning they are not yet ready for comprehensive regulation. 
This has been laid bare by last-minute changes to the AI bill to take into account new generative AI models such as ChatGPT. Rather than providing the desired clarity and stability for industry, this has created uncertainty. For now, EU lawmakers would do better by exercising restraint rather than seeking to future-proof regulations for a technology still in its infancy.     
A roadmap for the future 
Von der Leyen's Commission has raised the prominence of AI in Brussels and provided substantial funding. Going forward we hope this ambition will not only be matched but exceeded. We urge the continent's lawmakers to place the following principles at the centre of AI policy: 
Think-EU wide: member states do not have the means to match the US alone and so should collaborate on an EU-wide approach

More and concentrated investment: Europe must build large, well-financed innovation centres modelled on successful US commercial AI labs and open them to innovators and researchers from across European industry and academia. This will require both increasing investment in AI by an order of magnitude and also focusing it in the centres of excellence.

Produce more AI graduates: establish strong incentives for students to choose education in computer science and AI and develop acceleration programmes for talent.

Develop innovation ecosystems: increase support across the AI ecosystem including startups, venture capital, public sector research institutions, and existing industry and government agencies. 

Regulate, but regulate with care:  don't make it harder for small innovators and startup companies to operate in Europe.  
US companies dominated both the early internet and the smartphone era. Europe must act now if it is not to cede control of the dawning AI age too.
Morten Irgens is board member of Adra, the European AI, Data and Robotics Association; and pro-rector of Kristiania University College.
Emanuela Girardi is president of Adra and founder of POP AI, a pan European initiative that aims to foster trust in the application of AI