Officials discuss possible 'workarounds' to get more US researchers involved in EU R&D projects: 'The tone seems a lot more positive'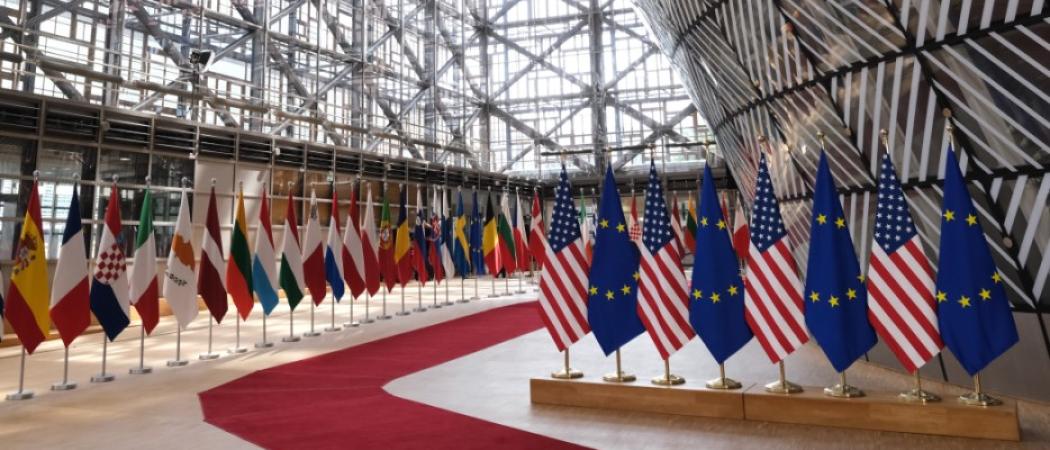 WASHINGTON - US and EU officials are exploring ways to boost the participation of American researchers in Europe's biggest R&D programme.
Preliminary discussions are underway to develop what an academic source calls "workarounds" to a series of detailed legal issues that have discouraged many US universities from participating in the European research projects. The outcome isn't certain, and officials declined to comment in detail. But at a Science|Business conference on June 15 senior EU and US officials sent out optimistic signals.
"We've been making some progress with colleagues in the new administration recently on some of the technical, legal obstacles" to American participation in EU programmes, said Patrick Child, deputy director general for research and innovation at the European Commission. Likewise, "very promising" was how Elizabeth Urbanas, the US Energy Department's acting assistant secretary for international affairs, described some technical and legal changes the Commission is planning in its new R&D programme.
The talks are the latest stage in a remarkable rapprochement, since Joe Biden became President, between Washington and Brussels over science and technology cooperation. Also on June 15, the Biden Administration and the Commission agreed to set up a Trade and Technology Council, build an alliance on climate-friendly technologies and to look at forming a joint initiative on biotechnology and genomics. All of this is in sharp contrast to the US isolationism of the Trump years.
"Overall, it's very clear that the US now wants to partner with Europe, especially, and the rest of the world on climate change – that we don't want to go it alone," said Rep. Don Beyer, a leading Congressional Democrat and chair of the House subcommittee on Space and Aeronautics.
At the same time, the EU is reaching out to research partners across the globe. Also this week, Commission President Ursula von der Leyen publicly invited Canada to join Horizon Europe. Child said the EU had received "a clear expression of interest" from Ottawa. Separately, the EU has had informal soundings on partnerships with Japan, Australia and other global science powers. Action had been held up, however, by the protracted negotiations about the UK leaving the EU (though remaining a Horizon partner). With that settled in December, and a separate internal EU quarrel over foreign research partnerships temporarily put on hold, the Commission appears to be rushing now to make up for lost time.
Today "the tone seems a lot more positive" in the EU-US discussions than in the past, said an academic source.
More projects to come?
The result could be a gradually rising number of EU projects involving American partners – particularly at US public universities. But most of these deals would involve Americans participating in a project with their own US funding rather, than collecting EU money. That might seem an unattractive prospect. But it's already fairly common for non-EU researchers, as it can permit them to share in the European results without getting fully enmeshed in the EU grants paperwork. Many transatlantic research teams use the EU connection as a way to strengthen their ongoing research under national funding schemes.
Under the EU's rules, the Commission can provide grants to non-EU researchers under special conditions, for instance, if the foreign team's knowledge or databases are "essential" for their EU partners to proceed. Indeed, from 2014 to 2020, Americans received €119.5 million in EU grants; the largest recipient was the University of California. But it's far more common for Americans to join as unfunded participants. In the same period, the Commission counted 1,999 American "participations." And there might have been many more participations were it not for a convoluted series of disagreements over the Commission's contractual terms.
As Child put it at the Science|Business event: "I think that the European Union and the United States probably have the highest concentration of well-paid lawyers in the world, and when you put those two communities alongside each other with different legal frameworks to play with, you can see that maybe things don't go as smoothly or as quickly as the politicians would like. But I think that the good news is that where there is a will, there is generally a way."
One frequent sticking point has been liability. Under the just-ended predecessor programme, Horizon 2020, the Commission's standard model grant agreement includes language holding the partners in a project consortium jointly and severally liable. Some American universities fret that opens them to too much risk. But EU officials have long maintained that's an over-cautious interpretation, and point out that thousands of European organisations don't consider the contracts a problem. One solution under consideration for Horizon Europe, an academic source said, is to add language spelling out in more detail exactly what the liability might be for, rather than leaving the wording so broad.
Another issue is publishing rights. Some US universities have been concerned that the contract terms – though generally requiring rapid and open communication of research results – could in rare circumstances allow partners or the Commission to hold up publication; some American universities worry that could put them in conflict with US law. One proposed solution is to make it clear that an individual partner could still proceed with publishing results about its own piece of the research project, regardless of what the other partners think.
There are several other issues: intellectual property rights, legal jurisdiction for contractual disputes, and more. The two sides had tried to iron out these differences in the waning days of the Obama Administration, and had signed an "implementing arrangement" to make it clear that Americans wouldn't be subject to the Commission's normal contractual terms if they weren't taking EU money. But in practice, that arrangement didn't help – according to US officials because Commission bureaucrats handling the grants didn't understand the problem, and according to EU officials because the American side didn't try. For a time, the US State Department actively discouraged US universities from joining Horizon projects.
The big picture
In a sense, the whole issue has been a distraction from the main story of transatlantic science: big, broad and effective. "The US is our most successful and active partner" in research, said Child.
For years, US research agencies have been inking bilateral deals with British, German, French and other European counterparts to co-fund projects or coordinate their calls for research proposals. Indeed, the stunning success of COVID-19 research is partly due to these deep transatlantic ties. EU programmes amount to less than 10% of total European research funding, and a lot of the key pandemic alliances were US-German or US-UK rather than between Washington and Brussels. And even in EU programmes, there have long been some specific areas – chiefly ocean and health research – in which the two governments have managed to organise targeted collaborations.
But the big prize for US universities would be finding a regular route to EU collaboration – one that didn't agitate their lawyers over the contractual terms. Based on the progress so far, some US universities are already planning research proposals with European colleagues. Unlike the UK, the US is considered unlikely ever to join Horizon as a full member – but short of that, there's lots of room for increased collaboration.
Urbanas said, "We're looking at the changes [in the EU's Horizon plans] and we find them welcome - and we'll go from there."