European firms need better access to networks that can provide investment, partners and intellectual property protection, say participants in Science|Business workshop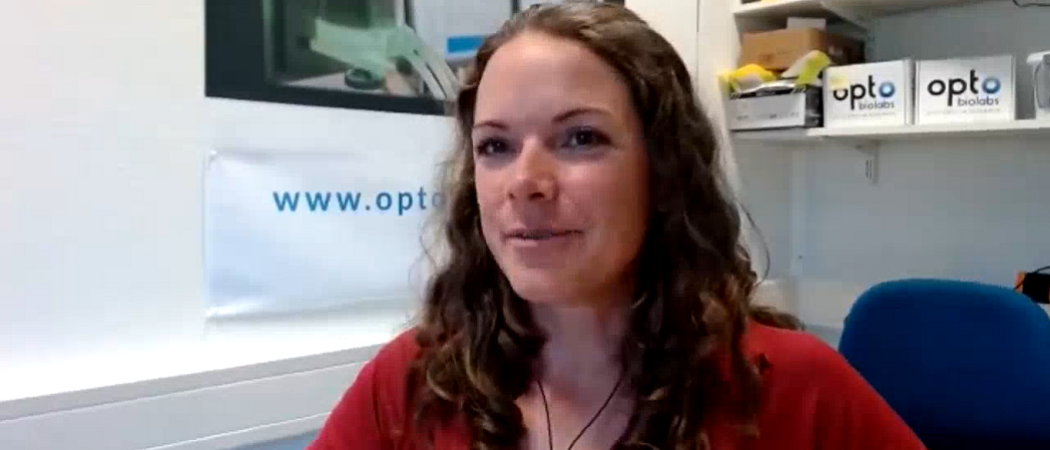 The conference at which this workshop took place was sponsored by ATTRACT, EIT Health, EIT Urban Mobility, Bio-Based Industries Joint Undertaking, and the Innovative Medicines Initiative.
If the European Commission is serious when it says it wants to achieve "tech sovereignty," then it must help build strong networks of companies and researchers to lead in breakthrough technologies, or "deep tech," argued panellists at a Science|Business workshop on 8 September.
"Tech sovereignty" has been touted by several European leaders, following the medical supply-chain problems Europe encountered at the start of the COVID-19 crisis. The aim, as advanced by the German government as EU Council president, is to harness EU and national programmes to develop more key technologies domestically. with less.
Already, European researchers and entrepreneurs are cranking out new technologies, and many do manage to turn them into marketable products and create their own companies. But they need help navigating the "jungle" of funders, investors and commercial partners they will rely on to succeed, panelists said.
'It's truly a jungle'
"There is a lot of funding out there, but it's truly a jungle if you're a young startup," said Kathrin Brenker, CEO of Optobiolab, a German biotech startup supported by ATTRACT, a Horizon 2020 deeptech project. Navigating the range of funding options – not all of them appropriate – "is really a struggle," she said, "it would be nice if we had a higher organisational structure to tell startups where to go."
One way to achieve that is to create more and bigger platforms where investors and entrepreneurs can securely share information — enough to build trust without exposing young firms to unnecessary commercial risks, said Martijn de Wever, CEO of Floww, a fintech company in London.
Linking small and large firms is also important because they can play different roles, said Matthias Kaiserswerth, managing director of Hasler Stiftung, a Swiss foundation for ICT and education.  He said startups innovate while large firms optimise. "Large enterprises typically are good at running their established business: they optimise things for efficiency;" but it's harder for them to take risks with new ideas, because "whether something is disruptive or not, you only know after the fact." But the startup ecosystem is good at "doing experiments in the market," because "startups can go belly up when things don't work; maybe the technology survives and another startup picks it up," said Kaiserswerth.
But alongside this networking, startups also need to be made aware of the importance of protecting their intellectual property from those who might steal their ideas, said de Wever. "In the U.S. building up your IP portfolio is a natural thing to do as part of your company. But over here it's not something that's part of the culture," he said. "People are quite open about it and sharing ideas, and don't actually get to the state of protecting their technology."
Recommendations for a European deep tech ecosystem
The discussion was chaired by Cinzia Da Via, professor of physics at the University of Manchester and co-chair of the independent committee for research, development and innovation at the ATTRACT project. She said the EU must "focus on becoming a global leader in technological and economic innovation – not just in regulating the socio-economical, legal and ethical aspects of it."
To that end, participants in the online workshop suggested several recommendations for policymakers:
1.      Pay more attention to deep tech. Early-stage technologies being developed by scientists may not have well-defined commercial applications yet, but many will need early funding before they can reach that stage.
2.      Create networks of innovators, funders and investors. Startup founders take risks on new ideas and find new markets, but they often don't know what grants to apply for or how to find private investors and commercial partners. Startups are often drawn to the US and to Silicon Valley, which the EU struggles to compete with in technology. New platforms to create networks across European nations could help address that problem.
3.      Organise multi-stage funding for technologies at different levels of development. Developers of new technologies need different kinds of support depending on where the technology and the business model is up to. Technology Readiness Levels (TRLs) provide a useful scale for defining what public grants should target, but beneficiaries need opportunities to move onto new kinds of support once they've completed earlier grant agreements. Multi-stage support would help move technologies up the TRL scale quickly and prevent them from running out of money after succeeding at earlier stages.
4.      Help startups and spinouts understand threats to their intellectual property and how to protect it. Academia and business are different worlds where different rules apply. Scientists have to cross from one world to the other when they turn their work into commercial products, and they need to understand the risks they will encounter when they step into the business world for the first time. Universities can prepare them by providing well-organised, well-publicised and accessible technology transfer offices that can make sure they have access to legal protection from the very beginning.
5.      Keep politics out of science and technology funding. Politics shapes EU research programmes, but it can also undermine them. But in the US, a lot of public research funding comes from defence budget, much of which is kept secret. That provides a degree of insulation from political trends. Such funding "doesn't come with the political strings that European funding comes with," said Kaiserswerth. Military spending in Europe is mostly a national matter, but EU bodies like the European Research Council (ERC) show that it is possible to protect funding decisions from the political priorities of the European Commission, whereas other schemes "have other goals on top of basically just getting the technology or doing the research," he said.
The conference at which this workshop took place was sponsored by ATTRACT, EIT Health, EIT Urban Mobility, Bio-Based Industries Joint Undertaking, and the Innovative Medicines Initiative.