As ITRE chair Adina-Ioana Vălean departs to become transport commissioner, European Parliament sources say her successor is likely to be one of three Romanian party colleagues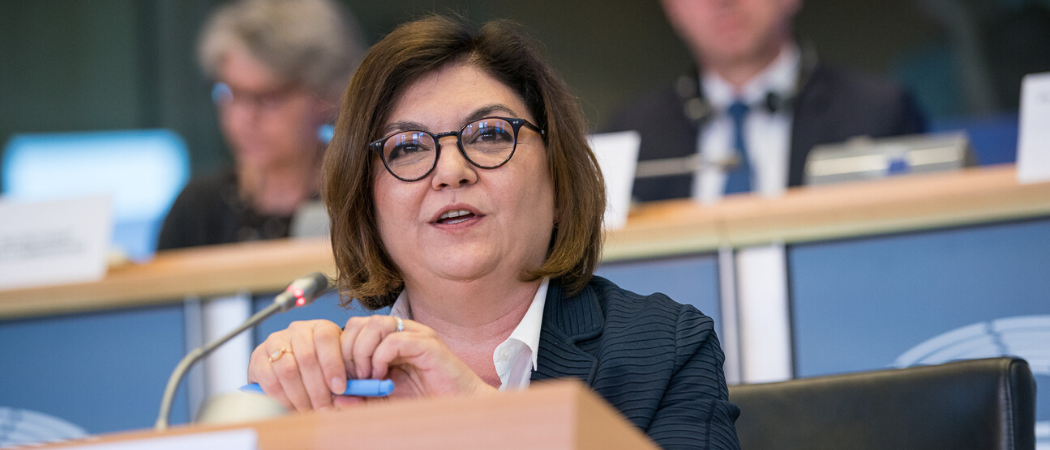 In the coming weeks Romania's centre-right National Liberal Party (PNL) looks likely to  hold sway in deciding the next chair of the European Parliament's influential committee for Industry, Research and Energy (ITRE).
Parliament sources say three PNL members, Cristian Bușoi, Marian-Jean Marinescu and Siegfried Mureșan are favourites to replace the current ITRE chair Adina-Ioana Vălean, whom the new PNL-led government in Romania has chosen to be the country's next European Commissioner.
PNL is part of the European People's Party, the largest political group in the European Parliament (EPP).
ITRE is the main parliamentary committee handling research and innovation policy. While it's usually rapporteurs like Christian Ehler and Dan Nica that get the limelight, the chair plays an important role in representing the committee in the wider parliament.
In theory, each committee elects its chair. But in practice, someone is usually chosen behind the scenes and elected unopposed. This time, the decision falls to the PNL, because giving it to any other party would upset a balance of power that was settled through a complicated mix of maths and horse-trading when the European Parliament reconvened in July, after the EU elections. Since Vălean is from PNL, so too is her successor likely to be – any other outcome would mean other committees have to be reshuffled.
There is no rush to elect a new chair because ITRE can still function with its four vice-chairs, but EPP sources say the decision is likely to be taken sooner rather than later. Assuming the new commission takes office as planned at the start of December, the next ITRE chair could be in place as early as 4 December, which when ITRE is next scheduled to meet.
Long-standing substitute
When Vălean departs for the commission, there will be 13 PNL MEPs left to choose from, none of whom are currently full members of ITRE. Before becoming chair this year, Vălean had previously been a full member of ITRE until 2017, when she left to chair the environment committee.
Marinescu, however, is a long-standing substitute on ITRE, often standing for EPP colleagues when they're unavailable, which puts him closer to the committee's work than most of his colleagues. He was among the first cohort of Romanian MEPs to be elected when the country joined the EU in 2007.
Bușoi was also elected that year. In 2017, he unsuccessfully ran for the PNL leadership and lost to Ludovic Orban, who became prime minister this month following a vote of no-confidence against Viorica Dăncillă's Social Democrat-led government. (Ludovic Orban is not related to Viktor Orbán, the Hungarian prime minister).
Mureșan was Orban's first choice for commissioner, but incoming commission president Ursula von der Leyen insisted the country nominate a woman. He is currently standing for re-election as a vice-chair of the EPP. That contest will be decided at the EPP conference in Zagreb this week.
The only potential – but unlikely – obstacle for the PNL is gender politics. If there is significant pressure to replace one woman with another, then other parties in the EPP would have to be considered, because Vălean is PNL's only female MEP. So far, however, there is no indication that this will happen.
Marinescu, Bușoi and Mureșan were invited to comment. Marinescu and Mureșan declined, while Bușoi has not responded.