Science|Business has put together a list of EU civil servants who could be in line to succeed Jean-Eric Paquet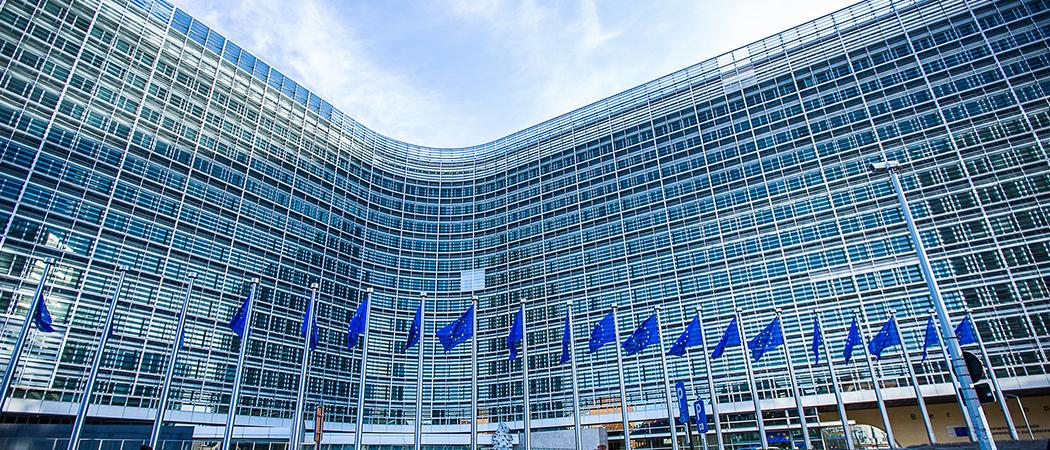 The departure of Jean-Eric Paquet, the head of the European Commission's directorate general for research and innovation (DG-RTD), has not been officially confirmed as yet, but the Brussels rumour mill is already churning out potential replacements.
Paquet has been working for the Commission since 1993 and after four years at the helm of the research directorate, he hopes to take up a new job as EU ambassador to Japan later this year.
The Commission has yet to start the official process of recruiting a replacement, but Brussels insiders are speculating that Paquet's successor could be a woman from eastern Europe. Such a move would improve the gender balance among the Commission's top jobs, but perhaps more importantly, it would give a strong political signal to advocates of a more equitable geographical distribution of EU research funds.
Under Horizon 2020 less than 6% of the budget went to member states that joined the bloc after 2004, with the bulk of the grant money going to Germany, France, UK and other rich countries.
Since the beginning of her mandate in 2019, research and innovation commissioner Mariya Gabriel, a Bulgarian national, has been pushing for a revamp of the European Research Area (ERA), a long-standing goal of creating a single market for research in the EU, to reform national R&D systems and to boost public and private investment in R&D in all member states, thereby improving participation across the EU in the Horizon Europe programme.
The ERA plan has been set in motion and the EU recently set up the ERA Forum, a new body to oversee the implementation of 20 policy goals by 2024. The forum is being coordinated by the Commission and member states.
It's unclear whether appointing an eastern European at the top of the research directorate could have an immediate impact on ERA policies.
In addition, there could also see significant pushback from Commission executive vice president Margrethe Vestager, an influential Danish politician who is the direct boss of Gabriel. It is rumoured that two eastern Europeans holding the highest positions in EU research is something to which Vestager might object.
In advance of the Commission's top officials agreeing on the ideal candidate profile, we have put together a list of potential candidates that our sources in Brussels believe could be considered for the job.
The list
The name that comes up most often in gossip about Paquet's successor is Signe Ratso. She's deputy director general at the Commission's directorate for research, where she leads the negotiations with non-EU countries on association to Horizon Europe.
Ratso joined RTD in 2018 when former Commission president Jean-Claude Juncker decided to shake up top EU jobs. Her other current responsibilities include open innovation, citizen engagement and strategic coordination on international cooperation.
Ratso is Estonian, which means she fits one of the profiles expected to be sought by the Commission for Paquet's successor: female and from a central or eastern European country.
Before she took a job at RTD in 2018, Ratso spent over 12 years working on trade and industry at the Commission. Before arriving in Brussels, she held various positions in the Estonian government, including the ministries for economics and trade.
RTD's other second-in-command, Joanna Drake, is also speculated to be a potential candidate. Drake, who joined RTD in October 2021, is deputy general in charge of implementation, impact and sustainable investment strategies.
Before joining RTD, the Maltese civil servant spent five years as deputy director general at the Commission's directorate for the environment, where she oversaw the coordination of resource-efficiency policies, among other jobs. Drake also has six years of experience working with SMEs and entrepreneurship at the Commission.
Drake was head of EU representation in Malta and held roles in the public and private sector in the country, including as a law lecturer in the University of Malta at the very beginning of her career.
Roberto Viola is a potential successor who would bring digital policy know-how to RTD. The Italian is currently the Commission's chief for communication technology, responsible for implementing EU's digital market strategy and coordinating investment in critical digital technologies. The Commission's most recent work here includes the EU Data Act and the Chips Act. He's held the role since 2015, after spending three years as second-in-command there.
Before Viola joined the Commission in 2012, he spent eight years as head of the Italian media and telecom regulator, AGCOM.
An engineer by training, Viola started his career in research and telecommunications related roles at the European Space Agency, where he invented a communications system that is one of the underlying technologies for 3G technology and a satellite system that led to the invention of a satellite radio.
Kurt Vandenberghe, a seasoned Belgian bureaucrat with extensive experience in research and environment policy, is another potential candidate. Vandenberghe is currently adviser for the Green Deal in the cabinet of European Commission president Ursula von der Leyen.
Before joining von der Leyen's cabinet, he was in charge of policy development and coordination at the Commission's research directorate between 2016 and 2019, where he played a significant role in drafting Horizon Europe. Before that, he has also led the climate action and resource efficiency unit at RTD for three years.
Vandenberghe has had a few stints in commissioners' cabinets, including former research commissioners Philippe Busquin and Janez Potočnik, who served as research and innovation commissioner and later environment commissioner.  
Charlina Vitcheva is a Bulgarian bureaucrat some name as a potential successor to Paquet. She's currently the chief of the Commission's directorate for maritime affairs and fisheries, and no newbie in the world of research.
Before running the Commission's marine matters, she took high ranking positions in the Commission's science hub, the Joint Research Centre, including serving as acting director general from 2019 to mid-2020.
Vitcheva first joined the Commission working on cohesion policy in 2009 after spending 15 years in the Bulgarian public administration. Between 2000 and 2004, she headed Bulgaria's EU accession negotiations team in the area of agriculture and rural development, food safety and fisheries.