Science|Business is canvassing views on the big research priorities for the next term of the EU, from 2019 to 2024. Here, six policy experts discuss the most pressing items on the EU's to-do list for health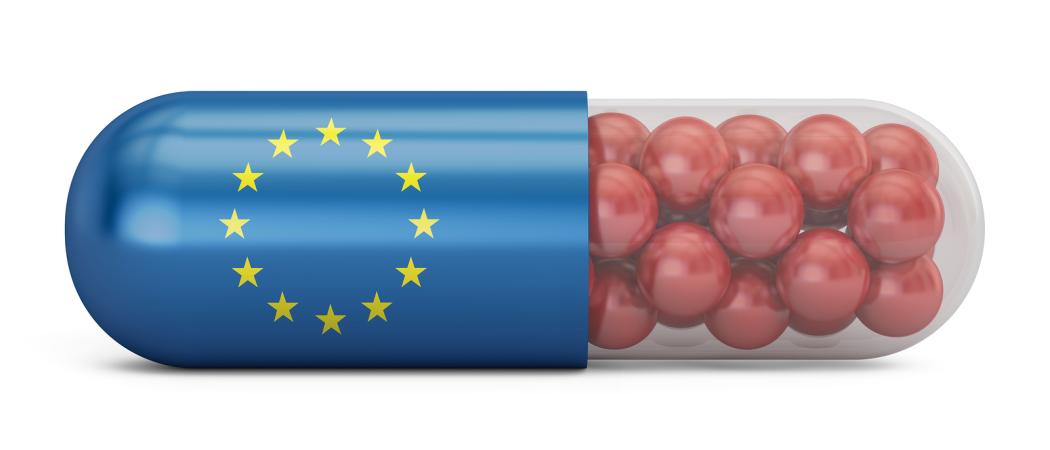 Health groups are happy a doctor is taking the top job in Brussels.
Ursula von der Leyen, a relative unknown outside of Germany until two weeks ago, was narrowly approved as the next European Commission president by MEPs last week. The gynaecologist and centre-right defence minister will replace Jean-Claude Juncker on November 1.
"We are confident that with her academic credentials in medicine and public health as well as her previous experience in health and social policy, [she] will heed the desire for the EU to engage more effectively in health," said Natasha Azzopardi Muscat, president of the European Public Health Association.
Muscat was a signatory to a statement last week calling for the directorate general for health and food safety, DG SANTE to remain as the key power centre for health policy in Brussels. Health lobbyists have been concerned for a while that the department could see its power drain away under the new administration.
"Responsibility for health cannot be devolved to DGs whose primary aim is the economic advancement of affected industrial sectors, for example in the oversight of the pharmaceutical and agri-food sectors, and of data with regard to health," several health groups said.
But while von der Leyen's policy platform looks fairly ambitious, including EU-wide coordination of minimum wages and a major investment programme to cut carbon emissions, there were no bold health policies among the many pledges made to MEPs last week. 
Brussels has limited competence in healthcare, most aspects of which are under the control of member states, and, as it stands, DG SANTE, is a low-profile portfolio.
Health groups say elevating the health commissioner position in Brussels, by creating a vice president for health, is the best way of securing better support for the policy area.
"Both the commission and the EU parliament should take health more seriously," said Zoltan Massay-Kosubek, policy manager at the European Public Health Alliance. He wants to create an additional super-commissioner for "sustainable wellbeing", who would run the rule over a wide portfolio of activities that have an impact on health, including social, climate, and consumer and health policies. 
One new face in the parliament sure to be heavily involved in health issues is Belgian MEP Petra De Sutter, a former senator in Belgium's parliament, and a physician who ran the department for reproductive medicine at Ghent University.
In her new position as chair of the Internal Market and Consumer Protection committee, De Sutter wants to pursue broad policy on everything from vaccines to female genital mutilation.
"I also want to focus attention on environmentally related health issues such as air quality and endocrine disrupting chemicals," she said.
Vaccine hesitancy
Health experts are calling on Brussels to do something to halt the rising mistrust of vaccines in Europe.
"Vaccine hesitancy strikes me as the most concerning issue for the new EU term," said Jonathan Kennedy, a lecturer in global health at the Queen Mary University of London.
Mainstream scientists agree that vaccines are safe and effective. Yet scepticism is growing, particularly in countries with vocal populist parties.
A recent report by Wellcome Trust showed that vaccine scepticism is higher in Europe than any other part of the world. In a survey by Eurobarometer, 48 per cent of the 27,000 people interviewed believed the statement that "vaccines can often produce serious side-effects" to be true, while a further 11 per cent did not know whether it is true or false. 
A growing number of EU countries are choosing to make vaccinations mandatory to stop outbreaks of diseases like measles. There were 82,596 cases of measles in Europe last year, compared with 23,927 cases in 2017 and 5,273 in 2016, according to the World Health Organization.
"The rise of this phenomenon seems to be part of a broad increase in populism – in other words, increasing hostility to experts and elites," Kennedy said. Addressing the underlying drivers of populism is the best strategy for putting a lid back on the issue, he believes.  
Poverty diseases, antibiotic scarcity
Deutsche Stiftung Weltbevoelkerung, an NGO advocating for sexual and reproductive health, says it is crucial for the EU to ramp up investment in poverty-related and neglected diseases such as HIV and AIDS, tuberculosis and malaria.
"There's a risk that, as the EU's political attention focuses increasingly on non-communicable diseases – such as heart disease, cancer, obesity – we risk de-prioritising enormous, neglected societal challenges such as poverty diseases," the organisation says.  
The group wants an EU-Africa global health partnership to build on a current EU-African clinical research scheme.
The European and Development Countries Clinical Trials Partnership promotes the development of new or improved drugs against HIV, tuberculosis, malaria and other diseases in sub-Saharan Africa.
Despite signs that the project is slowly improving lives and conditions in countries including Burkina Faso, Gabon, Mali and Mozambique, and boosting the knowledge of researchers in Europe, there is a constant struggle to raise money.
The UK, one of Europe's biggest aid donors, with some of the continent's largest medical research institutions, is the biggest single participant in the project. There is plenty of concern, then, that Brexit could create a large void in this area.
Meanwhile, health groups are also calling for a renewed drive to stall the spread of antimicrobial resistance, which is rendering antibiotic drugs useless.
Antibiotic resistance needs more attention from politicians, says Jay Iyer, director of the Access to Medicine foundation. She recommends a "pan-EU market guarantee" and "pooled procurement system with multiple manufacturers" to safeguard supply.
Iyer also wants officials to ensure that innovations supported with EU money are made accessible globally. "Making sure that recipients of financing and support from the EU are obliged to ensure affordable prices of final products is an important policy that parliamentarians and the EU could mandate," she said.
More brainpower
A bold agenda on healthcare requires cash.
Health groups will spend the next few months pushing MEPs and governments to secure up to a €120 billion budget for Horizon Europe, the EU's 2021-2027 research programme, and would like to boost the overall spend on health research in the programme.
"We are highly concerned about the budget of €7.7 billion provisionally allocated to the health cluster. This amount is not commensurate with the total budget increase and will clearly be insufficient," says Stephanie Kramer, communications and advocacy coordinator with the European Brain Council.
She says the budget "confirms a steady decrease of funding" for healthcare research in Brussels over time. 
"Health was previously allocated 12 per cent under the 7th Framework Programme, running from 2007 to 2013, and 10 per cent under the current Horizon 2020 programme and now 8 per cent in the Horizon Europe proposal," she said.
Money for brain research is desperately needed. Kramer says around 179 million Europeans live with brain disorders. Every year, treating brain conditions costs Europe an estimated €800 billion.
"Brain disorders remain low and unrecognised on the priority list for both the commission and parliament. Mention of health research—or brain research, specifically—in Horizon Europe is scarce and the recognition that funding in this field has continuously dropped over the last three framework programmes is neglected," Kramer said.
This is the second instalment looking at what the future might hold for EU science in the new political term.