Congresswoman poised to become new House science chair pledges to 'restore its credibility'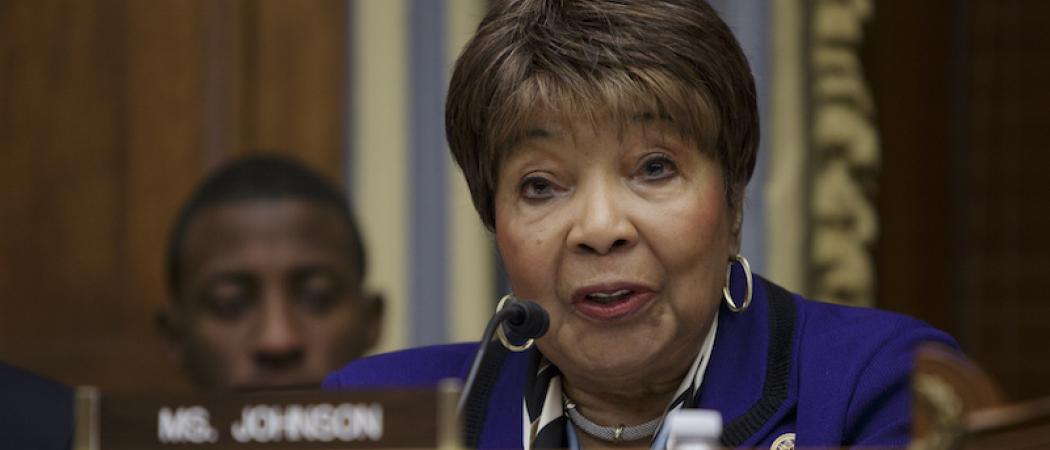 The Democratic takeover of the US House of Representatives opens the way for broad investigations into President Trump's campaign of undermining action on climate change.
A new class of House committee leaders are expected to elevate the issue along with health care, drug prices, and data privacy higher up the policy agenda.
Whether this action develops into new laws, however, will depend on whether they find enough common ground with Republicans in the Senate, where the GOP strengthened its grip in Tuesday's midterm congressional election, and in the House of Representatives, where the Democrats' margin of victory was thinner than expected.
Action is likely on climate change, analysts said, with Democrats taking over from Republican leaders hostile to climate science. For the Democrats, "climate change is going to be on the table very, very seriously," said Jeffrey Peck, a lobbyist and former staff director to Joseph Biden when chair of the Senate Judiciary Committee. Nancy Pelosi, widely expected to become House speaker, wants to revive a select committee on global warming.
Congresswoman Eddie Bernice Johnson, an 82-year-old Texan Democrat, is poised to take over the House Committee on Science, Space and Technology from Lamar Smith, who disputes the scientific consensus on climate change. "The good news – Eddie will be committed to restoring the credibility of the committee," said Bart Gordon, a lawyer who headed the committee from 2007 until 2011. "It will be able to say once more that climate change is real."
In a statement released Wednesday, Johnson confirmed one of her priorities when the 116th Congress opens on January 3 would be to "address the challenge of climate change, starting with acknowledging it is real." Though the Democrats don't have the power to reverse Trump's anti-climate policies, they can slow them down – for instance, by adding language to spending legislation that would forbid the Administration from paying the salaries of government officials who scrub 'green' language from government reports, noted another lobbyist, Barry Jackson, chief of staff to former Republican Speaker John Boehner. He and Peck spoke by video link from Washington Wednesday to a conference at Microsoft's Brussels office. 
"Can they (the Democrats) rejoin the Paris accord? No. But they can message the heck out of it (climate policy), and they can play with the spending power" of the House, Jackson said. (Under the US Constitution, all spending and tax legislation must originate in the House.) 
Johnson said she will be "seeking to understand what climate science is telling us, and working to understand the ways we can mitigate it." She also recognised her role in "restoring the credibility of the Science Committee as a place where science is respected and recognised as a crucial input to good policymaking."
Her science committee would "come up against the reality of the Republican-controlled Senate however," Gordon said.
Spotlight of investigation
But now, at least, President Trump's regulatory ransacking at the Environmental Protection Agency can proceed under the spotlight of investigation. Control of the House means Democrats will be able to hold hearings and force Administration officials to testify and provide documents.
Gordon is urging a strong investigation. "I have courage that a combination of the Energy and Commerce Committee and the Science Committee can begin to unwind some of what the Trump Administration has done to Obama efforts on climate change. Much of this work will have to be done through court action," he said. Republicans have previously subjected Trump to relatively little oversight, turning away most requests from the minority party.
Gordon wants the Science Committee to use its broad subpoena power to request emails that "could provide evidence [the Trump Administration] weren't taking the proper course on the environment. I've encouraged them to do this and I think they will," Gordon said.
Tech, trade, drugs
For the tech industry, the message is mixed. A risk is that both parties now regard the industry with some suspicion. "Tech is not the sexy thing it was ten years ago," said Peck. The common view on Capitol Hill today is that "tech has done something bad, that it needs to be reined in." But it's not certain how that will play out in law. For instance, he and Jackson agreed, there's little support in either party to adopt the kind of tech tax that the British government just announced. And while there's growing cross-party concern about data privacy, it will prove difficult for the two sides to come to agreement on any specific action about it.
On trade, the House generally has little power to interfere with Trump's plans. The president has a lot of space to act alone on foreign policy. But there could be some cross-party agreement on China. "One of the biggest drivers of how we deal with tech is going to be the role of China," Jackson said. Increasingly, legislators in both parties see the Chinese and Western countries diverging in how they build and regulate the Internet and tech industries. "The value systems of the US and Europe are more closely aligned than the value system of the Chinese Communist Party," Jackson said.
Any further attempt to repeal Obamacare is dead. But one potential loser from the election is the pharmaceutical industry, over which "there's a lot of concern about price gouging, in both parties," Peck noted. President Trump, too, called out the drug industry several times on the campaign trail this Autumn – but so far hasn't followed up with any specific measures to cut drug prices. That could change, given that the Democrats made the healthcare system such a prominent part of their campaign messages. But if so, the US stock market isn't listening: On Wednesday, the day after the election, healthcare shares rallied 2.7 per cent, according to Bloomberg News.