The country could take months to form a government. But here is the Science|Business guide to the research policy priorities and personalities in play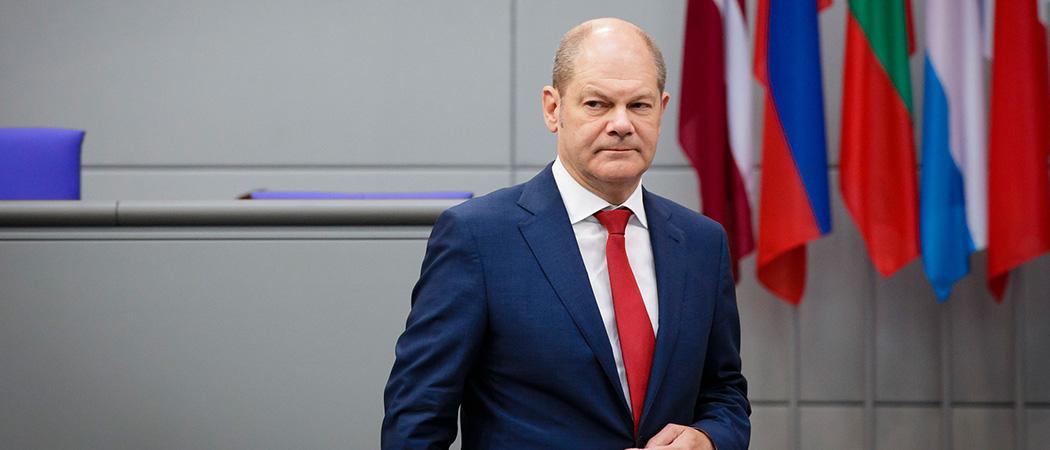 For nearly 40 years, Germany's voice has been loudest in setting European Union research and innovation policy. Now, a split decision by German voters on Angela Merkel's successor throws into question what that policy will look like, and who will set it.
In the aftermath of Sunday's vote, several names for German research minister were circulating among academic leaders. And a string of policy proposals, voiced on the campaign trail by the competing political families, are now getting closer scrutiny. They include suggestions for a new German innovation agency, a tougher line on China, more money for climate research, more job security for researchers, and much more.
At stake is the largest national R&D budget in the European Union – and one that, under 16 years of physicist-turned-politician Merkel, has steadily risen year after year.
But which of these ideas become law depends on the coalition talks now underway in Berlin among the rival parties. And the fact remains that, for most voters, research was about the last thing on their minds when they went to the polls. "Higher education and research didn't play a major role in all these debates. That's a real pity," said Frank Ziegele, executive director of Germany's Centre for High Education.
That means just about anything is possible in the R&I policy area, as the politicians start trading for votes and power. Here, for Science|Business readers, is a quick guide to the names and ideas now circulating in Berlin for Germany's future in research and innovation.
The big picture: coalition politics
The centre-left Social Democratic Party (SPD), once written off following years of political decline as a junior coalition partner, is jubilant, coming top with 25.7 per cent of the vote. They beat the ruling conservative Union, which suffered its worst ever result, slumping more than eight points to 24.1 per cent.
The Greens took third place with an improved vote share, but are disappointed not to have capitalised on polling that earlier this year had them coming top. The pro-business Free Democratic Party (FDP) slightly improved their vote share, finishing fourth with 11.5 per cent of the vote.
But yesterday's vote is only the beginning. These four parties now cast aside the election trail jibes and try to sweet-talk their rivals into forming a coalition that can command a majority in the Bundestag.
The most likely outcome for now appears to be a so-called traffic-light coalition, made up of the victorious SPD (whose party colour is red), FDP (yellow), and the Greens. But despite the Union's polling disaster, Germany could still end up with a Jamaica coalition, made up of the FDP, Greens, and the Union (represented by black, the third colour in Jamaica's national flag), if the traffic-light talks falter.
So, many observers believe the Greens and FDP will be in government no matter what. A third option, yet another "grand coalition" between the Union and SPD, is a mathematical possibility, but neither party seems to have any appetite for it just yet. The Left party and far-right Alternative for Germany don't figure in anyone's coalition predictions.
The chancellor candidates, the SPD's Olaf Scholz and the Union's Armin Laschet, hope to have a new government wrapped up by Christmas, but many see this is optimistic – it could drag on well into the new year.
The party positions (1): The Greens
With coalition negotiations at a very early stage, it is too soon for any of the parties to start penciling in names to cabinet positions.
But the Greens boast several "attractive" potential candidates for research minister, and are perhaps the party most engaged with science and innovation, said Peter Andre-Alt, president of the German Rectors' Conference.
These include Theresia Bauer, the current universities, research and culture minister in the southern, car-producing state of Baden-Württemberg, and Katharina Fegebank, Hamburg's senator for science, research and equal rights.
A third prominent Greens figure is Kai Gehring, the party's parliamentary spokesperson for science and research, who has campaigned prominently for improvements in researcher careers and student support.
A week before the election, he delivered a blistering speech attacking the record of the current conservative education and research minister, Anja Karliczek, attacking her for – among other thing - not supporting enough research on the consequences of climate change in cities.
However, there is no guarantee that politicians with an interest in research will actually end up in the ministerial chair.
In the end, it might go to someone else entirely as part of the horse-trading inherent in coalition negotiations, said Ziegele of the Centre for Higher Education. "You can't clearly say that competent people we have in mind will end up in that job," he said.
As for policies, Alt expects the Greens to push for more "mission-based" research funding to tackle key priorities like climate change. The challenge, he said, will be fighting for enough funding and freedom for basic, curiosity-driven science.
Pushing for a tough line on China's human rights record, the Greens have also promised to make "strengthening academic freedom" a "central aspect of foreign policy".
"This might cause a change in foreign affairs, in terms of research collaboration with China," said Alt.
The Greens also want more protection of persecuted academics and students, and want to create a join European fund for this purpose. And they have also committed to breathe new life in the European Research and Higher Education Areas, currently a Commission focus.
One of the more eye-catching Green proposals is the creation of a new innovation agency, called D.Innova, to lubricate transfer between academic research and industry.
The party positions (2): the Free Democratic Party (FDP)
Despite being a long way apart on issues like raising taxation for the rich, the pro-business FDP actually overlaps with the Greens in several key research and innovation policy areas.
They too want a new independent innovation agency, which they dub the German Transfer Association, although the FDP would like it to be "cost neutral", using money that is currently distributed by several different ministries.
"There might be many intersections in the end between the liberals and Greens," said Alt.
On China, too, the FDP are seen as relatively critical of Beijing. Their MPs have been outspoken against what they see as infringements of academic freedom at German universities due to the activities of China's Confucius Institutes on some campuses
But the two parties diverge on job security for researchers, who have long complained of short-term contracts decades into their careers. Providing more security is not seen as a big priority for the FDP and conservative Union, said Ziegele, but for the Greens and SPD it is seen as key to a flourishing research system.
The party also believes that the EU budget should contain more money for research, and explicitly calls for the UK and Switzerland to be part of the Erasmus + mobility programme.
Alone among the parties, the FDP also want to create what they call a "European Digital University", bringing together online courses offered by public and private universities in every member state.
The party has fewer research and university-focused politicians than the Greens, said Alt. But one possible contender might be Thomas Sattelberger, a former telecoms executive turned liberal MP, who has called for more freedom for Germany's existing transfer accelerator, the Leipzig-based Federal Agency for Disruptive Innovation.
Another FDP politician mooted as research minister in a traffic-light coalition is Michael Theurer, a former MEP who pushed for Germany to launch its own hydrogen strategy.
The party positions (3): the Social Democratic Party (SPD)
The de facto winners of last night's elections are promising remedies to long-standing headaches in German research. They want to give a lump sum to universities to support stagnant digitisation efforts and specifically promote research in the humanities, social sciences, and cultural studies.
Like the Union, they want public and private spending on research to increase to 3.5% of gross domestic product from 3.2% in 2019, and will continue supporting Germany's Excellence Strategy, which garlands a few select universities with extra money and prestige.
On a European level, they also support EU-funded research in projects that allow the continent to build technological sovereignty.
However, unlike their former coalition partner, their manifesto emphasises researchers' rights. They say that all doctoral candidates must be paid for hours worked and will legislate to do so, saying there will be "100 per cent salary for 100 per cent work."
They also want to reform the country's controversial Science Fixed-Term Contract Act to give researchers more reliable career paths and fewer fixed-term contracts, plus strengthen the federal Women Professors Program to further improve gender equality in German academia.
Like the FDP and Greens, their manifesto also mentions creating a German Transfer Association to help new research make it to the market.
One prominent SPD research-related figure is Michael Müller, the outgoing Berlin mayor and science senator, newly elected to the Bundestag.
The party positions (4): the Union
The CDU and its Bavarian sister party the CSU – collectively referred to as the Union - have been in power since 2005, and most of their election manifesto for science promises more of the same.
German public and private R&D funding has already passed the EU-recommended level of 3% of GDP; their manifesto says they now want it to reach 3.5% of GDP.
They likewise state they will continue their federal research funding 'pacts' for state universities and research institutes (both the Excellence Strategy and the 'Pact for Research and Innovation' designed to give longer-term funding stability to German universities).
Unlike the SPD, Greens and FDP they do not want to create a new agency for tech transfer, instead opting to expand 'tried and tested' programmes such as Central Investment Programme for SMEs and Industrielle Gemeinschaftsforschung.
However, the Union has more ambition for research on new technologies. They want to build a competitive quantum computer in Germany by 2025, bring in foreign researchers to expand the country's high-performance computing research, and establish new professorships in artificial intelligence. 
Outgoing science minister Anja Karliczek has said that she would like to continue in her post as research minister. But she has not proven popular among university leaders.
Instead the CDU may opt for an alternative candidate. One well-regarded figure is Stefan Kaufmann, an MP who has made hydrogen a particular focus.