'It is my hope that we can work together and harmonise our AI policies,' Robin Kelly tells MEPS. 'It is vital that democratic nations are the ones that shape this new technology'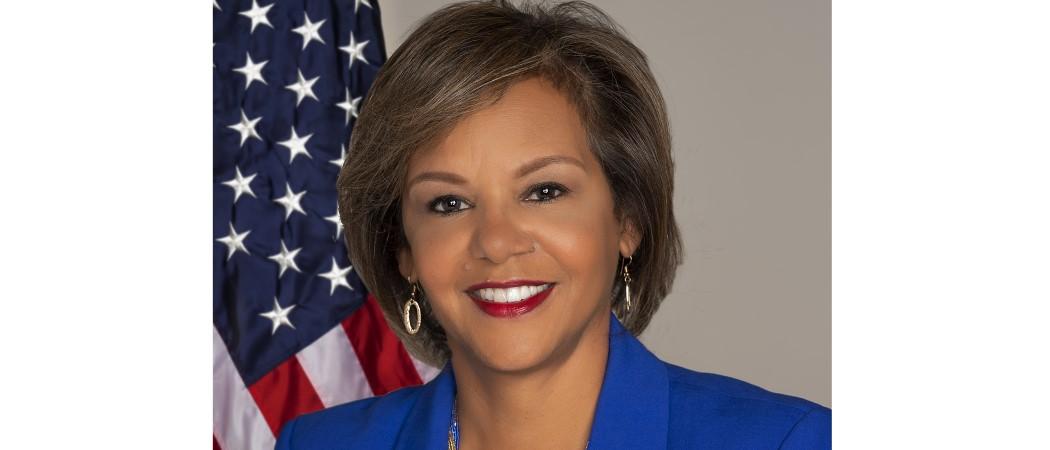 US Representative Robin Kelly has called on Brussels to work closely with the new Biden administration to outflank China on artificial intelligence (AI), amid fears that the Asian superpower has gained a lead in the rapidly-developing technology.
Speaking to members of the European Parliament's special AI committee on Monday, the Illinois Democrat warned that China could dominate the technology, telling MEPs, "We cannot let this happen. It is vital democratic nations are the ones who shape this technology."
Policymakers and the public are concerned about applications including autonomous weapons and government social scoring systems such as those under development in China. The Chinese government has controversially used AI tools to identify pro-democracy protesters in Hong Kong, and for racial profiling and control of Uighur Muslims. Face scans in China are used to pick out and fine jaywalkers, and citizens in Shanghai will soon have to verify their identity in pharmacies by scanning their faces.
The US and China account for almost all private AI investment in the world, according to Stanford University's AI index report, but in Kelly's view, not even the US can compete with China, "based on the raw number of computer science graduates and the amount of data they collect on their citizens."
Last December, Kelly's resolution to boost AI in the US, with actions including more technology education funding and a national computing and data resource, passed a vote in the House of Representatives.
Kelly's plea for the EU to work more closely with the US on AI rules predictably went down well with MEPs who had written off the Trump administration as uncooperative and even hostile to the EU. It also served as a pointed reminder to the EU to consult with President Biden's team before presenting new AI rules this spring.
Last year, the European Commission published its thinking on AI in a white paper, which states that new technologies in critical sectors should be subject to legislation. It likened the current situation to "the Wild West" and said it would focus on "high-risk" cases.
EU policymakers want to work with Biden on these issues, said Kristin de Peyron, deputy managing director for human rights, global and multilateral issues at the European External Action Service, the EU's foreign affairs wing.
"We share common cause against authoritarian regimes," said Luxembourgish MEP Isabel Wiseler-Lima. Setting clear limits for AI is in step with Brussels' more hands-on approach of recent years to the digital world. The Commission is also setting red lines on privacy, antitrust and harmful internet content, which has inspired tougher rules elsewhere in the world.
Kelly's warnings on China, meanwhile, are typical of the developing bipartisan view in America that Beijing poses a strong economic – and perhaps even a distant military – threat. Biden wasted little time in reversing many Trump-era decisions, but he didn't undo his predecessor's decision to join the Global Partnership on AI (GPAI), an international panel for setting ethical guidelines on the technology.
The Trump administration was initially hesitant to join the group, but later decided it was a way of mitigating Chinese influence in AI. Trump's chief technology officer, Michael Kratsios, spoke of unease at attempts by Chinese technology companies to shape international standards for facial recognition and surveillance at the UN's International Telecommunication Union.
With Trump gone, figures on both sides of the Atlantic see a window of opportunity for the EU and US to work together after four years of strained relations. "I think we have to promote academic exchanges between the US and Europe on AI," Bruno Sportisse, CEO of the GPAI Centre of Expertise in Paris, told the committee.
EU warning
Despite a pledge of greater cooperation, Kelly also sounded a note of caution on EU legislation, warning the bloc not to take its own path on the technology without consulting its allies. "Increases in data localisation or digital sovereignty will not benefit the US or the EU. We must be able to share data while respecting civil liberties, privacy, and human rights," she said.
"There's a real danger of over-prescriptive policies," Kelly added, echoing the fear of the big American tech companies like Google and Microsoft, which have made large investments in new AI applications, and are wary of the EU's plans to regulate. Kelly called on MEPs to seek American input during the drafting of AI regulations.
An area that is especially sensitive for the US is defence, said Kelly. NATO should to be involved in discussions to ensure evolving autonomous weapon systems developed in Europe and the US could "talk to each other without friction."
Kelly insisted that there are genuine concerns around AI. "Tech companies cannot hide behind the shield of stifling innovation to avoid all regulation," she said. "Companies must be reminded that if things are illegal in the real world, then they are also illegal in an algorithm. "
Some incidents with AI have highlighted the potential for racial bias. If a system is trained primarily on white male faces, and fewer women and people of colour, it will be less accurate for the latter groups, said Kelly, who is African-American.
"From an AI bias perspective, people who look like me have the most to lose," she said.