Brian McCaul, head of tech transfer at Queen's University Belfast, believes the city can overcome transition period bumps and keep pace with counterparts elsewhere in the UK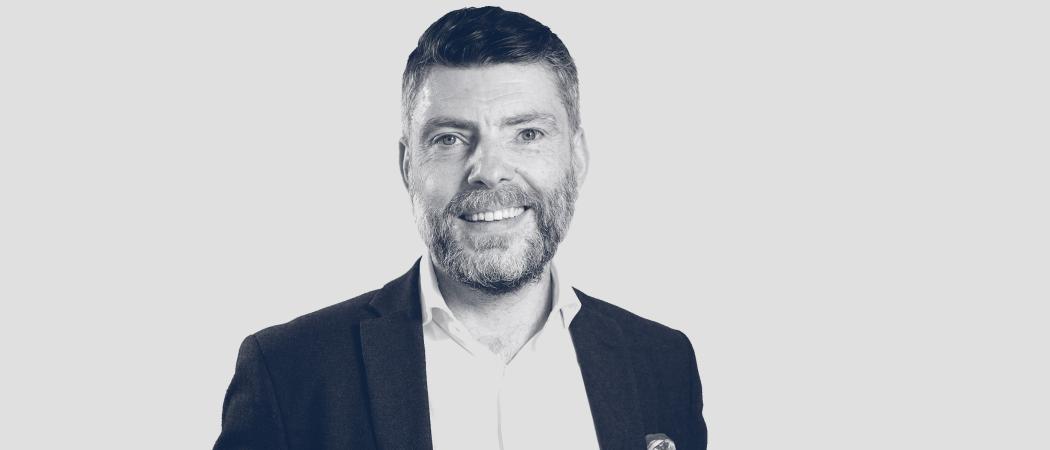 Brian McCaul, head of the spinout arm of Queen's University Belfast (QUB) is keeping an open mind on post-Brexit life, saying it could eventually see Northern Ireland gain a competitive edge over other parts of the UK.
"Tactically, we may benefit a little; we could be at the centre of it, if we get clever," McCaul, CEO of Qubis, the university's commercialisation arm, told Science|Business.
With Northern Ireland remaining part of the EU's single market for goods, while the rest of the UK left the bloc four weeks ago, it is possible more British companies will choose to locate in Northern Ireland.
The UK government has put a positive spin on Northern Ireland's new situation, saying Brexit has left it with one foot in both the EU and the UK. "There's some truth in that, even if it sounds overly-positive," McCaul said. "Who knows, it could throw up opportunities. Maybe we'll become a bit of a linchpin for the UK with Europe."
The EU-UK treaty means Northern Irish people retain freedom of movement around the bloc, and companies can continue to export into the EU with no new paperwork or checks.
There is a significant flipside, which is causing a considerable headache in Northern Ireland, in that there is now a trade barrier between the province and the rest of the UK, with a de facto border in the Irish Sea.
Companies in Great Britain (Scotland, Wales and England) face a range of new non-tariff trade barriers such as paperwork, certifications and checks on goods they ship to Northern Ireland. The transition is bumpy, and even tense, with customs checks at Belfast and Larne ports suspended on Monday evening, amid fears for the safety of staff.
'Punching above our weight'
Although still part of the single market and a member of the customs union, Northern Ireland has, along with the rest of the UK, lost access to certain EU programmes. That is a cause of concern, said McCaul. "There are some systemic things about Brexit that worry me," he said, "including the loss of funding from the European Regional Development Fund."
The UK government has said it will replace EU regional funds with a successor scheme called the UK Shared Prosperity Fund, but people in Northern Ireland are worried it will not come up to the level of EU funding.
"If you pull [EU funding] out and don't replace it with a similar level of funding, you have two arms behind your back," McCaul said.
Brexit uncertainty has not prevented QUB from keeping pace with, and in some areas surpassing, universities that are recognised as technology transfer leaders. A 2020 league table of the UK's best universities for commercialising research ranked QUB top in several key metrics.
"We're punching above our weight here. It was the second year running that we got this recognition," said McCaul. "People were surprised; we weren't. It takes a long time to get to the top."
Areas of particular strength include artificial intelligence, quantum computing and life sciences.
And despite having a relatively modest number of start-ups compared to the rest of the UK, Northern Ireland-based companies have a good record for reaching a £1 million turnover in their first three years, research shows.
QUB spinouts notched a number of notable successes last year, including eye diseases specialist Re-Vana Therapeutics, which raised $3.25 million. Meanwhile, in March 2020 security technology firm Titan IC was acquired by Mellanox Technologies Ltd, a Nasdaq-listed company.
Sonrai Analytics, a specialist in artificial intelligence applications for healthcare, secured £700,000 in seed funding, and is now working with the Swiss pharmaceutical firm Roche on applying AI to improve cancer outcomes.
McCaul and his team sift through 80 or 90 ideas a year, of which around 20 make it to proof of concept. "That's a high conversion rate," McCaul said. It measures up well against universities in the UK's "golden triangle" of Oxford, Cambridge and London, he noted.
However, spin outs from QUB find it is much harder to attract venture capital backing compared to universities in south east England, many of which have large venture funds of their own and can plug into London's financial market to build investor syndicates.
"Northern Ireland is not a particularly attractive place for external capital, compared with other parts of the UK," McCaul said. "We want the companies to stay and have a benefit for the local economy, but we've also had very few pick-up and relocate elsewhere."
Not everything works out, of course. "We make the odd mistake, which you can boil down to moving too swiftly before getting evidence of [market demand]," said McCaul. "Sometimes it doesn't work – we can get through three CEOs before we get a company off the ground."
"And sometimes it takes a while. Those companies we have floated have taken decades. Some have rocky starts," he said.
Flat world
Now the pandemic has slowed everything down. "The lockdowns make it harder. There's no travel. Investors tend to want to see the whites of people's eyes before they part with money," McCaul said.
As with Brexit, he's ready to extract positives from a difficult situation. It has become a "flatter world" for investment, he says.
"Before, 50 per cent of UK investment was happening in London …. now, we are all as accessible as each other. So maybe [location] becomes less of a deficit," said McCaul.
Less travel has another obvious benefit, he added. "Our carbon footprint wasn't the best in the world before."