Art, architecture and technology will go hand in hand to contribute to a renewed narrative and vision of Europe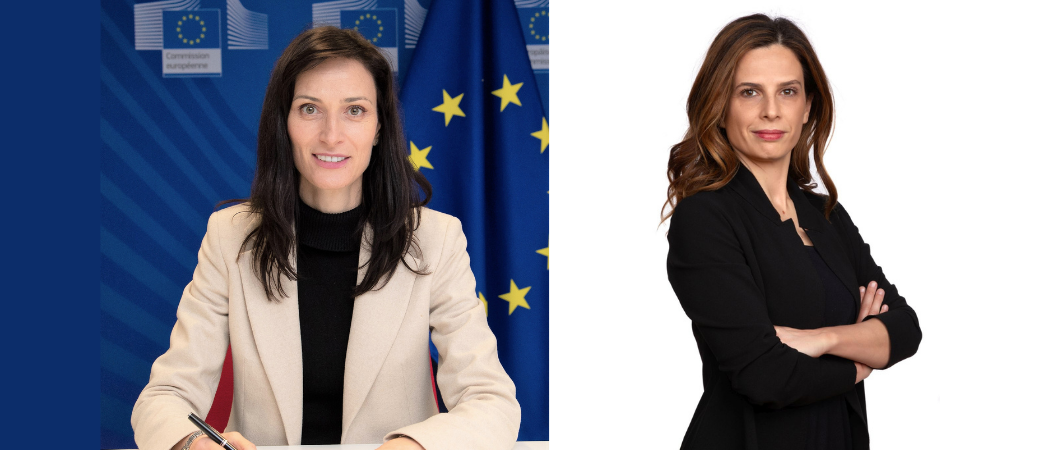 Two major crises have hit Europe during the recent years: the COVID-19 pandemic and the unjustified Russian invasion of Ukraine.
The world finds itself in a geopolitically-induced energy crisis and facing volatility in raw material availability. This results from more than two years of supply chain disruptions and the rebound from the COVID crisis.
At the same time, the deepening impacts of human activity on the earth's climate and ecosystems have brought us to an existential tipping point.
As a result, it is more important than ever to accelerate the Green Deal transition, making Europe the first digitally enabled, sustainable, climate-neutral continent.
One hundred years ago, the Bauhaus was founded in Weimar, Germany, as a response to the cataclysm of the First World War, which led to a great upheaval in many different areas, from design, to architecture, to education, and laying the foundations for modernist architecture.
The paradigm shift of the Bauhaus concerned the search for harmony and balance between design and form, according to the ideal of "form follows function." Now with the New European Bauhaus, we want "form to follow the planet", and to pave the way towards a new model of innovation in which art, science, technology and ecology go hand in hand.
This is why at the launch of the New European Bauhaus, Commission President Ursula von der Leyen, called it, "part of our larger vision". The New European Bauhaus will be a space for co-creation in which architects, artists, students, engineers, designers work together to "combine style with sustainability," she said, noting the climate transition needs "its own distinctive aesthetic."
The New European Bauhaus will bring innovation to the market, with new products and services, new business models and new skills. New digital solutions have made our lives more convenient, especially during the COVID pandemic, but have not yet transformed the physical environment where we live, work, and move.
What we need now is a new wave of innovation. Innovation should be synonymous with a tangible change of existing economic models centred around biodiversity, sustainability and regenerative approaches based on the interconnection between living beings and their socio-ecological values.
After one year of intense co-design, the New European Bauhaus community is now growing across Europe and beyond, and the programme is shaping up with a toolkit of policy instruments, with about €85 million from EU programmes. Member states are also invited to introduce the New European Bauhaus into their cohesion policy programmes and to mobilise investment in their recovery and resilience plans.
The climate crisis highlights the need for deeper decarbonisation in all sectors and calls for the transformation of outdated business models into more sustainable ones. Last year, we awarded some of the most innovative projects with the first New European Bauhaus prizes.
One of the winning projects includes a digital platform based on blockchain technology that rewards users when they opt for zero-emission mobility, instead of using private cars. The CO2 that is not emitted as a result is converted into tokens, green credits to exchange for goods and services.
Platforms like these also show that it is possible to create public value from the responsible use of data, supporting the intention to launch a New European Bauhaus data space.  
Recently, the Commission announced five lighthouse demonstrators that will showcase new approaches to building renovation, circularity, cultural heritage, education, smart cities, urban regeneration, while involving citizens in the green transition at a local level.
The new wave of innovation is currently led by deep tech start-ups that target grave societal challenges. It is clear that Europe's industry, working closely with research centres and start-ups, has a central role to play. In particular, the European Institute of Innovation and Technology (EIT) and the European Innovation Council should ensure that we create a pan European Innovation Ecosystem where selected start-ups and scale-ups are empowered to accelerate their businesses to the next level.
The New European Bauhaus lab, created to help accelerate the programme, will act as an incubator to connect people, enabling them to learn from one another's experiences. Participation and inclusion are key ingredients for the New European Bauhaus to grow.
New European Bauhaus is also linked with the European Year of Youth 2022, and we strongly encourage young people to participate and develop youth projects in the field of environmental sustainability.
Finally, we are launching the Festival of the New European Bauhaus that will take place in Brussels with side events all across Europe between the 9th and 12th of June, bringing together people from all walks of life to debate and shape our future.
We are confident that art, architecture, and technology can strongly contribute to a renewed narrative and vision of Europe. An inclusive Europe, in harmony with its non-European neighbours and open to the many diverse ideas and cultural influences that have shaped it in the past and that have the potential to shape it further, projecting it into a new green and digital humanism.
Mariya Gabriel is Commissioner for Innovation, Research, Culture, Education and Youth
Francesca Bria is president of the Italian Innovation Fund and a member of the New European Bauhaus High Level Roundtable