The EU and the African Union agreed on a new innovation agenda, but campaigners still believe the EU could do more to help Africa manufacture its own vaccines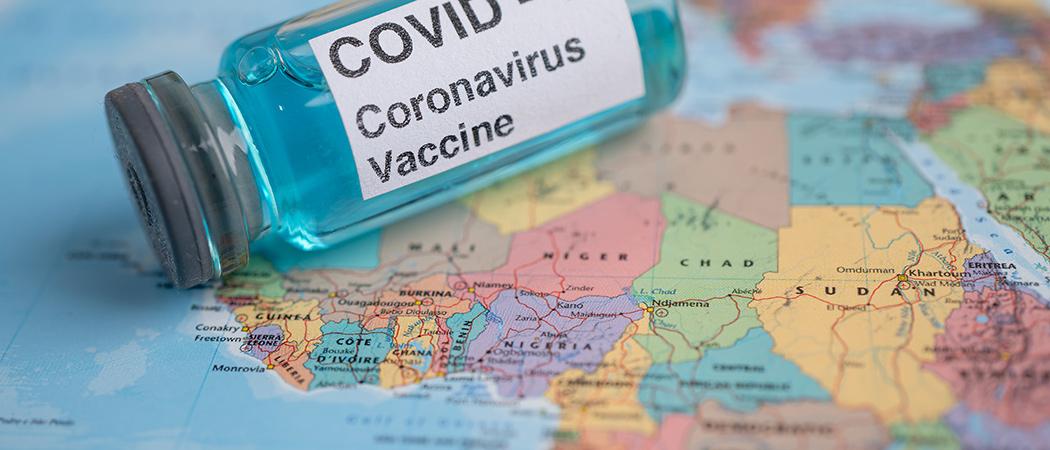 The dispute over COVID-19 vaccine patents continues to overshadow the EU's efforts to broker closer research links with Africa, with campaigners for health equity arguing Brussels is stymying Africa's attempt to build its own independent manufacturing capacity.
At the EU-Africa summit in Brussels last week, South African president Cyril Ramaphosa demanded that the EU stop blocking a proposed waiver on vaccine patents, so that African researchers will have the legal certainty to develop home-grown versions of COVID-19 vaccines.
In response, Commission president Ursula von der Leyen said she supported African "strategic sovereignty" for vaccines, and reaffirmed €40 million of support for the World Health Organisation (WHO) backed technology transfer hub in Cape Town run by Afrigen Biologics and Vaccines. 
The hub is intended to enable Africa as a whole to develop the expertise needed to produce is own mRNA vaccines. Last week WHO announced it will support five manufacturers from Egypt, Kenya, Nigeria, Senegal and Tunisia in accessing the technology and training needed to produce mRNA vaccines from the hub.
This followed on from the announcement earlier this month that the hub has completed initial process development at a laboratory scale for the production of a copy of Moderna's COVID-19 vaccine, working from published data and without assistance from the company.
That provides a demonstration that Africa has the expertise and capabilities needed to translate intellectual property and to build manufacturing capacity, and pulls the rug from the argument put forward by the EU that the raw patents do not provide the means to manufacture these complex products.  
But Brussels is still not backing a patent waiver proposed by South Africa and India at the World Trade Organisation in October 2020, that would give legal certainty to local manufacturing companies.  
"There's still this kind of standoff," said Nick Dearden, director of Global Justice Now, a UK-based group campaigning for a patent waiver. "The EU, with the UK and Switzerland, are still the major opponents of any kind of a waiver at the WTO."
The pandemic has starkly shown that Africa cannot afford rely on the outside world for vaccines, with moves by the Coalition for Epidemic Preparedness Innovations, the GAVI vaccines alliance, WHO and others in the COVAX initiative, falling well short of delivering sufficient supplies.
In January, COVAX announced it had delivered its billionth dose of vaccine. But two years into the pandemic and 15 months after the first COVID-19 vaccine received regulatory approval, just 11% of Africans are vaccinated, according to WHO. And as von der Leyen noted, just 1% of all vaccines administered in Africa are actually manufactured in the continent.
HIV model
"African Union member states want to be able to produce the vaccines themselves," said Dimitri Eynikel, an EU policy adviser at Médecins Sans Frontières (MSF).
Campaigners point to the story of HIV treatment, with anti-retroviral drugs initially unaffordable for many countries. The issue was addressed by patent holders licensing technology to local generics manufacturers and agreeing to equitable pricing in low and middle income countries.
Now over 20 million people are receiving treatment, but not before millions died because of the initial high prices, according to the People's Vaccine, an umbrella body including Amnesty International and Oxfam that is also pushing for a waiver.
The WHO-backed tech transfer hub is seen as a way to kick-start African vaccine self-sufficiency.
While the hub does get funding from the EU, companies like Moderna and BioNTech have not assisted it in efforts to copy existing vaccines.
"It was not technology that was shared with Africa, it was African scientists that re-engineered the vaccine," said Eynikel.
In 2020, Moderna said it would not enforce its vaccine patents "during the pandemic period." But for MSF, this doesn't go far enough, because it creates uncertainty over when this grace period will end. Moderna's mRNA patents are registered in South Africa, creating risks that organisations working with the hub will become embroiled in legal disputes.
Patents are not enforceable in research, which means that currently the hub's lab-scale efforts are legal, said Eynikel. "The difficulty comes at the moment when you start to produce [vaccines at scale]," he said.
BioNTech, the German company that co-developed its mRNA COVID-19 vaccine in collaboration with US pharma Pfizer, has not contributed to the hub, instead opting to set up mobile production units in shipping containers that will be operated initially by its own staff.
These BioNTainers will arrive in Senegal, Rwanda and possibly South Africa in the second half of the year. They will take about a year to get up and running and should then be able to produce about 50 million doses of COVID-19 vaccine a year.
Speaking at the launch of the BioNTainer concept, the day before the Africa-EU summit, von der Leyen said vaccines produced in them will be sold at not-for-profit prices, exclusively to African countries. "They will be made in Africa, for Africa, with world-class technology," she said.
In January the European Investment Bank agreed a €100 million debt financing agreement with BioNTech to support expansion of COVID-19 vaccine manufacturing in Germany and elsewhere.
It planned that the containers will also be used for the local manufacture other mRNA vaccines, including for malaria and tuberculosis that BioNTech has in development.
The company said it will train local staff to run these facilities, but critics say the container system will allow BioNTech to maintain control of its intellectual property, rather than genuinely transferring knowhow to Africa.
"They are quite happy to expand production to the African continent, so long as it's on their terms," said Dearden.
Moderna too, is building its own manufacturing facility in Africa, rather than licensing its technology to local manufacturers. Last October the company announced it would invest $500 million to set up the facility with capacity to produce 500 million doses per annum. The site is yet to be announced.
MSF says it has identified more than 100 manufacturers across Asia, Africa and Latin America which could make mRNA vaccines, but have not been granted licenses by patent owners.
"They are ready, if you cooperate with them, share the technology, and give them the legal right to produce," said Eynikel.
Despite their differences over vaccines, the EU and African Union did ink a number of research or innovation related deals during the conference, which is the sixth such summit of its kind.
A new EU-AU Innovation Agenda proposes deepening ties in a range of areas, including joint master and doctoral degrees between African Union and EU universities, and transferring renewable energy techology to rural areas.