Kelvin Droegemeier, appointed to the White House this year after a long delay, hails Trump administration's 'tremendous progress' on science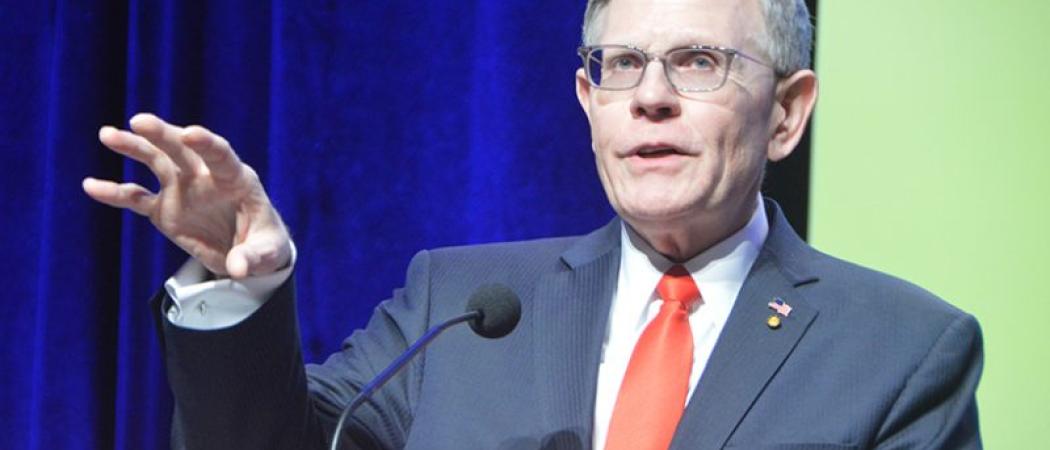 Keeping the US in a position of global science and technological leadership has the "unwavering focus" of the Trump administration, according to the president's chief science adviser Kelvin Droegemeier.
In a statement on Wednesday, Droegemeier hailed the "tremendous progress" made in science under Trump, citing as examples the president's pledge to return astronauts to the moon in the next five years, his American Artificial Intelligence Initiative and the national strategy on science, technology, engineering and mathematics education.
Trump, who went longer without a science adviser than any first-term president since at least the 1950s, has been roundly criticised for his various denials of science, including the claim that climate change is a Chinese hoax and wind turbine noise causes cancer.
In his statement, Droegemeier, a meteorologist appointed to run the White House Office of Science and Technology Policy in January, nearly two years after Trump took office, says that Trump's vision for retaining US global research leadership will require "removing obstacles to achieve our full potential".
This includes eliminating "unnecessary administrative burdens that preoccupy our researchers with pushing paper rather than making new discoveries," Droegemeier says. "We must streamline ways to bring those discoveries from the lab into the marketplace."
Droegemeier also says that Trump "recognises the importance of striking the balance of an open research environment and safeguarding American assets and intellectual property."
US officials have recently stepped up warnings of foreign exploitation of US-funded research, particularly from the Chinese, and are reportedly carrying out dozens of investigations nationwide to assess industrial espionage threats in universities and research centres.
"We must always understand the real security concerns that arise when our resources fall into the hands of those attempting to do us harm," Droegemeier said.