Policy makers and innovation experts don't know how labour markets will be affected by the digitisation of production and manufacturing, but predict new job-intensive sectors will emerge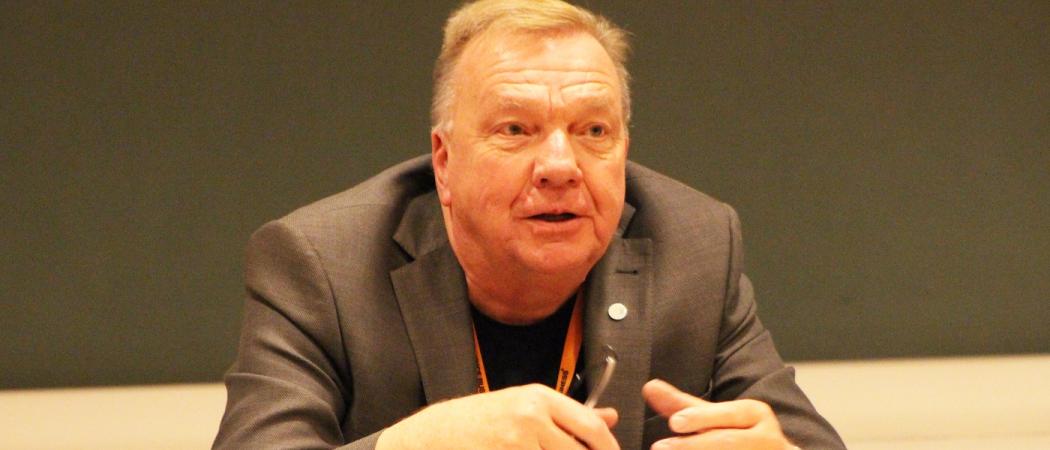 Europe has yet to figure out how its labour markets will be shaped by the next industrial revolution, as the advent of machine learning, robotics and artificial intelligence makes production processes increasingly independent from human input, according to innovation experts at a Science|Business conference in Brussels this Tuesday.
In addition to manufacturing industries, automation will also reach services-based sectors such as banking and insurances. But as things stand, "No one really thinks about what we are moving into from a labour market perspective," Anders Flodström, education director at the European Institute of Innovation and Technology's EIT Digital programme told delegates.
These changes "will shake up the labour market," said Flodström. But the question of what the precise effects of a digital-powered industrial revolution on the labour market will be remains unanswered. Policy makers are left wondering whether this revolution will take jobs away and whether those jobs can be replaced in emerging industries. "That's why people are so worried about what is going to happen with production," Flodström said.
McKinsey, the global consultancy firm estimates about half the jobs around the world could be automated. But the World Economic Forum has a more optimistic outlook, saying that 96 per cent of all workers whose jobs are threatened by automation and industrial shifts could find similar or better jobs with adequate training.
Even more traditional industries, such as agriculture, are about to be disrupted by digital technologies. Carlos Härtel, chair of the supervisory board of GE Power, said agriculture is the economic sector with one of the fastest uptakes of digital technologies. Farmers now need people with advanced skills in the programming and use of self-driving tractors and drones. "Farming is not a thing of the past," he said.
Härtel's home country, Germany, is dependent on industrial production and politicians in Berlin are already preoccupied with the effects of the accelerated uptake of automation. "There's huge concern that in the transition to a different [production] paradigm those jobs don't get lost," he said.
However, policy makers in Brussels have previously dismissed the idea that automation will displace manufacturing jobs. Andrus Ansip, EU vice president for digital policy, said automation will not cause "mass unemployment", provided companies are be able to hire people with more specialised skills, who will be able to work the digital factories of the future.  
Predicting the future
Indeed, the digital revolution could promote the emergence of new sectors of the economy, with the potential to disrupt markets and generate new types of jobs. But that does not mean that all current jobs can easily be replaced with new ones.
Gian-Luca Bona, CEO of the Swiss Federal Laboratories for Materials Science and Technology (Empa), is confident advances in new materials, combined with the latest digital technologies will drive the creation of new industries. "That's what I think it will happen," he said.
Switzerland is building more experience in combining new materials with digital technologies. For example, Empa researchers have found a way to use cellulose obtained from wood to produce implants to repair damaged cartilage using 3D printing. This is just one example of how technological advances can could generate new, highly specialised jobs for people with knowledge in materials, advanced manufacturing, software development and design, but also in anatomy, medical science and surgery.
Other experts are ready to bet on other disruptive technologies that could generate job-intensive industries. "I have a crystal ball," said Flodström.  He predicts that in less than 20 years proteins will be produced from other sources than animal farming. Fresh water production will be another job-intensive industry, Flodström said. "We will see an enormous production of fresh water which will require enormous energy resources."
But, in addition to maintaining a technological edge, Europe will also have to help companies to adapt to disruptive trends more quickly.
"I see a huge advantage for Europe," said Bona. "But we have to move and be agile because we can be easily overtaken by others."