Institutions from 22 countries demand clarification on whether and how UK will be able to participate in future EU research projects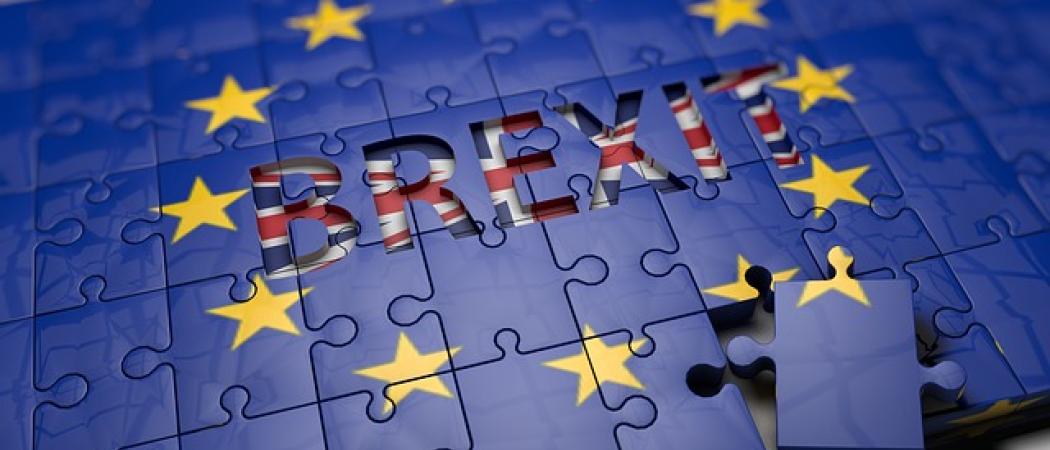 Leaders of universities from 22 countries across Europe have warned that uncertainty about the UK's future involvement in European programmes after 2019 is causing problems now, and demand speedier progress in Brexit talks.
A joint statement from representative organisations of universities and national rectors' conferences calls for more urgency on Brexit negotiations, with less than a year and a half left until the UK leaves the EU.
The group also seeks "clarification" on arrangements for UK-based researchers in Horizon 2020 and the Erasmus+ student exchange programme after March 2019.
"We are now entering the period in which universities need to be finalising their research, collaboration and student exchange programmes for 2019. There is an urgent need for clarity on the UK's participation in Horizon 2020 beyond Brexit," said Janet Beer, President of Universities UK and vice-chancellor of Liverpool University.
Research is due to be discussed in the second phase of Brexit negotiations dealing with the UK's future relationship with the EU, but the first phase of the talks, focusing on divorce issues such as cross-border citizens' rights, and whether there needs to be a border between Northern Ireland and Ireland, has yet to be concluded.
The UK government has said it is willing to pay to access future EU research programmes, but a meeting of member states in Brussels last week concluded that not enough progress had been made to start this phase of talks.
"The delay in the negotiations extends the uncertainties that the higher education sector is facing," the statement says.
Mari Sundli Tveit, President of the Norwegian Association of Higher Education Institutions, and one of the letter signatories, says, "We already get reports that the uncertainty related to Brexit is affecting consortium development."
Students in limbo
Students arriving on campus this autumn and planning a period abroad as part of their studies need clarity on whether they can participate in the EU's Erasmus+ programme from 2019 onwards, the statement says.
"Universities must know which, if any, measures they need to undertake in the future to enable their students to thrive and their researchers to continue their innovative research. We urge you to address these pressing issues," it reads.
EU Research Commissioner Carlos Moedas, in a speech last week, told UK researchers, "while you remain part of the European Union, the Horizon 2020 programme is fully open to you. Please keep taking part. Keep collaborating with your European partners. Keep welcoming researchers from other EU countries into your universities and research teams."
He added that UK opinions are also welcome on what the next EU research programme should look like, even though its start would be two years after Brexit.
The UK Department for Business, Energy and Industrial Strategy also issued a statement reiterating that the UK has pledged to pay British grantees directly after March 2019, so that Brexit does not interrupt their projects. 
Signatories:
Rolf Tarrach, President, European Universities Association

Janet Beer, President, Universities UK

Jan Szmidt, President, Conference of Rectors of Academic Schools in Poland

Helen Dannetun, Chair of the Board, Association of Swedish Higher Education

Pieter Duisenberg, President, Association of Universities in the Netherlands

Herman Van Goethem, President, Flemish Interuniversity Council

József Bódis, President, Hungarian Rectors' Conference

Tiit Land, President, Universities Estonia

Arvids Barsevskis, Chairman, Council of Rectors of Latvia

Michael O. Hengartner, President, swissuniversities

Rudolf Kropil, President, Slovak Rectors´ Conference

António M. Cunha, President, Portuguese National Conference of Rectors

Dragan Marušič , President, Slovenian Rectors' Conference

Jon Atli Benediktsson, President, National Rectors Conference in Iceland

Jouko Niinimäki, President, Universities Finland

Tomas Zima, President, Czech Rectors' Conference

Mari Sundli Tveit, President, Norwegian Association of Higher Education Institutions

Anders Bjarklev, Chairman, Universities Denmark

Oliver Vitouch, President, Universities Austria

Roberto Fernández, President, Conference of the Rectors of Spanish Universities

Alfred J. Vella, Rector, University of Malta

Vladimir Bumbasirevic, President, Conference of the Universities of Serbia