Almost no one in the UK is willing to defend the Chinese culture and language centres, and the government wants to close them. But universities fear this could set a troubling precedent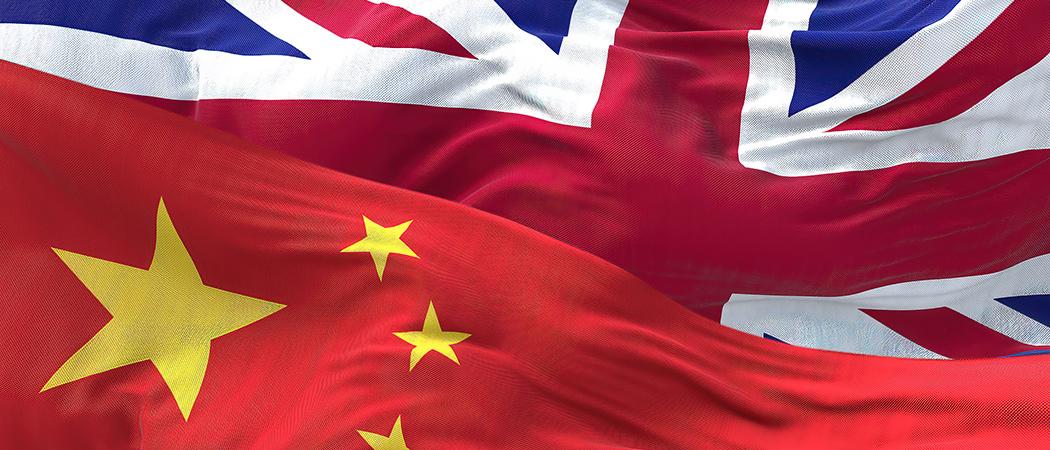 The UK government is set on shutting down Confucius Institutes on 30 university campuses across the country, but legal roadblocks, opposition in Scotland, financial shortfalls, and wider threats to university-China ties stand in the way.
The institutes are funded by the Chinese government to promote its language and culture, but are increasingly seen as Trojan horses for spreading Communist Party influence and monitoring Chinese students studying abroad.
Sweden closed the last of its institutes in 2020, and the number has been dwindling in the US due to a federal squeeze. Pressure has also been building elsewhere in Europe, including in Germany, where the former research minister last year said the country had given them "too much space"
But if the UK does press ahead with its plans to close down the institutes it will mark one of the most dramatic moves against them yet.
Last week UK security minister Tom Tugendhat told MPs that Confucius Institutes "pose a threat to civil liberties in many universities in the UK" and that the new prime minister, Rishi Sunak, "will be looking to close them."
Sunak promised to close the institutes in July when trying to prove his anti-China credentials during a Conservative Party leadership election against Liz Truss.
He lost that election, but was crowned leader by MPs in October after Truss's premiership imploded after just 44 days. Although Sunak appears to have paid the institutes zero attention before the July contest, it looks like he is sticking to his pledge to shut them down.
Even critics of Confucius Institutes are frustrated at how they have become a political football - a way of looking tough on China with little nuance in debate. "You kind of want to tear your hair out," said Eva Pils, a China human rights scholar at King's College London.
Since 2020, MPs from across the political spectrum have increasingly raised concerns about the institutes in parliament.
Against this cross-party consensus, UK universities are staying quiet, neither defending Confucius Institutes, nor proactively closing them down.
Science|Business contacted six universities with Confucius Institutes, in Leeds, Coleraine, Manchester, Glasgow, Aberdeen and the London School of Economics, but not a single one responded.
Universities are wary of sticking their necks out and closing their own institutes, because it might jeopardise broader research collaboration and student flows from China, said one university representative, speaking anonymously.
"There is a genuine concern from universities about how unilateral action by an individual university might impact on their bilateral relationship," he said. Instead, they are watching and waiting for the government to act, he said.
State overreach
But relying on the UK government to shut down the institutes comes with its own problems. They would be terminated through Higher Education (Freedom of Speech) Bill, a controversial piece of legislation currently going through parliament.
It's been largely billed by government ministers as a way to stop supposed woke cancel culture hushing up right wing voices on campus.
But it also contains powers for the government to terminate language or cultural programmes at universities if these were deemed to threaten freedom of speech and academic freedom, and that would include Confucius Institutes.
Universities are concerned that shutting down Confucius Institutes sets a precedent that government can simply terminate any university partnerships it doesn't like.
"The very measure that is […] supposedly intended to protect academic freedom and freedom of speech, could actually, I fear, result in a chilling effect," said Pils.
Christopher Hughes, emeritus professor of international relations at the London School of Economics, who has long written about the institutes, thinks universities have squandered their own autonomy by failing to deal with the problems sooner. "We have scored the biggest own goal," he said.
Scottish dissent
Higher education in the UK is federalised, meaning Scotland has its own system. As the legislation would only cover England, it's unclear how the UK government would shut down the five Confucius Institutes in Scotland, and Scottish universities have voiced rare public unease about terminating them.
In September, George Boyne, principal of the University of Aberdeen, told members of the Scottish parliament that he had never experienced "even a hint of an attempt to influence university policy" from the institutes.
After the UK government announced last week it would shut them down, the umbrella body Universities Scotland said it was "urgently" seeking talks with London to "understand the intent and the rationale" of the move.
Language provision
Universities also worry privately that removing the institutes would deprive the UK of a big source of Chinese language learning. "There is very little to no other provision of Mandarin language training going on in schools, other than what's delivered through Confucius Institutes," said the anonymous university representative.
According to the China Research Group, which was set up by Conservative MPs including Tugendhat, all UK government spending on Mandarin language teaching in schools - with at least £27 million allocated from 2015 to 2024, is channelled through university-based Confucius Institutes.
But sceptics have questioned the quality of the institutes' teaching. "The teachers themselves are often just master's students from China," said Hughes. If the UK government wants good Chinese language training, it could simply fund it itself, he said.
Universities have failed to properly assess the level of language learning at the institutes, he said. None of the universities asked by Science|Business provided any evidence of quality assessment.
Under fire
Confucius Institutes are under fire in the UK for much the same reasons as elsewhere. Critics worry that by siting them on campuses, they gain undue influence over what is said about China in universities. Chinese government vetting of teachers also means that language students will not hear anything critical about the Chinese Communist Party, critics contend. Pils calls this problem "outsourcing discrimination."
A series of reports from Conservative Party groups in recent years has built a case against the institutes in the UK. Last month, the right-leaning Henry Jackson Society published another such report, which estimated that institutes in the UK had received at least £46 million from Chinese sources, chiefly the Chinese government.
It also found multiple examples of institutes straying away from uncontroversial language teaching, and venturing instead into offering seminars and events on "China's history, economy, politics and philosophy". But "scarcely any" were about sensitive topics, such as Tibet, Taiwan or the Tiananmen Square protests, the report noted.
One of the few voices left willing to defend Confucius Institutes publicly is the Chinese government itself.
"A handful of people in the UK are slandering and smearing Confucius Institutes out of ideological bias and political self-interest and attempt to damage normal cultural and educational exchanges and cooperation between China and the UK," a press officer at the Chinese Embassy in the UK told Science|Business. Confucius Institutes, "follow the rules of the institutions where they reside, strictly abide by local laws and regulations, and respect the customs of host countries."
Wider problems
Even though she's a longstanding critic of the institutes, Pils is doubtful that it makes sense to shut them by government decree.
"I don't really think that merely shutting down Confucius Institutes is actually going to do anything very significant to address the wider problem," she said. "It's much wider, it's not just China. It's not just Confucius Institutes. And government should not be given such wide discretion to terminate university partnerships."
One problem is that there are many other channels of potential Chinese Communist Party influence. The party has sought to exert influence through Chinese student groups, Pils said.
And deprived of state funds, UK universities have turned to international students and global research partnerships to plug the gap, and this leaves them vulnerable to pressure from autocracies that send students in large numbers like China, she said.
This has arguably had a chilling effect on teaching. A study from 2020 found that 41% of China specialists at UK universities self-censored when teaching students from "autocratic states".
"Universities have become financially dependent on China," said Pils. This will not be solved by shutting down Confucius Institutes.