EU research programmes must remain open to non-member countries, groups say in joint appeal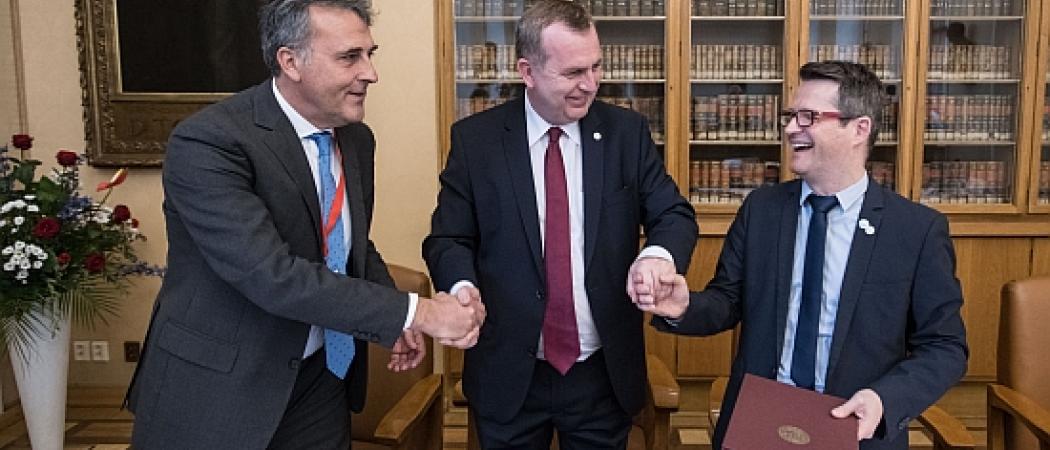 The rector of Charles University in Prague has joined with four university lobby groups in issuing a statement rejecting a 'Europe first' proposal to make it harder for scientists in third countries to access EU research funding.
In the statement, the groups express concern "regarding recent political developments and discussions," saying "A 'Europe first' approach is genuinely undesirable," and calling on decision makers, "to continue to allow and even further develop education and research agreements with non-EU countries."
Signatories include Ludovic Thilly, chair of the Coimbra Group of 39 universities, Kurt Deketelaere, secretary general of the League of European Research Universities, and Tomáš Zima, rector of Charles University.
The signatories are reacting to arguments made by Dan Nica MEP, one of the two rapporteurs on the 2021-2027 Horizon Europe research proposal. "We don't have enough money to send around the world," Nica told the Parliament recently.  
Currently EU research programmes are open to third countries that pay an entry fee.
The universities' intervention raises the stakes for the European Parliament, where MEPs are locked in talks to agree a common position before a key vote at the end of November.
In a report in July, Nica said the EU should, "Give priority to excellent projects that plan to first commercialise their research and innovation results across the Union." Proposals that foresee first exploitation in Europe should get a higher grade in evaluations. Nica also wants to see reciprocal access for EU organisations to the research programmes of foreign countries.
The MEP's views have caused tremors. UK science minister, Sam Gyimah, came to Brussels to meet Nica and outline concerns about a strongly EU-focused programme. The UK wants access to Horizon Europe as an associate country after Brexit next March, and is worried about amendments put forward by the Parliament.
Nica's 'Europe first' proposal has also attracted criticism from colleagues. Hans-Olaf Henkel, German MEP and vice-chair of the Parliament's Committee on Industry, Research and Energy, hit out at the "ridiculous" proposal, calling it, "a masochist approach to research policies."
"We need a more global view of R&D in the EU, and not to ape the self-destructive approach of Donald Trump. We need Indians, Chinese, Africans, and Americans, as much as we need Europeans," Henkel said.