Government-commissioned report sketches possible strategies to contain Brexit fallout and maintain UK's science powerhouse status. Researchers, in denial, don't want to contemplate them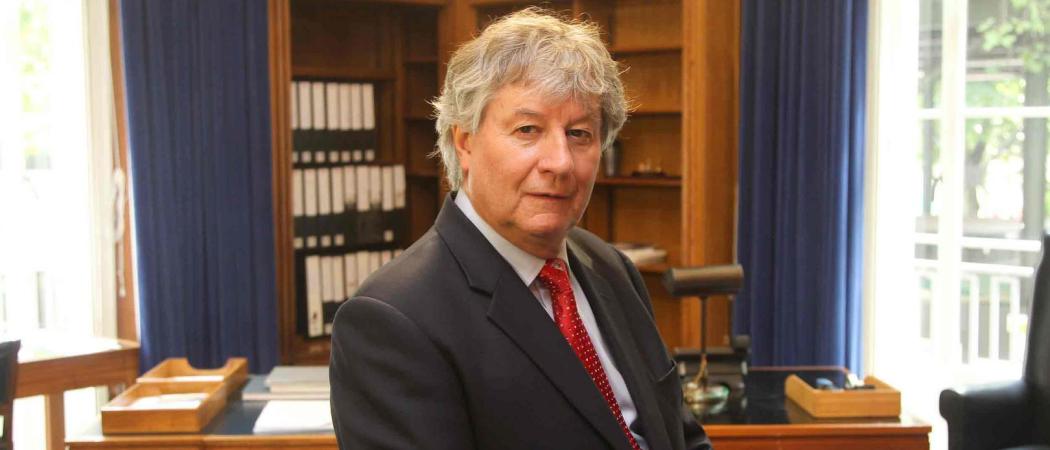 The UK government needs to find "substantial additional funding" for basic research if the country cannot access the EU's Horizon Europe research programme from 2021, according to a new report.
The government would have no choice but to replicate the European Research Council (ERC), the report by Adrian Smith, director of the Alan Turing Institute and Graeme Reid, professor of science and research policy at University College London, says.
Options for imitating the prestigious EU funding body range from creating a new, stand-alone public body; allocating the funding across the existing nine research councils housed within UK Research and Innovation (UKRI); creating a new funding stream at UKRI; or creating a new, independent council within UKRI.
"If the UK does not associate with Horizon Europe then we see powerful arguments for additional UK public investment – redirecting funds that previously went to the EU – on wider forms of international collaboration," the report says.
Smith has previously said any UK-led replacement for the ERC would have to be "bigger and brighter and pay better" than the ERC. "You need to go out trumpets blaring and guns blazing with a new vision for life after the EU. If you don't make some very serious statements on science, there is going to be a big danger," he said.
The report also calls for a programme of fellowships offering large awards over long periods for exceptional researchers. These would be overseen by a "prestigious international faculty of peer reviewers", recruited through national academies in several countries.
In addition, the UK should create two major new funding streams to "capture fast-moving and unexpected opportunities".
These suggestions represent possible alternative scenarios for maintaining the UK's scientific status. "The report isn't necessarily about things we want to do, although you might want to go with some of these ideas regardless of the shape of our future relationship with the EU," Reid told Science|Business.
A recurring theme in discussions Reid and Smith had with researchers was the UK's continued ability to attract and retain the best foreign talent.
Reflecting this, the report calls for a "coherent global talent strategy", combining reforms to immigration policy with a suite of fellowship and postgraduate programmes, to attract and retain the most talented researchers in the UK.
"Overwhelmingly, those consulted wished to see explicit alignment of immigration policy with the needs of the research and innovation community in the UK," the report says.
The report says the government should take "full advantage of Innovate UK's potential to guide and shape" parts of the UK's Shared Prosperity Fund, a new pot to replace EU regional subsidies which are worth some £2 billion annually to the UK. 
"Innovate UK also has the potential to manage distinctive new investment streams, responding to any reduction in support for UK SMEs under Horizon 2020," the report says. 
The UK government wants to fully associate to the €94.1 billion Horizon Europe programme and is prepared to pay its way in. However, a disorderly exit from the EU could severely damage hopes of maintaining a close science relationship with Brussels.
In the event of not being part of Horizon Europe, there should be "an immediate programme to protect and stabilise capabilities" the UK has built up through participation in EU programmes over recent decades, the report says.
Taken together, funding for stabilisation, protection and wider forms of international collaboration would be about the same scale as the UK has received in the past from participation in EU programmes, at around £1.5 billion per year.
Preparing for a 'nuclear winter'
While it makes sense to scope the options for replacing EU research funding, the main task is to secure Horizon Europe association, said Venki Ramakrishnan, president of the Royal Society. "Attempting to replace Horizon Europe with domestic funding streams of similar financial value, will at best leave us standing still, and likely see us take a step backwards – with a significant dent to relationships with our European neighbours, who have been our fastest growing collaborators in recent years," he said.
"As the review identified, the benefits association offers cannot be easily replicated. The sooner we end the uncertainty, which is already harming UK science, the better," said Ramakrishnan.
Similarly, Beth Thompson, head of UK and EU policy at the research charity Wellcome Trust said, "It's sensible to be prepared in case we can't associate. But the review shows how difficult it would be to set up a competitive UK equivalent in time for January 2021."
Others are largely pessimistic about any efforts to safeguard science from Brexit fallout. "This reminds me of the TV show about how to prepare to survive nuclear war," said John Hardy, professor of neuroscience at University College London.
The authors say discussing funding alternatives with scientists was awkward. "Many of those we consulted were strongly committed to the principle of association. Some consultees were apprehensive about even exploring contingencies," says the report.
The report underlines the huge financial boon for the UK of EU research participation.
From 2007-2013, the UK joined in over 10,000 EU projects with over 18,000 participants. In total, it secured around €7 billion in funding, or 15 per cent of total.
The UK had the second greatest share of participations and of EU funding, after Germany.
In the latest programme, Horizon 2020, the UK has secured around €5.9 billion in funding, second only to Germany. As of June, the UK had around 13,000 participants in Horizon 2020 projects, again the second highest number.