Peer review and evaluations 'should have no place within a UK DARPA', report says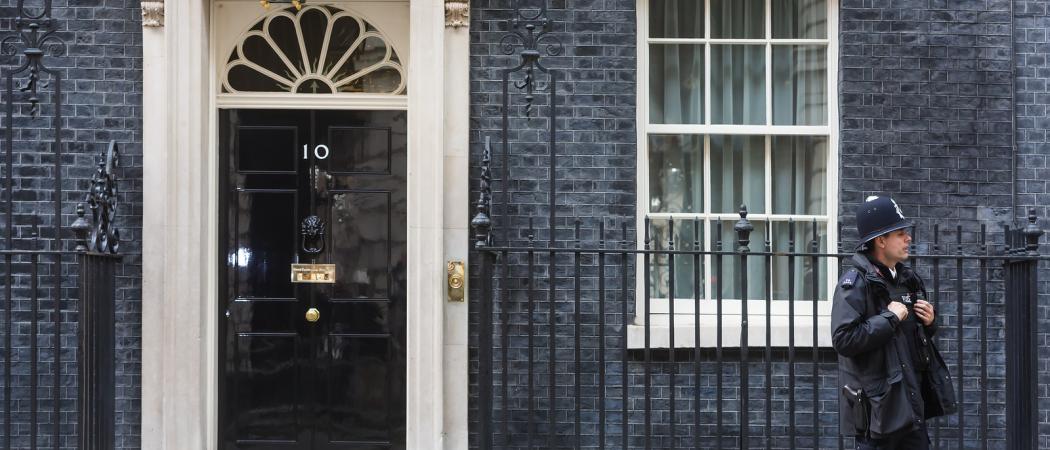 A UK version of the US Defence Advanced Research Projects Agency (DARPA) should "tear up" the usual requirements for competitive grant funding, including bidding rounds, peer review and evaluations, according to a new report.
The study published this week by the think tank Policy Exchange, is a collection of essays from figures including ex-science ministers Jo Johnson and David Willetts, and administrators and academics, on how a UK DARPA-style body should be shaped.
"Ministers must tear up the rule book of research funding bureaucracy and recognise that the majority of projects in a UK DARPA will not achieve their objectives, but that those that do will be will be transformational," the report says.
The new body, independent of the existing technology commercialisation agency, Innovate UK, was proposed in October. The ruling Conservative party's election manifesto promised £800 million over five years for the 'British Advanced Research Projects Agency' (BARPA). The proposal is thought to originate with prime minister Boris Johnson's chief strategist, Dominic Cummings.
The report says any UK agency based on the feted US research funding body - which claims credit for technologies including the global positioning system and the internet - should not focus on theoretical fundamental research, nor should it be carrying out near-to-market innovation to deliver "incremental improvements" in existing products.
Instead, it should aim to develop advanced technology, bringing ideas from university labs to the prototype stage – on a 10-15 year timeline.
The agency "should be judged on the impact of its successes, not the proportion of its projects that fail". It should "be ruthless" in cutting off funds for failing projects. According to one estimate, up to 85 per cent of DARPA projects fail to fully achieve their objectives.
The government will need to pay to attract "highly talented individuals at the forefront of their field" to run it, and give them broad discretion to fund the best research as they see fit, the report says.
The UK BARPA should be given a small number of missions, ideally between two and four, each addressing a major societal challenge or scientific area. These missions should be decided by the science minister, and reviewed every five years.
The contributors could not agree on whether BARPA should sit within UK Research and Innovation (UKRI), or be an independent agency. UKRI is the umbrella body that oversees the UK research councils and Innovate UK, managing the distribution of over £6 billion of research funding annually.
The US DARPA focuses on advanced technologies for national defence. A similar model, called ARPA-E, funds advanced technologies for energy. They have no laboratories, test ranges, or long-term career employees, but have resources to tap into university, industry and government research institutes, to pull together teams to complete specific projects.
Each has some 100 programme managers and around 220 professional staff who typically serve for three-five years before returning to their parent academic, research organisations, or companies.
Finalising the proposal
Whether the UK government will follow through on its proposal is unclear, since there was no specific mention of BARPA in Boris Johnson's legislative agenda issued in December. However, there was a more general commitment to "back [...] a new approach to funding high-risk, high-payoff research in emerging fields of research and technology," with the government saying it will work with industry and academics "to finalise the proposal."
The report says the Conservative government should not underestimate the difficulty of replicating DARPA, noting other, "efforts to create DARPA analogues are, thus far, unblemished by success."
A key challenge in creating a UK version is the "lack of a committed customer" to help determine projects and "provide the necessary commercial pull-through".
DARPA has the Department of Defense as its primary customer, and every project has a clear end-use application that the programme manager is targeting that is directly relevant to military needs.
In a UK agency focused on civilian objectives, there would be "no equivalent customer", the report says.
Another challenge is raising cross party support. One of the strengths of DARPA, the report says, is that it "has been largely insulated from short-term party political pressures".
Without broad backing the report says the DARPA proposal could become "yet another short-lived initiative in what has been, throughout the post-war period, a somewhat erratic government approach to science to science and innovation policy".