Amanda Solloway MP is promoted from the backbenches, but post is downgraded to lower rank, with responsibility for universities split off to a different portfolio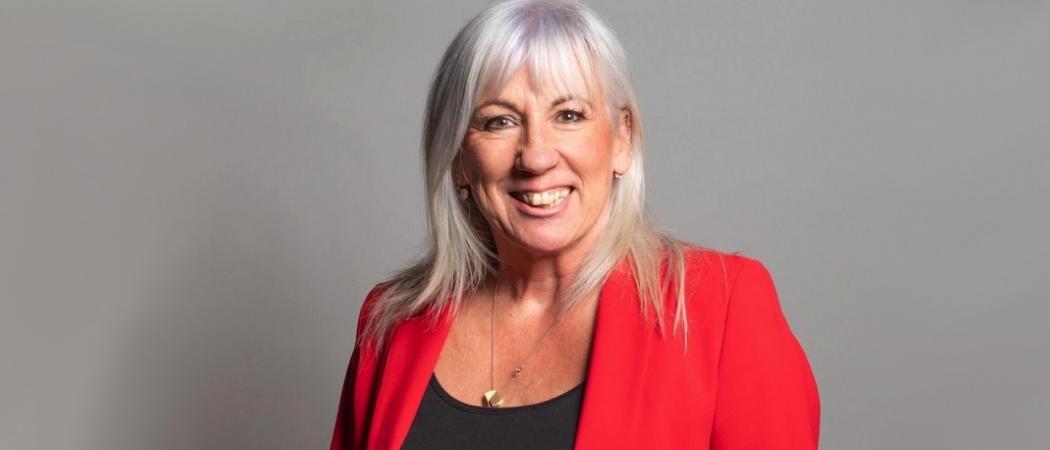 The UK government on Wednesday finally confirmed that backbencher Amanda Solloway is to be the country's new science minister, but with reduced responsibilities, after oversight of universities was split from the brief.
The downgrading of the post following a government reshuffle last week, is the first time responsibility for universities and science has been held separately since 2008-10, when there were separate ministers, but they both sat in Department of Business, Innovation and Skills. The new minister for universities, Michelle Donelan, will be based in the Department of Education.
In a government that continually stresses its commitment to research and innovation, Solloway's ranking of under-secretary sees science slip down a rung. Her predecessor Chris Skidmore held the more senior minister of state title.
Reacting to the appointment John Womersley, director general of European Spallation Source, said, "I do hope that the kind-of, sort-of, not-quite announcement of Amanda Solloway's appointment as Science Minister is just a communications misstep, and doesn't indicate that she's kind-of, sort-of, not-quite empowered in the post.  The role of science minister is too important, and too critical right now, for this to be anything other than an important, visible, decision making role."
Martin Rees, the Astronomer Royal, and fellow of Trinity College Cambridge, was even more withering. "This is the fourth change in the holder of this post in little over a year. Let's hope that Amanda Solloway stays long enough to get up-to-speed on a challenging and diverse brief," Rees said.
Although more emollient, Robert Lechler, president of the Academy of Medical Sciences, called on Solloway to, "Take the time to engage with and understand the needs of the sector," and to work closely with Donelan, "to understand how the UK's strength in science is totally entwined with our world-leading universities."
Solloway now needs to work on delivering the government's commitment to supporting science, research and innovation, in particular its pledge to double R&D funding to 2.4 per cent of GDP, Lechler said. He added, "There is still some uncertainty ahead, not least our relationship with the EU's next research programme, Horizon Europe, something that the sector is almost unanimously in support of participating in."
Anne Glover, president of Scotland's national academy, the Royal Society of Edinburgh, and a former chief scientific adviser at the European Commission agreed, saying Solloway has a "crucial role" in shaping the UK's future relationship with the EU and international partners in key areas including research, innovation and migration. "Securing direct and full UK participation in Horizon Europe should be a key priority alongside building wider international collaborations," Glover said.
Similarly,  Daniel Rathbone, assistant director at the Campaign for Science and Engineering said, "It will be crucial to ensure the political interface between academic and industrial research remains strong and that impacts on the whole science economy are considered in university decisions, such as teaching and research funding."
Researchers were this week left waiting impatiently for the government to confirm departmental responsibilities for Solloway, whose background is in retail and human resource management. She was re-elected as MP for Derby in December 2019, having previously served in parliament from 2015 to 2017.
"The fact that we [were] still waiting to hear for sure what the arrangements are [for science] doesn't look good for a government that is supposedly putting so much emphasis on science-based innovation as the way of revitalising and rebalancing the economy," said Kieron Flanagan, senior lecturer in science and technology policy at Manchester University.
It's "a great shame" that responsibility for universities was decoupled from science, said Julian Huppert, Cambridge University lecturer in physics and former MP. "At a time when the university sector is quite rightly nervous about the effects of Brexit on students and research funding alike, this simply increases the worries and concerns," Huppert said.
Yet it was "only a matter of time" before the portfolio was split, argued Flanagan. "It could be argued that splitting the portfolio is good for the science brief. By its nature higher education is intrinsically political and probably absorbed most of the bandwidth of the incumbent, leaving little left over for science," he said.
However, with a government review of university tuition fees up in the air, "any change in teaching funding will have direct effects on research, given that the former subsidises the latter," Flanagan said.
The structure of the ministerial team matters less than the quality of the individual ministers, said Graeme Reid, chair of science and research policy at University College London. "Various structures have operated successfully in the past, including science being run from the Cabinet Office," he said.