With 78 days to go until Brexit, working out what to do about existing grants if the UK crashes out with no deal is hampered because Brussels won't discuss contingency measures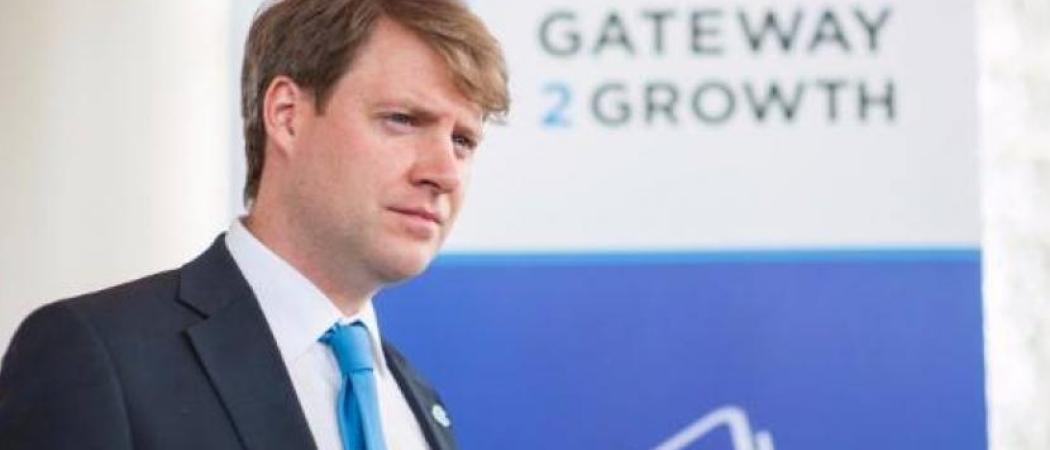 Brussels is refusing to spell out contingency plans for research projects worth millions of euros in the event of a no-deal Brexit, according to UK science minister Chris Skidmore. The UK has tried but failed to hold formal discussions with the European Commission on how it would handle grant payments for contracts involving UK academics and companies, if the country leaves the EU without a negotiated exit, he told a house of lords committee on Wednesday.
With 78 days left before the UK is due to leave the EU, it is in a Catch-22 situation. "[We are] unable to have the full discussion until we have the vote and know if there's a deal or no deal," said Skidmore.
MPs are due to vote on prime minister Theresa May's Brexit deal, setting out the terms of the UK's exit and the outline of future relations with the EU, on January 15.
"Until [after] we have the vote on the withdrawal agreement next week, the Commission is not engaging in any negotiation. All existing conversations are focused on delivering the deal," Skidmore said. 
But despite the Commission's bureaucratic brick wall, Skidmore said he has had "positive conversations" with EU research commissioner Carlos Moedas on Horizon 2020, and with EU education commissioner Tibor Navracsics on the Erasmus+ student exchange programme. "It's important we have the channels ready to go," he said.
May faces a major battle to secure politicians' backing for her deal. Losing the vote would deepen the uncertainty Brexit and open the way for a myriad of outcomes, ranging from a disorderly departure on 29 March, to another referendum.
Universities and companies in research-driven industries like tech, aerospace and pharmaceuticals, are worried about losing access to EU research funding. They have established Brexit mitigation groups, amid signs that the UK might already be missing out on EU research funds.
Researchers have complained that many practical details remain unpredictable and up in the air, including what would happen to UK research staff on temporary postings elsewhere in the EU if there is no deal, and how a promised government scheme to underwrite existing EU grants involving UK researchers would work in practice.
The government has said that if it cannot strike a deal with Brussels, it will underwrite Horizon 2020 funding for all existing and future successful UK bids. The guarantee would cover the lifetime of projects, even if they last beyond 2020.
UK government officials say they have tried to get EU officials to engage on how the guarantee would be administered, but have found a closed door each time.
In response, an EU official said no deal planning is a question primarily for the UK. "We will not be negotiating a no-deal scenario. The withdrawal agreement outlines our agreement reached at negotiator level on the financial settlement, which would ensure that the UK honours all is commitments under the current [multi-annual financial framework], including Horizon 2020."
On the UK side, the government is collecting details for all current EU research projects involving UK-based participants. Recipients of Horizon 2020 funding are being asked to provide data to the public funding body, UK Research and Innovation.
But according to Skidmore, the government has not yet collected all the relevant data. "We do not know everyone who is participating in Horizon 2020," he said.
It is unclear if Brussels is making any emergency plans for research contracts. Certainly, according to one source, there is no evidence of the mass recruitment in the Commission that would be needed to administer break-clauses for around 6,000 projects involving some 11,000 UK participants.
I won't let this slip
As Brexit day approaches, the UK government says it will increase its guidance to universities and research institutes.
"We need to make sure that, if we are being affected by no-deal Brexit, we have contingency measures in place. I'm determined that I'm not going to be the minister to let this slip," Skidmore said. "While we can't engage with the Commission now because of their specific edict, I want to already begin to work on processes."
Skidmore also said he is "very keen" to attend a meeting of EU research ministers in Bucharest on 3 April, although this will not be possible if the UK has left the EU by then.