Most European countries have restricted academic links to Russia. The US and its Asian allies are yet to follow suit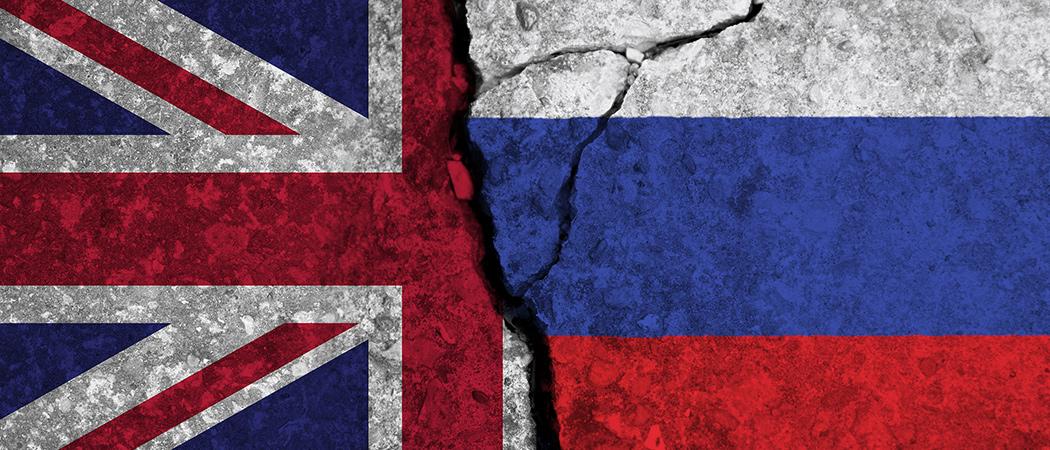 The UK has followed much of the rest of Europe and announced its own scientific sanctions against Russia, leaving the US, which has still not issued any centralised guidance, increasingly isolated in its inaction.
After reviewing its Russian links, the UK has said its research and innovation funding organisations will not start any new projects with Russia. Payments to existing projects "with a Russian dimension" have been paused pending an assessment of which ones "benefit the Russian regime."
"Our aim is to introduce measures that will negatively impact the Russian state, and individuals and organisations with strong links to the Kremlin, but not to sanction individual innocent Russian scientists or innovators with benign research interests," said science minister George Freeman.
The UK's response, which was promised for earlier in the month but has only just been made public, has been far less rapid than that of EU states including Germany, which announced a suspension of all joint research projects during the week of the invasion.
The UK has also sought to be less sweeping in its approach, and is still scrutinising existing research. If an ongoing joint project with an essential Russian partner is judged to be for the public good, does not aid the government, add to Russian military capability or involve a dual use technology, then it can potentially be allowed to continue.
There will be cases, like Artic research, where it makes no sense to end projects immediately, said Vivienne Stern, head of Universities UK International. "Sometimes you can't turn it off overnight," she said. The assessment would be "case by case."
But the UK will not fund any new activity through its research and innovation funding agencies.
As in Germany, individual researchers will not be stopped from speaking to and exchanging data with their Russian counterparts. "We support the government's decision, but we also stand by the principle that individual academic to academic links should not be subject to a blanket ban, not least because many Russian academics have spoken out against Russian aggression, at great personal risk," said Stern.
The UK government's pause of new activity, and review of existing projects, only directly covers research funding bodies, rather than universities.
UK universities are now scrutinising their own private projects or official ties with Russian institutions.  
A spokesman for the Russell Group, which represents 24 of the biggest research universities, said that all of its members were reviewing their links.
"We support measures taken by the government to stop funding for research programmes linked to the Russian state and institutional collaborators, without unfairly penalising individual students and academics, many of whom are equally as appalled by the Kremlin's actions," he said.
Stern said many of the UK universities she had spoken to had suspended their memoranda of understanding with Russian partners, particularly when they were at an institutional level.
Global split
The UK's decision marks a deepening split between Europe on the one hand, and the US and its Asian allies on the other, on the issue of scientific sanctions against Russia.
There is still no word from the White House on a coordinated US approach to research relations with Russia.
That is not to say individual US universities have been unresponsive. The Massachusetts Institute of Technology was one of the first to take action, announcing in the week after the invasion that it was terminating an 11-year partnership with Russia's tech hub, Skolkovo. But as of yet, there is no national strategy.
The same goes for Japan, which has not announced any scientific sanctions against Russia. The science ministries of South Korea and Taiwan have also stayed quiet on cutting research links. This is despite the fact that all three are participating in economic or technological sanctions against Moscow.
In mid-March, Canada announced a similar approach to the UK, restricting Canadian research funders from entering into agreements with Russian institutions, but leaving scientists free to work with Russian academics individually.
Australia's science ministry has not announced a nationwide approach, but the Australian National University suspended all ties with Russian institutions in early March.
On 28 March, Russian foreign minister Sergey Lavrov said that the country was preparing visa restrictions "in response to the unfriendly actions of a number of foreign states".
It is unclear exactly who will be targeted, but Russia's list of "unfriendly" countries includes the US, Canada, EU, UK, Japan, South Korea and Taiwan. Visa restrictions by Russia on these countries could make scientific collaboration more difficult even for countries that have not formally restricted research links.