With military R&D on the rise everywhere, US Office of Naval Research plans more basic research grants and scouting offices around the world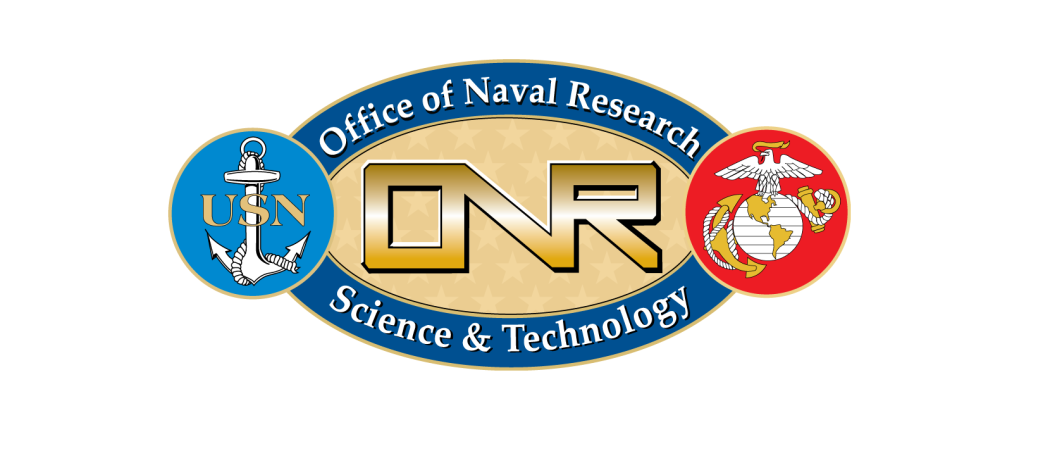 As technology changes and global tensions mount, the US Navy is stepping up efforts to find new defence technologies internationally.
The Office of Naval Research (ONR) is increasing its spending on basic research and technology scouting outside the US. Captain Kevin Quarderer, commanding officer of ONR's global division, says he expects a "substantial" rise in the budget for early-stage, international research grants of perhaps 50 per cent in the year ahead, from $12 million in the year ended 30 September 2017.
ONR Global has added 20 to 30 extra staff in the past few months, and Quarderer told Science|Business he aims to open two more international tech scouting offices, in Hyderabad and Melbourne, adding to the seven offices outside the US currently.
This kind of growth is the latest manifestation of global strife. Military research budgets are rising in London, Paris, Tokyo, Seoul and other capitals. In Brussels, the European Defence Agency (EDA) has launched its own collaborative EU military R&D programme, and the member states are considering a massive budget jump to about €500 million a year for EDA's military R&D.
"There are certainly more threat vectors" today to spur growth in military R&D, Quarderer says.
Following the corporate scene
Another factor driving the increase is a gradual, global shift of cutting edge technology development from public to private sector, as multinationals pump money into artificial intelligence, driverless vehicles, new materials and other emerging technologies. That means the military has to put more effort into tracking, not just university research, but also corporate R&D programmes. That's on top of early-stage grants to researchers at universities in Cambridge, Oxford, Tel Aviv, Buenos Aires, Singapore, Ghana and elsewhere.
The rising trend predates the Trump Administration. But the extra push this year occurs as some US civilian research gets the axe. Last month, the US National Science Foundation recalled to Washington its top international liaison officials, citing staff shortfalls.  
Quarderer has supervised the growth of the navy's global tech scouting for more than four years, but ONR has operated internationally since 1946, when it opened an office in the London suburb of Ruislip. Today, that office is on the edge of a nondescript housing development that has grown up around it – but the group still has "regular stock-taking" meetings on new technologies with Quarderer's UK counterparts, as well as other allied military.
And its role today? "We're a kind of venture capitalist supporting technology search for the Navy", he says.
Quarderer – "Q" to his colleagues, and even in his official biography - was a Navy test pilot, Iraq war veteran and pioneer of unmanned vessel technology. Though no 007 character, he acknowledges the "Q" nickname is handy in his current military technology job. But in fact it began when he was a test pilot. "Nobody wants to say Quarderer over a radio," he notes.
The Global unit is relatively small at about 2 per cent of ONR's total grant budget, and most of ONR's money goes to US researchers. For foreign researchers, it provides travel grants, organises technology conferences and provides early-stage grants of $100,000 to $500,000. It pushes to move quickly, with travel grants getting approval in 15 days and research grants three to five months. The Global unit makes about 300 grants a year to researchers outside the US, publishing regular calls for proposals in technology areas in which it is interested. The early-stage grants come with no requirements of secrecy or patent protection. It is only if the work moves towards weapons development that normal military procurement rules would apply, and that gets handled by central ONR offices in the US.
Technologies on the radar screen
What Quarderer and his 25 senior tech scouts, or science directors, are looking for varies as technology and circumstances change. In the past, ONR scouts made major contributions, for example, recruiting non-US researchers to the development of the US Global Positioning System. That now-ubiquitous technology drew on international work on precision timing systems, using supercooled components.
Currently, some of the international research of most interest includes artificial intelligence, unmanned vehicles, energy systems, nanotechnology, new materials and "lethality" (military speak for, well, the obvious.)
The beat spans the globe. In Europe, Quarderer cites "amazing" research on nanotechnologies in Prague, unmanned vehicles in the Nordic region, and artificial intelligence and synthetic biology in several countries. Synthetic biology uses DNA technologies to build new tissues and organisms. From it, he says, new "bio-inspired materials" might result, as well as bio-artificial intelligence and new or improved body parts for soldiers. How far that can go is ethically open to question, Quarderer says, but as other countries are pursuing it, the US must keep up to date on the subject, also.
Unmanned ships – surface or underwater – are another emerging area, with ONR scouts looking at technologies in the Nordic countries, Israel, Singapore and China. A special problem, is how to control drone ships efficiently. At present, the technology is new so it takes several technicians to control one craft remotely. What is needed for an effective military technology, is to develop systems that can think for themselves enough that one technician can manage 50 drone vessels at once. The Global unit's annual report lists one such approach: researchers at Tel Aviv University looked at the possibility of applying the way bats naturally swarm together to find new ways of controlling multiple drones.
The ONR Global annual report lists several other "success stories" in early-stage collaborations. Researchers at the India Institute of Technology have worked with ONR on finding new ways to predict instabilities inside jet engines. A researcher at Oxford demonstrated a more-efficient "perovskite" solar cell. A Cambridge researcher, working with ONR and the US multinational GE, worked on a new model of turbine blade materials. And working with the Swedish Defence Research Agency, ONR has been developing a new chemical that can "substantially increase underwater explosive bubble energy." Quarderer notes that more than 40 per cent of ONR's projects are co-funded by other agencies, such as the Air Force and Army. Indeed, tech scouts for those services work alongside Quarderer's staff in Ruislip.
Reading ONR's public documents can be a dystopian experience – and not all scientists are willing to work with military research. But, Quarderer says, due to global tensions the amount of military R&D collaboration is rising around the world. ONR Global's aim is "to be a catalyst" for the new technologies the US Navy will need.
Editor's note: This article was corrected April 22 to remove a list of multinationals said to collaborate with ONR Global; in fact, they do not do so. Also, the agency does not have any Chinese research collaborations.