Constance C. Arvis, director for science and technology cooperation at the US State Department, delivered a sharp statement on Horizon Europe at a Science|Business conference. Read the full text here.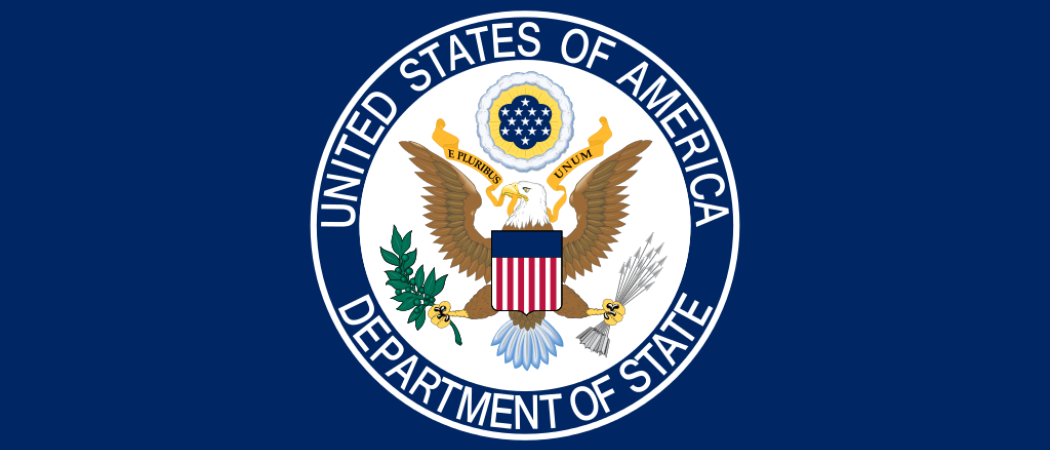 Good afternoon.  Thank you for this opportunity to speak at this event.  
My name is Conny Arvis, and I have the honor of directing the US Department of State's office of "Science and Technology Cooperation."
The mandate of my office is to provide an international focus to promoting and protecting the US Science Enterprise.
A core concept for my office is enabling an international environment where science is conducted with the shared values of transparency, openness, merit-based competition, and reciprocity.
I would like to concentrate my remarks today on U.S. perceptions of Horizon Europe, and in particular, potential association as a third country with that program.
Just last week, the Chief Technology Officer of the US – Michael Kratsios – identified 4 pillars for advancing US economic interests in industries of the future.
The four are:  fundamental research, light-touch regulation, work force development, international engagement.
Working to enhance collaboration with the European Commission on research fits many, if not all, of those fundamental objectives.
It has become something of a mantra to say that science is a global endeavor. 
Knowledge, capacity, and insight are not limited by geographic borders.
Scientific infrastructures can be costly, making sharing a practical and efficient use of overall resources.
By way of more concrete example, in health and medical research, it is often necessary to study a critical mass of individuals from diverse backgrounds.  This can be particularly true in the case of rare diseases. 
Similarly, astrophysics research is enabled by telescopes across multiple continents. The recent image of a black hole that captured the world's attention and imagination, is a testament to such cooperation.
The US commends the Commission's goal to promote international engagement both in its Horizon 2020 and its Horizon Europe programs.
This brings me to the draft terms for association.
We have been watching the development of Horizon Europe and have provided input to the European Commission as it considers its regulations.
Our input has reflected input from our multiple science agencies over multiple years of experience dealing with this program.
In providing our thoughts, our primary objective has been, and continues to be, enabling trans-Atlantic science cooperation between the US and Europe. 
This cooperation includes linkage to Commission grants; a linkage which is currently low. 
Thanks to input from our scientific community, we know, unfortunately, that the terms of the 7th Framework Programme and Horizon 2020 grant agreements have hindered, rather than fostered, full partnerships.
This is true both of US federal agencies as well as US public and private universities.
This means that cooperation is not where we would like it to be.   
We know from our global experience with international engagement that the US does not need to be formally associated with the funding programs of our international partners in order to collaborate and advance excellent science. 
In fact, most US international engagement involving federal agencies involves no exchange of funds, and no formal agreement such as an MOU.
However, we also know that funding can often be essential. In fact, some federal agencies, such as the National Institutes of Health, Department of Energy, and Department of Defense, fund thousands of European researchers and facilities every year.
This funding totals in the hundreds of millions of dollars per year in support to European science and scientists.
So the question before all of us today is:  will association with Horizon Europe help to foster international scientific collaboration?
There are some specific terms that give us pause.
Associated countries are expected to contribute to the Horizon Europe budget at levels that are no less than the amount that they receive from the program.  This means funding is not an incentive to associate.


 

Association does not appear to envision any oversight from the international partner over the funds that they provide the European Commission—in other words, we can pay in, but we don't get to decide how it's used.


 

Association in Horizon Europe allows the Commission, unilaterally, to exclude associated third countries from elements of the program.   While this may sound like the right of a funder to determine how money is spent, when a country associates, it becomes a funder.  Therefore, this could mean reduced access and/or influence over monies that an associated country has provided to the collaboration.
Taken together, these are significant obstacles – in addition to concerns with the model grant agreement.  Association does not address those issues.
We have been told there may be flavors of association for different countries.  For the US, key would be willingness to have a more reciprocal exchange.
I would ask the European Union, including the Commission, Council, and Parliament, to consider the situation of your scientific partners. 
Like you, we expect research to be done in a way that is consistent with our interests as well as with our partners' interests.
Like you, we expect our researchers to comport with our own domestic laws, and to uphold our shared scientific values.  Reciprocity is a key consideration. 
The European Union benefits from billions of dollars of U.S. public research investment every year.  This includes direct financial support to European scientists through tenders, collaborative grants, and grants to individuals.
More concretely, we assess that 15 percent of the US's National Science Foundation grants involve European partners. This does not include other agencies, such as NIH or DOD, which fund European researchers. 
By contrast, U.S. research institutions are only involved in about one percent of Horizon 2020 projects.
This significant difference in relative scale does not speak to the reciprocity we seek.
We fear that this indicates the Commission is not involved sufficiently with trans-Atlantic science.
This begs the question: what is the opportunity cost to the global public benefit in such areas as lifesaving cancer therapeutics?  Clean energy?
The US remains hopeful that the Commission will take steps to reinvigorate international cooperation under its Horizon Europe framework program.
Doing so will benefit not only third country partners, but the citizens of the EU as well.  
With these considerations in mind, we would welcome a compelling case for association.  
Thank you.