UK companies can now get grants of up to €2.5M from the EIC Accelerator programme but are still excluded from its equity fund - and investments of up to €15M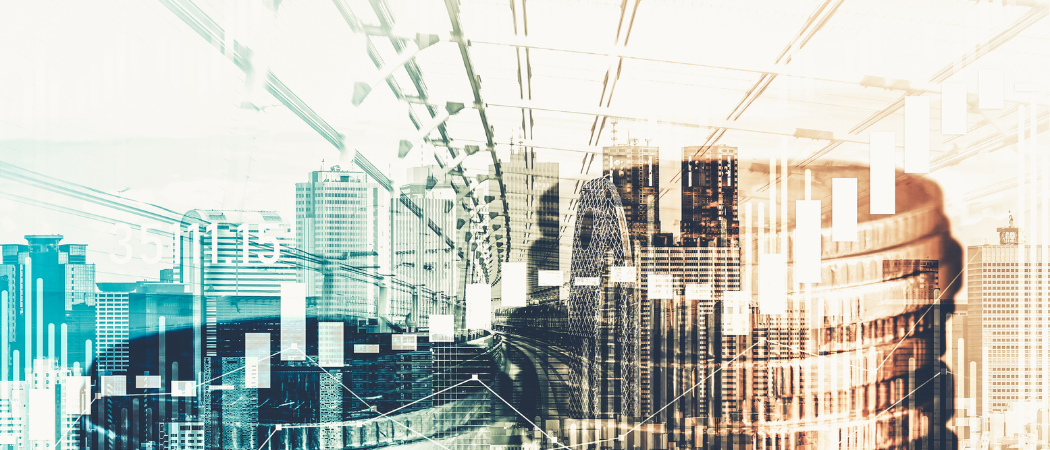 The Horizon Europe association agreement announced by the UK and the EU this month comes with some small but significant restrictions, such as exclusion from projects involving strategically important technologies. But the most important restriction for UK start-ups is lack of access to equity funding in the European Innovation Council (EIC) Accelerator programme.
"From an entrepreneurial point of view, the EIC Accelerator is certainly worth a shot if your company is in the sweet spot, but the UK government could do more to improve the chances of that shot landing," said Alex Chalkley, co-founder of the UK-based Venturenomix consultancy, which helps companies apply for EU and UK R&D grant funding.
However, the exclusion doesn't make the programme entirely unattractive for UK applicants, according to Dayne Hodgson, co-founder of innovation funding consultants RedKnight. "Despite only having access to the grant-only element of the programme, it still provides UK SMEs with an opportunity to access the funding they require to advance their technology," Hodgson said. "The award is also a lucrative badge of honour for follow-on investment."
The EIC Accelerator supports start-ups with breakthrough technologies that are too risky to attract sufficient venture capital. Applicants can get up to €2.5 million in grant funding, or bid for blended finance that adds up to €15 million in equity. Brexit took the UK out of the European Investment Bank which backs the equity fund,  leaving UK companies ineligible to apply. The UK Department for Science, Innovation and Technology (DSIT) will not discuss any options for this happening in future.
Keeping the money flowing
While excluded from Horizon Europe, UK companies could apply for EIC grants, but if successful, the funding came from the UK government. That option was attractive, according to the European Commission. "Data publicly available on the Horizon Europe dashboard shows that the grant part of EIC funding remains attractive for UK participants, with the UK being the seventh country with most applications, despite its non-association to the EIC Fund," an official said.
The main challenge that UK applicants face, then and now, is the additional money they will have to raise in order to make their bids work.
All applicants to the EIC Accelerator must find matched funding for both the grant element and the equity, if they are making a blended bid. If they are applying for grant-only support, they also have to convince the EIC's assessors that they have the follow-on investment needed to take their innovation further to market.
"The Commission wants to see that these applicants are going to succeed, and a big part of the decision to award funding is based on what happens next, after the R&D project covered by the grant," Chalkley said.
Not only does EIC equity make a material contribution, having it validates and de-risks technologies, helping to draw in the 50% matched funding successful bids need. "This is effectively a cornerstone investor saying we have the equity ready, which means you go to market in a position of strength," Chalkley said. "Not having that definitely puts UK businesses at a disadvantage."
Sophie Glaser-Deruelle, lead consultant at Venturenomix agrees. "EIC funding demonstrates that you have done a lot of due diligence and a lot of work, and all that information has been verified by the EU," she said. "It makes your raise much easier."
This effect extends into subsequent funding rounds, with the 2022 EIC Impact Report showing its portfolio companies went on to raise over €10 billion in follow-on investments.
The other challenge that UK applicants face is that the EIC appears to favour blended applications. Seventy-nine percent of awards by value this year has been for blended applications, with 17% for grant-first applications and just 4% for grant-only. Meanwhile, the success rate for grant-only applications it is just 5%, against 9% for applications to the Accelerator as a whole.
"The figures speak for themselves," Glaser-Deruelle said. "The assessors have a clear preference for blended applications, and grant-only is not viewed terribly well."
The ban on access to equity funding may have the potential to undermine the UK's participation in Horizon Europe as a whole.
"The UK government has put money into being an associate member, but is it doing enough to get that money back out?" Chalkley said. "If it had put equity money into the EIC accelerator, it would get more back because it would be part of that higher success rate."
Success rate
The situation is about to become even more difficult because the EIC Accelerator budget is facing a substantial cut, from €1.09 billion in 2023, to €563 million in 2024. "This reduction is a concern, as it may see the programme's success rates drop to around 3%, assuming the level of applications remains the same as for 2023, where the success rate is around 6%," said Hodgson.
DSIT will not discuss the decision to opt out of the equity strand of the EIC Accelerator, but the assumption among observers is that it considers the UK has a big enough national venture capital sector to support UK start-ups.
"The government probably thinks there is enough private equity money flowing through London that they don't have to put up equity as well," said Chalkley.
There may also be a cultural factor, since this kind of support is also absent from domestic support for start-ups and SMEs. Instead, the UK government tends to give low interest loans or leverage its own grant funding with private equity, for example through the Biomedical Catalyst.
Following on from the agreement for the UK to associate to Horizon Europe on September 7, the UK's national Knowledge Transfer Network (KTN) organised a webinar on September 11 to inform organisations about the deal and details of the funding and collaboration opportunities that were opening up. The KTN has also organised an event in October to help people form consortia to take part in an upcoming call for the Innovative Health Initiative
However, Chalkley suggests the UK could be doing more to support potential applicants to the EIC Accelerator. "There seems to be no follow-up thought as to how we can make sure the plethora of innovative companies in the UK understand the EIC Accelerator, how can we support them in developing strong applications," he said.
Beyond the EIC, Chalkley sees Horizon Europe's collaborative R&D projects as a further opportunity for UK start-ups, if only more was done to engage them. "SMEs are eligible for collaborative Horizon Europe grants, and we've got funding for a number of UK SMEs, universities, catapults and cities as part of bigger consortia, but more could be done to publicise the opportunity and support applications," he said.
One route in for UK companies is through universities. "People forget that SMEs are part of the ecosystem for collaborative funding, and universities can be a really interesting lynchpin in that relationship," said Glaser-Deruelle. "Universities have the experience and knowledge of how to apply, but they don't always have knowledge transfer to industry, which is where the SMEs can really shine."
Hodgson agrees. "UK companies should take the time to explore other programmes within Horizon Europe, and never underestimate the power of networking to get involved in other consortia," he said.
Elsewhere in the Ecosystem…
The

UK Respiratory Gene Therapy Consortium

, which brings together researchers from Imperial College London and the universities of Oxford and Edinburgh, has spun-out a company,

AlveoGene

, to work on gene therapies for several rare lung conditions, beginning with alpha-1 antitrypsin deficiency. The start-up is working with a lentiviral vector platform developed by the consortium that has already been licensed to Boehringer Ingelheim for a cystic fibrosis gene therapy. The new venture has an undisclosed amount of seed funding from

Oxford Science Enterprises, Harrington Discovery Institute, and Old College Capital, the University of Edinburgh's venture investment fund.

French battery producer

Verkor

has secured

more than €2 billion in financing, subject to regulatory approval. The total comprises a Series C funding round worth at least €850 million, debt support of €600 million from the European Investment Bank, and French subsidies worth around €650 million. The funding will support the construction of Verkor's first gigafactory, in Dunkirk, which will manufacture high-performance, low-carbon battery cells. It will also fund R&D on new manufacturing technologies at the Verkor Innovation Centre in Grenoble. The company was set up in 2020 to ramp-up low-carbon battery manufacturing in Europe for use in electric vehicles and stationary storage.

NordicNinja, a Japanese venture capital firm targeting start-ups in northern Europe, has announced its second fund, which has a budget of €200 million to invest in climate and deep-tech companies. The firm is also extending its focus from the Nordic and Baltic countries to take in the UK, Ireland, and Benelux. The cornerstone investor in the fund is the Japan Bank of International Cooperation, with other contributions coming from the BaltCap and Swedbank pension funds, plus Honda and Omron in Japan. NordicNinja's first fund closed at €101 million.