CEU hopes Germany's political and economic power will convince Hungarian prime minister to allow the university to continue offering US accredited degrees in Budapest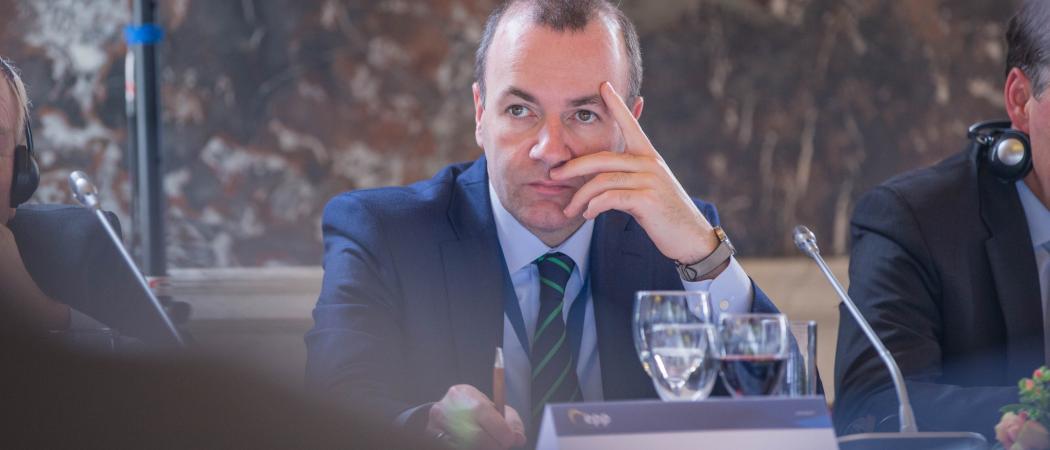 German MEP and EU presidential hopeful Manfred Weber gave a lukewarm reassurance that Central European University (CEU) might be able to continue its full operations in Budapest, amid mounting political pressure on Hungarian Prime Minister Viktor Orbán and his party, Fidesz.
"There is a start of a kind of hope that we can find a solution," said Weber after announcing the decision by the EPP to suspend Fidesz from the European centre-right alliance on Wednesday.
At the moment, CEU is no longer able to offer US accredited degrees in Hungary, after a law was passed in 2017 requiring foreign universities to have campuses in their home countries. CEU is now planning to move 80 per cent of its courses to Vienna.
During a visit to Budapest last week, Weber announced three professorships will be established at in partnership with the Technical University of Munich (TUM) and jointly funded by car maker BMW and the Bavarian government. He hopes this will help anchor the university in Europe and safeguard it against political interference in the future.
Markus Söder, Bavarian minister-president and Weber ally, backed the proposal and sent a letter to Orbán demanding "a legal guarantee" that CEU can continue offering US accredited degrees from Budapest.
"This is the critical condition that now needs to be met by the Hungarian government without any further delay," CEU said in a statement on Wednesday.
The exchange of letters between Orbán and Söder, the proposed collaboration between CEU and TUM, and the suspension of Fidesz from the EPP, has given CEU hope that Germany's political and economic power in Europe will strong-arm Orbán to sign an agreement with the State of New York which will allow it to continue offering US accredited degrees in Hungary. "A door has opened," said rector Michael Ignatieff.
Weber previously said making sure CEU can continue operating in Budapest is one of three conditions for keeping Fidesz inside the EPP.
However, while the decision to suspend Fidesz from the EPP means Hungarian centre-right politicians will lose their right to attend and vote in meetings of the alliance, it also leaves a door open for Orbán's party to regain full membership. So far, Weber has not yielded to repeated calls from academics in Hungary and across Europe to oust Fidesz from the EPP for good, but has said "their exclusion is not off the table".  Weber is the EPP's frontrunner in the upcoming EU elections, hoping to become the next president of the European Commission, for which he needs Orbàn's support.
The EPP announced a panel of three evaluators, led by former European council president Herman Van Rompuy, to ensure the Hungarian government lives up to its commitments and adjudicate on whether Fidesz can return to the EPP. "We are waiting on their final judgment," said Weber.
"CEU looks forward to working with the 'three wise men'," the university said. However, CEU's plans to establish a campus in Vienna beginning September 2019 remain unchanged.