NAWA Technologies is among a big new crop of young European companies seeking to build better batteries for electric cars and other devices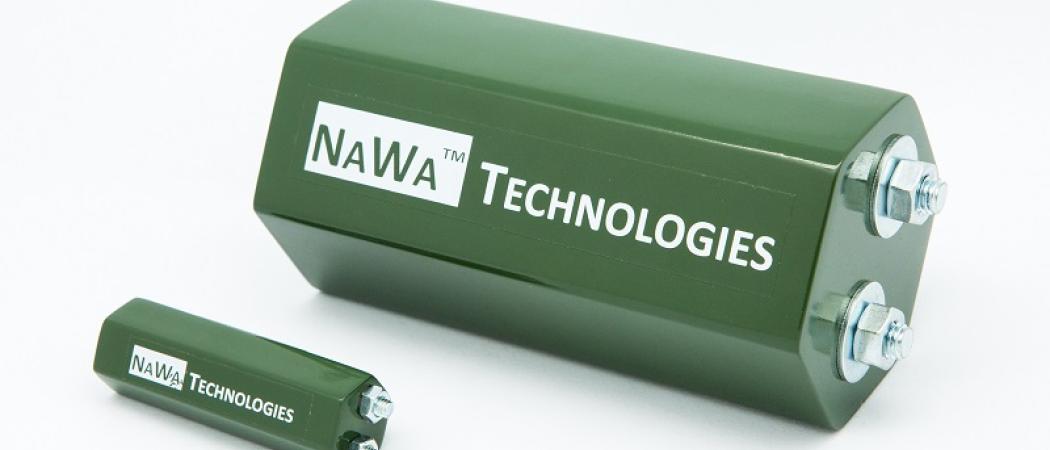 Where there's muck, there's gold, goes the old saying. NAWA Technologies, a spin-off from France's main energy-research agency, is one of a growing crop of European start-up companies betting that will hold true in the fast-emerging market for better, more powerful batteries.
From a semiconductor plant in southern France, NAWA is developing a new type of battery made of carbon nanotubes that, it says, can be charged and discharged in seconds – over a million times. It's testing the battery now in power tools, forklifts and other devices, and is gearing up for the coming big market in electric cars, where its high-power technology – delivering a fast jolt – could work alongside conventional batteries. It has raised €5.6 million in equity and €8.3 million in grants, and is eying what it thinks could be a $3 billion global market for "ultra-capacitor" batteries in the early 2020s.
Will the bet pay off? "We feel bullish," says CEO Ulrik Grape. A native Norwegian, he moved from the US battery industry to France late last year to take the helm at NAWA.
The entrepreneurial wave
The rush for better batteries has sparked a wave of entrepreneurship across Europe – much aided by government seed money from policy makers wanting to jump-start the electric car market. A small Estonian company, MikroMasch Eesti OÜ, has received €1.3 million through the EU's Horizon 2020 research programme to build battery systems that it says can store seven times more energy at a cost eight times lower than existing technologies. The company argues that electric vehicles will not reach markets of scale unless new batteries can eliminate anxieties related to range and charging times.
In Germany, researchers at the Fraunhofer Institute for Ceramic Technologies say they have found a way to stack more cells inside batteries for electric vehicles, which increases range and power. Lab tests have been positive, and they hope to build a battery that can power an electric vehicle for 1,000 kilometres on one charge.
In the UK, the government has announced plans to invest £246 million over four years in the Faraday Battery Challenge, a competition for UK businesses who want to improve battery technologies. About £7 million will go to the SUNRISE project, a partnership between University College London, Synthomer and Nexeon that aims to develop better materials for batteries and improve the design of lithium-ion cells and boost the range autonomy of electric vehicles above 400 miles on a single charge.  Swedish start-up Northvolt is making plans to build Europe's largest lithium-ion battery factory, while another start-up from the UK, Brill Poweris is developing a control system that could extend the lifetime of multicell lithium-ion batteries by 60 per cent. 
Driving all this is, of course, the anticipated surge in demand for batteries as electric cars multiply on roads across the world – not to mention all the other battery applications, from smartphones to power grid management. As a result, cash is rushing into the sector. Overall, the EU plans to spend some €200 million on battery technologies through 2020. And in the private sector, from 2011 to 2016, the EU battery manufacturing industry spent €740 million on R&D, according to industry association Eurobat.  Europe's automotive and industrial battery sector is powered by 30,000 employees, but the industry may grow even further.
NAWA is among the ambitious companies seeking, not just a slightly better battery, but a breakthrough that can disrupt the market. Due to the materials used in the coatings of its nanotube electrodes, it says, its ultra-fast carbon batteries can be charged faster and have a life span longer than conventional batteries, which cannot last more than 5,000 charging cycles.
From lab to market
"This structure eliminates 80 per cent of the problems of manufacturing," says NAWA founder and chief operating officer, Pascal Boulanger. After spending 10 years at French energy agency CEA, as deputy scientific director of the Saclay Institute of Radiation Matter, Boulanger founded NAWA in 2013 to address the growing demand for more efficient batteries that are also less damaging to the environment. Classic batteries still work well for a lot of applications, particularly for mobile phones and laptops and other gadgets that are usually replaced every few years and do not need batteries that can last longer.
But the technology developed by NAWA is complementary to existing batteries and it addresses certain shortcomings of classic batteries. "Lithium batteries are good but they are volatile, materials are harder to get and there are ethical issues attached to [their] extraction," says CEO Grape.
NAWA Technologies offers its ultra-fast carbon batteries as a standalone product, but it can also pair the technology with lithium-ion and nickel-cadmium batteries and increase their efficiency. The carbon nanotube electrodes can be coated with many materials, including conducting polymers and other materials that are used in any other battery technology, such as lithium, sulfur, silicon, nickel and cadmium. "The main advantage is that by coating those active materials, their crystallinity can be better than in a powder so the performance and efficiency are expected to be higher," says Boulanger.
Now the focus is on scaling up the technology to a wide range of applications; already, it won a French Excellence Award for its batteries used by the European Space Agency, and it is working on developing the automotive and energy-storage markets. And it is and gearing up for higher production in an STMicroelectonics factory in southern France.  It is trying to raise an extra €12 million from investors, to help it set up a production line for 200,000 battery cells a year. By eliminating some of the steps in the manufacturing process, the company thinks it can be competitive in the marketplace. "We're in an attractive position to chase down the cost," says Grape.