Research minister Simona Kustec to ask EU member states to sign joint declaration on gender action in research in September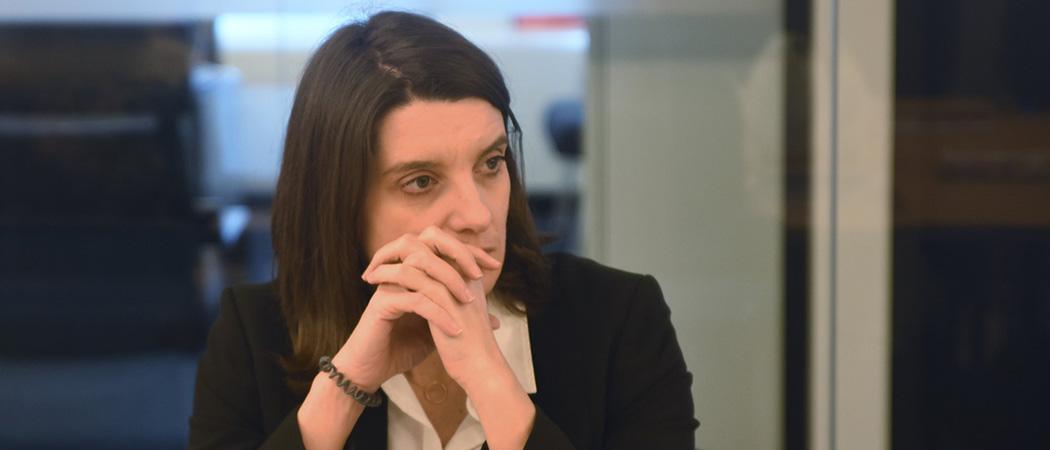 The Slovenian presidency, which started its six-month stint in the EU Council this month, is drafting the Ljubljana pact on gender parity in research and hopes EU member states will sign it in Brussels in September.
"My aim is to present the final version of the Ljubljana declaration to the EU ministers of research on 29 of September in Brussels, asking them to express their final support for it," said Slovenia's science and education minister, Simona Kustec, speaking at a conference on Thursday.
The goal of the declaration is to mainstream gender action in research. It won't be binding but will aim to encourage joint efforts across the EU to close the gender gap.
There have been many initiatives striving to advance gender parity in science, and the EU is slowly making progress. But despite gender parity in some areas at an undergraduate level, notably biological sciences, women occupy only 24% of top academic positions and hold fewer than 10% of patents, according to the European Commission's estimates.
The €95.5 billion EU research programme, Horizon Europe, is equipped with new tools aimed at closing the gap. For one, from 2022, it will be mandatory for all public organisations, universities and research organisations applying for funding from the programme to have a gender plan.
If there is a tie during the grant selection process, gender balance between researchers and staff on the project will act as a tie-breaker when deciding who wins the Horizon Europe grant.
The Commission has also set targets for equal representation of men and women in various expert groups, evaluation committees and boards.
But Kustec says the current efforts, although useful, are not enough. "These efforts must continue and expand for research and innovation to contribute to the resilience and quality of our democratic institutions, but also sustainability and competitiveness in and of the EU," she said.
EU research commissioner Mariya Gabriel expressed support for the pact and stressed that action, not just words, to bring about change. "It is crucial to turn this guiding principle into joint action," she said.
National action plans
EU member states last called for more gender action in the European Research Area in 2015. Back then, the countries set themselves a goal to develop national action plans for gender equality, some of which had positive impacts in research organisations across the continent.
Last month, the European Parliament voted through a report demanding more action to increase women's representation in science, technology, engineering and mathematics. MEPs stressed the need for more action from early in girls' lives, asking the Commission and member states to set up, for example, more mentoring schemes and encouraging hands-on digital education.
The Ljubljana pact for gender parity is one of the Slovenian presidency's four goals for research. The others are starting up 10 public-private partnerships, boosting international cooperation, and adopting a new pact for R&I that aims to boost national investment in research to at least 3% of GDP.