Research stakeholders in Brussels welcome the move but are left wondering what the Commission's long-term plans are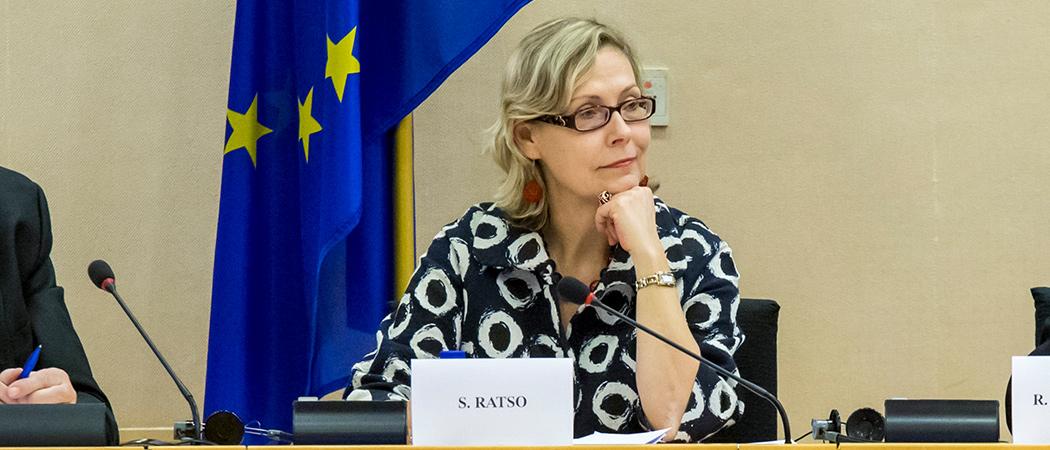 After months of anticipation, the European Commission is still not ready to announce who will be stepping into Jean-Eric Paquet's shoes at the research and innovation directorate and deputy director general Signe Ratso has taken on the role until the matter is settled.
The Commission confirmed that Ratso, who has long experience at the Directorate General for Research and Innovation (RTD), took on the acting role today, while waiting for the college of commissioners to reach an agreement on a permanent replacement for Paquet.  
A Commission spokesman said Ratso's interim role should not be seen as an appointment, but rather a transition phase between the moment Paquet's mandate ended on 31 August and the decision on his successor.  Ratso, "will become acting [director general] of RTD until the appointment of a new director general," the spokesman said.
In her first day as acting head of RTD, Ratso went to the Parliament's industry and research (ITRE) committee to defend the rollout of the European Innovation Council, elements of which are delayed due to internal disagreements at the Commission. In the weeks to come, she will also have to deal with the UK government's decision to open a legal case against the Commission's refusal to sign-off the country's association to the Horizon Europe programme.
It's unclear how long the transition period will last and whether Ratso could stay in the top position in RTD. Another Commission spokeswoman said a final decision on Paquet's succession will be made "in due course" by the college of commissioners. The appointment of a new RTD chief is on a bigger list of bureaucrats who are slated for a reshuffle at the top of the Commission.
Research lobbyists in Brussels were positive about putting Ratso in charge, but are left wondering what the Commission's long-term plans are.
"If Ursula von der Leyen is not ready yet to appoint a new director general, then [Ratso] is the best option at this point in time," said Kurt Deketelaere, secretary general at the League of European Research Universities. "She knows the house very well, and she will be an excellent caretaker, since an 'acting' should not really rock the boat before someone else comes in," he said.
Lidia Borrell-Damián, secretary general of Science Europe welcomed the move, adding, Ratso, "Will do an excellent job if she is ever consolidated in the role."
Rumours of Paquet's departure had been circulating since early April, with the official confirmation coming in June. The Commission had less than three months to decide on a replacement for a very complex and challenging role. "I am not surprised that they want to take more time," said Borrell-Damián.
The decision to make Ratso caretaker in the meantime will ensure continuity across RTD's main policy files.
During her mandate as deputy director general, Ratso has been leading the negotiations with non-EU countries on association to Horizon Europe, and she has also worked on policy files related to open innovation, citizen engagement and strategic coordination on international cooperation. She joined RTD in 2018 when former Commission president Jean-Claude Juncker had a shake-up of top EU jobs.
Ratso is Estonian, and so fits with the Commission's objective of increasing diversity: a woman and from a central or eastern European country.
Before she took a job at RTD in 2018, Ratso spent over 12 years working on trade and industry at the Commission. Before that, she held various positions in the Estonian government, including in the ministries for economics and trade.