Romanian journalist appointed to newly created management position, supervising all European news and reporters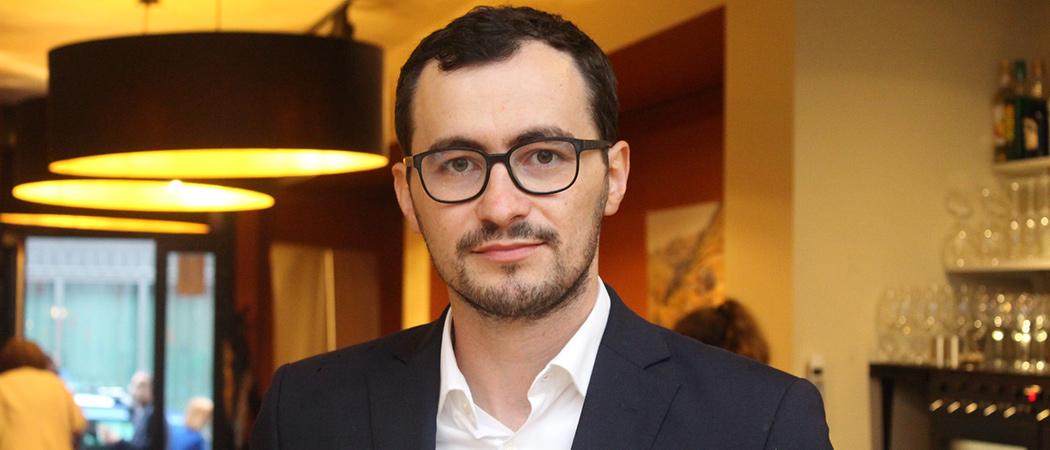 Science|Business named Florin Zubaşcu, a Romanian journalist with nine years of experience reporting on EU research and innovation programmes, to a newly created position as executive editor, effective 1 June.
The position, a promotion from his current post as Europe editor, is part of an expansion of the company's news service and reporting staff in coming months. He reports to Richard L. Hudson, editorial director and vice-chair of the Science|Business board.
Zubaşcu is currently reporting on and coordinating Science|Business coverage of EU R&I policy, the Horizon Europe programme, Europe's innovation divide and R&D policy reforms in central and eastern Europe. He managed the Science|Business newsletters since 2014 and, in 2017, he helped implement a complete redesign of www.sciencebusiness.net.
He holds degrees in political science from Central European University, formerly in Budapest, and Babeș-Bolyai University in Cluj-Napoca, where he did research on media freedom and the independence of journalists in post-communist Romania.
Over the years, Zubaşcu has covered a broad range of R&I topics, including the budget negotiations for Horizon Europe, political interference in research and academia, and the diplomatic challenges of setting up the largest research infrastructure in central and eastern Europe.
Among his new projects as executive editor will be the launch of a news, events and online service connecting east and western R&I communities. In addition, news staff in Europe will report to him.
Science|Business is a media and communications company focused on European and international R&I policy and investment. It was founded in 2004, and publishes high-quality news of R&I policy on its open-access web site which had 1 million visitors in 2021, and a twice-weekly newsletter with 25,000 registrants. It also mounts about 30 events a year focused on various aspects of R&I policy, and manages a growing network of more than 70 leading universities, companies and research organisations.
For further information, contact: Maryline Fiaschi, CEO, [email protected].