On 1 February 2022, Science|Business publishes the 1,000th edition of its newsletter. Read where it all began here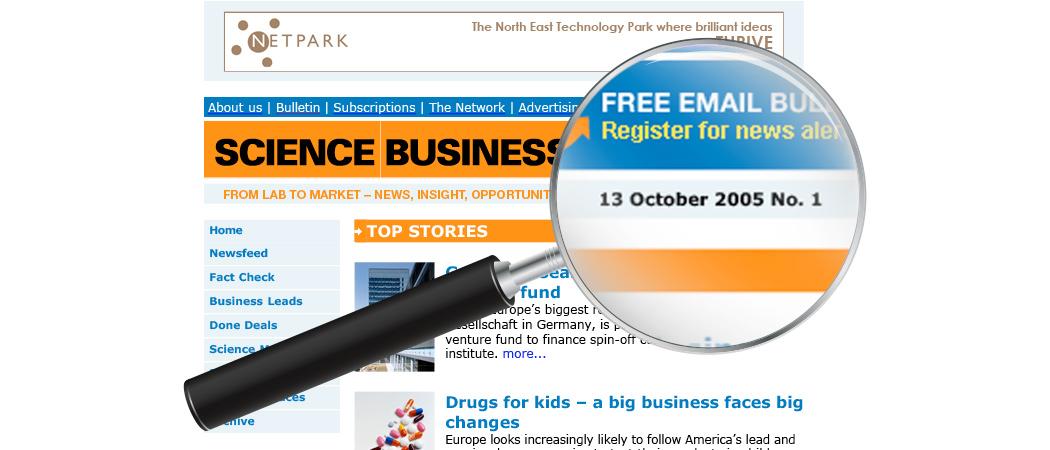 Science|Business began publishing online news of European R&D investment and policy on 13 October 2005  (Friday the 13th. On purpose.) We began with a small team of journalists who shared a belief that European researchers and policymakers needed a better way to get live, and independent, information about who was doing what in the R&D world – across borders and across sectors. That mission continues today.
On this page, you can see our first effort at online news publication.