In its latest statement the umbrella body Universities UK says it does not support 'blanket academic boycotts'. However, some universities are acting unilaterally to end ties with Russia, while across the Channel at least 16 EU countries have frozen partnerships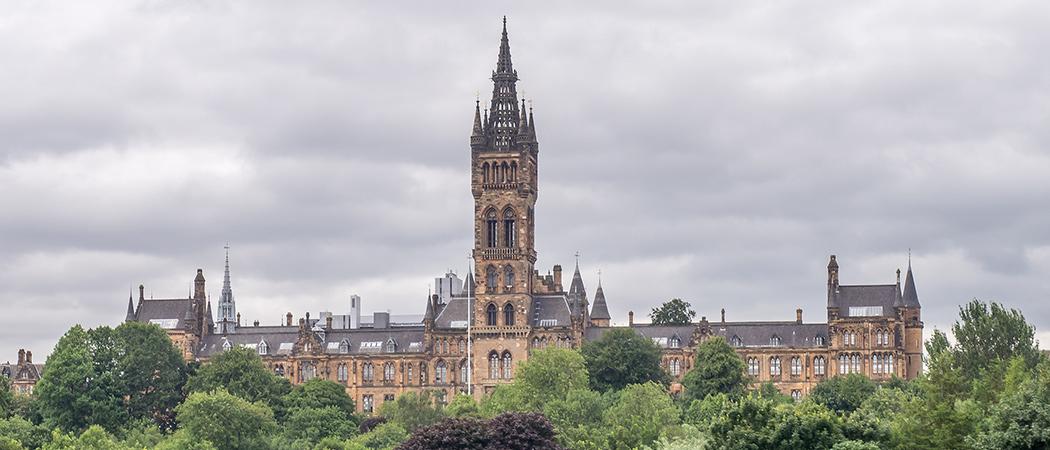 As most European countries moved to boycott scientific and academic cooperation with Russia following its increasingly bloody invasion of Ukraine, the UK has been slow to follow suit.
But there are now signs the situation is changing, with Nottingham University saying today it is to end all formal links with universities in Russia, including current research projects, bilateral agreements, memoranda of understanding and any projects currently under development, after the Russian Rector's Union (RRU) came out in favour of the invasion.
"The university is taking this unprecedented step in response to the Russian government's invasion of Ukraine," said the vice chancellor Shearer West. "Academic links between universities across the globe can be vital in promoting peace and understanding, and many Russian scholars and students will oppose this war. However, I am deeply concerned by the statement issued by the Russian Rector's Union, which offers its universities' unequivocal support for the invasion of Ukraine," West said.
Anton Muscatelli, principal and vice chancellor of Glasgow University had a similar reaction to RRU's support for Russian president Vladimir Putin, saying, "Like many universities across the world, we are appalled by this unjustifiable statement. As a result, we have taken the decision to suspend our partnerships with Russian and Belarusian academic institutions. We will also suspend any Russian and Belarusian partner engagement across events or activities that the university is hosting or leading. This is not a decision taken lightly," Muscatelli said.
Last week, two of France's largest research institutions, the National Centre for Scientific Research (CNRS) and the National Research Agency (ANR), joined counterparts across Europe in suspending any new scientific collaborations with Russia. This follows many other European universities and research organisations that in last two weeks have broken off ties with Russia and its ally, Belarus.
Before the RRU statement, the UK was sitting on the fence, preferring to keep communication channels open. In a statement on Tuesday, the umbrella body, Universities UK (UUK), condemned the invasion but said it supported continued cooperation.
"We do not support the application of blanket academic boycotts that prevent academics collaborating with other academics as a means of protest against the actions of their governments," the UUK statement said.
"We are therefore advising our members to make decisions about whether to continue collaborations on a case-by-case basis, informed both by UK government guidance and appropriate due diligence. We have requested the government's support for universities as they do this," said UUK.
In mainland Europe, research bodies in at least 16 EU countries have cut academic and science ties since Russia invaded Ukraine on 24 February. In some cases, the move was led by the government. In others, universities and research bodies made the call to freeze links.
UUK meanwhile, has been looking for the government to take the initiative, saying it is currently awaiting an update from the Department of Business, Energy and Industrial Strategy about government action in relation to funded collaborations. "[We] have worked with colleagues in BEIS to inform their approach," said UUK.
UK universities that are members of UUK, such as Manchester and Edinburgh, do not make any specific reference to their individual research collaborations on web pages detailing their response to the invasion of Ukraine. Rather, they include a link to the UUK statement.
However, Edinburgh University said is reviewing collaborations with Russia to check for any security risks, saying, "The invasion of Ukraine by Russia has prompted heightened scrutiny of UK-Russia collaboration links. In view of recent events and the sanctions that the UK has implemented against the Russian state, we are reviewing our collaborations to take account of any potential security risks."
Cutting institutional links, maintaining personal ties
In Germany, where the government was the first to suspend all cooperation, academics have been told to stay in private contact with their Russian counterparts. Meanwhile in France, it was the research agencies that announced they will block any new collaborations.
EU countries that have cut ties, at least to some extent, include Austria, Belgium, Czech Republic, Denmark, Estonia, Finland, France, Germany, Latvia, Lithuania, Luxembourg, Poland, Netherlands, Slovenia, Slovenia and Sweden.
Other European countries are taking similar moves. Norway put all research and educational partnerships between institutions on hold last weekend.
On Wednesday, the Swiss Universities association urged its members to review their links with Russia and suspend them if they were deemed to potentially support "the aggressive policy of the Russian government."
At the same time, Swiss Universities said Russian academics that oppose President Putin's regime should continue to be supported.
The question of whether to isolate Russian scientists or not has divided the research community in recent days. Proponents say that science cannot be used for diplomacy in such a time. Opponents fear boycotts will punish Russian academics and researchers who do not support the war. Ukraine, meanwhile, has called on the EU to take strict measures and ban Russia from any international funding for research and education.
UUK did suspend its memorandum of understanding with the RRU after it expressed its support for the invasion of Ukraine, shocking European researchers.
But in a letter to the president of the RRU renouncing the memorandum, UUK reiterated its commitment to the 'exchange of ideas'.
Some UK universities previously said they were considering cutting links with Russian institutions. For one, Warwick University said at the end of February it was to 'review all our relations' but is yet to come out with a decision.
Oxford and Cambridge universities, and University College London, have made moves to support students and academics with links to Russia and Ukraine, but have not commented on research ties with Russia. Oxford lists seven roundtable events on the crisis taking place over the next week, but none reference research links between the university and Russia.
Similarly, Cambridge University and UCL express support and list contributions from its academic experts on Russia and Ukraine, but make no mention of research links.
Meanwhile, UUK notes it is still waiting for UK "government action in relation to funded collaborations."