The country is being cut off from the tools of modern science through export controls and logistical shutdowns. Even China may not be able to make up the deficit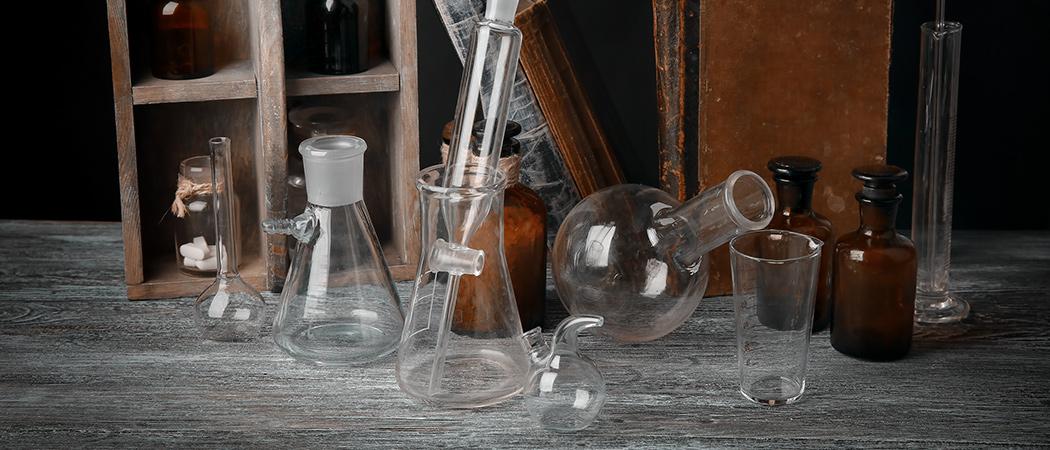 Russian researchers are losing access to vital lab equipment and computing power as western sanctions against the country begin to bite, potentially crippling Russia's scientific base.
A mixture of direct export controls, banking sanctions and logistics shutdowns are depriving the country of kit like chemical reagents and new computers, while some of the world's biggest scientific instrument manufacturers have stopped selling to Russia.
"We have problems with many companies delivering reagents and equipment," said Vsevolod Makeev, head of the computational biology department at the Vavilov Institute of General Genetics in Moscow. "Our requests are either rejected or responded to in a way that delivery is put on hold."
The EU has banned the export of a huge range of technical equipment to Russia, including mass spectrometers and oscilloscopes, even if the kit isn't made in the bloc.
"The sanctions really impede many areas of basic research," said technology geopolitics expert Julian Ringhof, a visiting fellow at the European Council on Foreign Relations.
The US has meanwhile banned semiconductors, computers, lasers and sensors from export to Russia.
Gauging the exact impact of these sanctions on Russian science is tricky, because the rules are still being pored over by lawyers, and Russian academics are reluctant to speak out in a period of deepening repression.
But a survey of senior biologists by the Russian science outlet PCR News on 13 March – bluntly titled "Does Russian biology have a future?" – paints a bleak picture.
"We are feverishly buying up leftover consumables to finish what we have already started," reported one respondent. "But it seems that experimental projects will soon come to a halt, both for us and for the laboratories with which we collaborate by analysing their data."
One reported that consumables for DNA sequencing had tripled in price, with no guarantee they would actually arrive. Two respondents worried that sanctions would stop them buying new high-performance computers.
And although a few said that they were unaffected as yet, most were in despair about the hit to Russian labs. "The scientific atmosphere in Russia, already somewhat provincial, by world standards, will be covered by a thick, thick layer of decay," said one.
Manufacturers cut off supplies
Some of the biggest scientific suppliers in the world have stopped selling to Russia, at least for now.
Thermo Fisher Scientific, regularly ranked as the biggest in the world, said in a statement that it had "paused sales and manufacturing operations" in Russia and Belarus, although would continue to "prioritise critical healthcare-related deliveries" to limit the impact on patients.
Japanese instruments giant Shimadzu also said its business activities in Russia, Belarus and Ukraine had been "substantially suspended" due to logistics and financial disruption, although it hoped to swiftly resume its health-related business. Nikon, a key producer of microscopes, has suspended shipments to Russia.
A spokeswoman for Zeiss, the German optics giant, said it had stopped all orders, shipments and other services to Russia until further notice "in line with the international sanctions", with the exception of medical devices excluded from the rules. 
However the Swiss healthcare firm Roche, which manufactures a range of medical and life sciences diagnostic tools for labs, said it would "maintain our operations in Russia" as "certain diagnostics solutions" have been exempted.
Some Russian research organisations have been directly sanctioned by the US and EU, meaning they won't enjoy even limited exemptions in the rules for areas like civilian telecoms and internet equipment.
The Moscow Institute of Physics and Technology warned shortly after the outbreak of war that foreign suppliers would not be able to provide it with "equipment, consumables, computers, software and services".
"We will have to revise our applied research and development policy, IT policy and other related aspects of our work," the rector warned in a statement.
"Most of the people I talked with agree that there is no future for isolated Russian science," said Alexander Nozik, a senior researcher at the institute, speaking in a personal capacity. "They can finish projects they are working on, but not start new ones."
Chips, logistics and payments
Aside from specialised scientific equipment, Russia will also struggle to import processors, after US chipmakers Intel, AMD and NVIDIA halted sales to the country.
If this embargo is sustained, it raises serious questions over Russia's future supercomputing prowess, essential for many data-intensive research fields.
For example, all five of Russia's most powerful supercomputers use processors from AMD. "These are of course being heavily used, so every now and then you have to replace chips," said Ringhof. "So, as time goes by, they will certainly lose computing power".
Logistical difficulties may stop scientific equipment even getting to Russia in the first place. The European shipping lines Maersk, MSC and CMA CGM have suspended all but essential deliveries to Russia.
Makeev said that it was now "very difficult" to obtain things like plant seeds and bacterial strains to his lab in Moscow from international colleagues because DHL shipments to Russia had been interrupted.
Much of the software that underpins Russian research could also be jeopardised. Microsoft has suspended sales of all new products and services in Russia.
Meanwhile, German software giant SAP, which offers a suite of R&D tools, has also suspended sales of products in Russia.
"Quite a bit of industrial software is covered by the sanctions," said Ringhof. "I'm assuming it will become a problem soon."
And even if they are allowed to buy them, Russians will face problems paying for any of this equipment or services, said Alex Nice, an expert on Russia at the UK's Institute for Government.
Pivot to China?
The question now for Russian science – as for the rest of the economy - is whether it can pivot away from western equipment towards China.
Some Russian biologists appear to be trying to do just this. "We will have to urgently reorient procurement towards China, but there are logistical and other problems," said one respondent to the PCR News survey. "We receive almost everything for our work from abroad!"
Yet China may well go along with western sanctions against Russia on "equipment that can be easily traced by US and EU administrators" like scientific kit, said Jeroen Groenewegen-Lau, a science and technology expert at the Berlin-based Mercator Institute for China Studies. China has already reportedly refused to supply Russia with fresh aircraft parts, he pointed out.
But scientific cooperation between Russia and China will likely be business as usual, he predicted. On March 9, the two countries' science foundations announced calls for 30-40 new joint projects.
China has scientific equipment problems of its own, however. Despite its success in consumer tech like smartphones, the country is still relatively weak at making scientific instruments, according to a paper released last year by Chinese Academy of Science researchers in Beijing.
Chinese instruments are still "far from the international advanced level", they concluded, forcing China in some areas to import that vast majority of its research equipment. Chinese firms are also absent from lists of the world's biggest makers of scientific kit.
What's more, the US has been squeezing China's own access to scientific equipment through export control restrictions, classifying many as dual use. More than 40% of the thousands of controls the US has imposed related to research kit, found the paper.
How long will this last?
A bottleneck in scientific equipment may loosen with time, however. Typically, when sanctions are imposed, companies typically err on the side of caution while they try to understand the law, explained Nice, as happened in 2014 when oil and gas equipment sanctions were imposed as punishment for the seizure of Crimea.
"In the current circumstances there's a great deal of anxiety about getting it wrong, and falling foul of some definition of dual use technology," he said. Firms have also rushed to break ties with Russia. "So I think those two together have basically led to an epidemic of over compliance," he said.
But unlike previous sanctions, this wave aims not just to restrict military technology, but hobble Russia's entire industrial base – so by kneecapping research, it could be argued they are working effectively.
"We want to cut off Russia's industry from the technologies desperately needed today to build a future," said European Commission president Ursula von der Leyen on the day of the invasion.
"Now the burden of proof is on any company that wants to export [to prove that products] could certainly not be used for military end use, which of course it cannot control," said Ringhof. "So it's basically a ban."