The Innovative Health Initiative will see the scope of joint research between industry, academics and SMEs expand beyond pharmaceuticals, to include medical technology, biotech, digital health and vaccines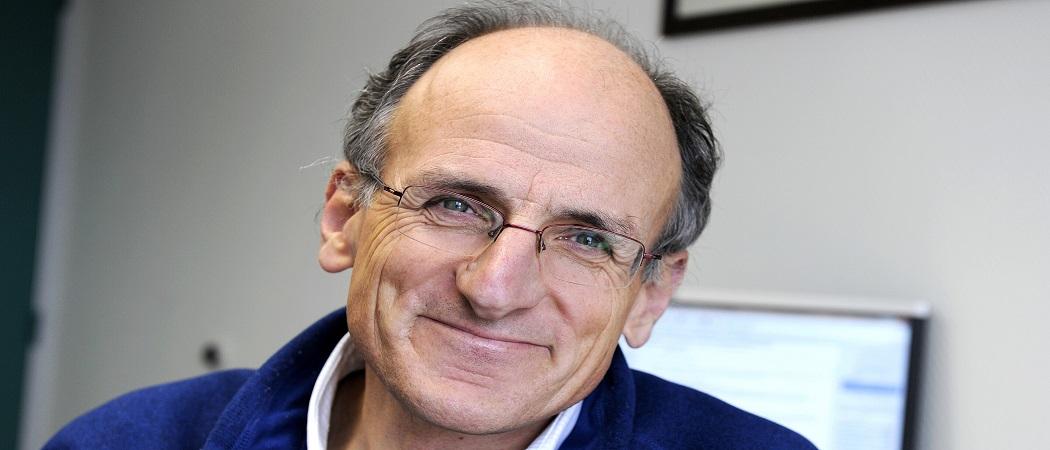 The Innovative Health Initiative (IHI), the new public private partnership being set up as part of Horizon Europe, is promising to put patients first by taking a more holistic approach to health research and translation.
"Healthcare systems are trying to deliver people-centred healthcare," said Annika Eberstein, regulations and research manager at COCIR, an association representing medical imaging and radiotherapy companies. "It is a big transformation that requires a lot of changes in the processes of healthcare," Eberstein said. "We believe it also requires changes in the way we do research, development and innovation in Europe."
IHI's predecessor, the Innovative Medicines Initiative (IMI), launched in 2008 and was subsequently renewed as IMI2 in 2012. Billed as the world's largest public-private research programmes in health,   the two initiatives have invested a total of €5.6 billion to plug the gaps in Europe's system for translating its world-leading biomedical science into new drugs. Of this, half was in EU grants to academic and SME partners, and the balance in the form of in-kind resources from pharma companies.
Now, rather than being under the sole management of the pharma industry through the European Federation of Pharmaceutical Industries and Associations (EFPIA) , IHI will include four more pan-European industry bodies, Europabio, Medtech Europe, Vaccines Europe and COCIR.
IMI has been sometimes perceived as too pharma focused or 'closed shop', with the research agenda set by the research directors of big pharma companies.
Opening up to other sectors comes from the need to deliver better and more integrated healthcare, said Magda Chlebus, director of science policy at EFPIA. While IMI helped in precompetitive aspects of drug discovery and development, IHI will take a more holistic approach, keeping the patient's journey in mind. "It made perfect sense scientifically and from a business perspective," said Chlebus.
The shift towards patient-centred delivery of healthcare has been slowly taking shape, and the COVID-19 crisis has highlighted the need to also take a more multidisciplinary approach to health research. "COVID has shown the link between different disease areas, for example, between cardiovascular and emerging diseases," said Eberstein.
IHI will address five areas, says Patrick Boisseau, director of research and innovation at MedTech Europe:
harnessing the latest fundamental science and technology and working in collaboration with academia and technology institutes to develop new treatments and diagnostics;

 ensuring new products are integrated in care pathways;

applying digital technologies, such as big data, advanced analytics and artificial intelligence, to develop new products and services;

working with citizens and patients' group, consulting and engaging them in health research;

creating a procurement  framework that supports a value-based approach to healthcare.
From 2021 - 2027, IHI will launch Horizon Europe calls for projects in these areas.
Ensuring patient access to new products will not be part of IHI's remit, but Chlebus, said, "should be considered as an objective by design."
A wave of powerful technologies, including digital tools, artificial intelligence, machine learning and new diagnostics, is creating enormous potential to improve healthcare.
Eberstein agrees the rate of product development exceeds the rate at which they can be deployed. She hopes this can be addressed by developing close ties between IHI and the Digital Europe programme, which aims to facilitate the deployment of new technologies, to ensure that "what we are doing in the partnership reaches the market."
Healthcare systems are notoriously resistant to new technologies, and another key part of smoothing the path to deployment will be working with future customers on the design of new products, said Eberstein. Early input and feedback from users would help develop what the market needs.
Budget undefined
Funding for the new partnership will be decided after the European Parliament and the council agree the budget for Horizon Europe. As with IMI, the partnership proposal suggests industry contributions will represent at least 50 per cent of the budget, but does not suggest an overall sum.
For Boisseau, the only concern when it comes to the budget is that it is enough to achieve the partnership's goals. "I don't care if it is the biggest or the smallest, as long as the budget brought by the European Commission and the industry is large enough to address the medical needs we want to address."
The participation of non-EU countries also depends on the Horizon Europe framework, the final details of which will be agreed after the budget deal passes through the parliament, and the conclusion of separate deals with the countries wishing to take part as associate members.
Looking at the heft of would-be associate countries such as Switzerland, the UK and Israel, in medtech and other sectors involved in IHI, their participation will be an important factor in ensuring IHI's success.
"It is essential, it is a condition sine qua non for success," said Chlebus. All biomedical research in Europe draws on third countries and their knowledge and data.
"It would be hard to explain to European patients that we are not looking for the best science, best technology available in the world, and not trying to translate them into services," said Boisseau.