Science establishment complains about lack of clear guidance; calls for more detailed planning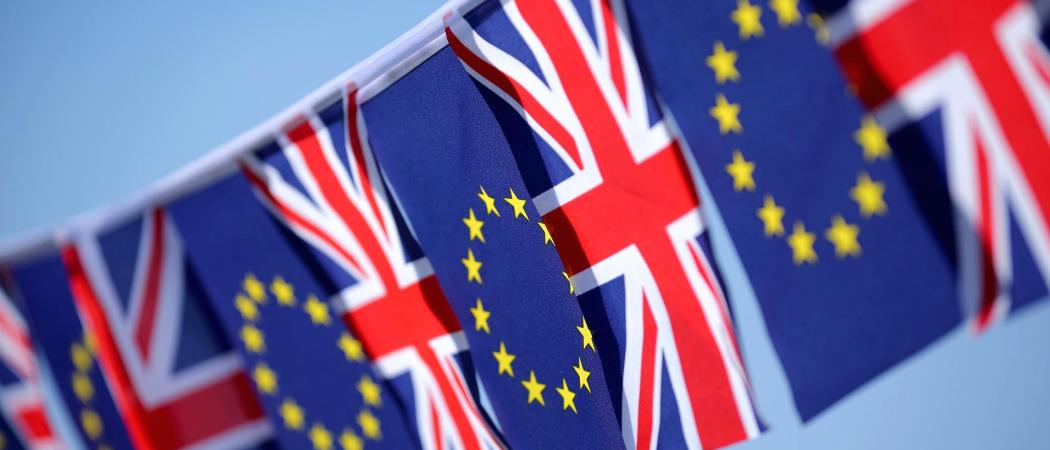 Researchers are urging the UK government to spell out emergency plans for a no-deal Brexit and quicken the overall pace of preparations, ahead of a crunch parliamentary vote on Theresa May's withdrawal deal next week, which looks likely to run into the sand at Westminster.
Giving evidence to a House of Lords sub-committee, Viviene Stern, director of the international arm of Universities UK, said, "We do need some reassurances, as soon as possible. We need to see detail."
A Brexit deal between the EU and UK has been rubber-stamped by EU leaders, but must also be backed by the UK Parliament if it is to come into force. MPs will decide whether to reject or accept it on Tuesday 11 December. No withdrawal agreement would mean there would be no transition period after Brexit and, instead, a disorderly departure.
Although the government has published more than 100 so-called technical notices on the implications of a no-deal Brexit, it barely scratches the surface for researchers, Stern said.
Many things remain unpredictable and up in the air, including what would happen to UK research staff on temporary postings elsewhere in the EU if the deal collapses, and how a promised government scheme to underwrite existing grants would work in practice.
The government has said that if it cannot strike a deal with Brussels, it will underwrite Horizon 2020 funding for all existing and future successful UK bids. The guarantee would cover the lifetime of researchers' projects, even if they last beyond 2020.
But without practical information, the guarantee, "feels a little thin", Stern said. "How do the [grant] flows work; does the [European] Commission pay or does the government? What will the audit requirements be? Now we're getting to the point where these questions need to be answered," she said.
UK government officials say they have tried to get EU officials to engage on these questions, but have found a closed door each time.
"Some of these questions can only be resolved in dialogue with the Commission [but] I understand that the [EU executive] is unwilling to engage at that level of technical detail," Stern said.
In response, an EU official said no deal planning "is a question primarily for the UK. We will not be negotiating a no-deal scenario. The withdrawal agreement outlines our agreement reached at negotiator level on the financial settlement, which would ensure that the UK honours all is commitments under the current MFF, including Horizon 2020."
Beth Thompson, head of UK and EU policy at the research charity Wellcome Trust, told the committee that no deal would cause big research funders to pull back investment.  
Wellcome spends 75-80 per cent of its £1 billion annual investment in the UK. "The UK is a brilliant place to do science. [But] a no deal, and the implications it could bring, could lead to the UK environment for science changing significantly," Thompson said. "While the UK is this powerhouse, Wellcome support is here – but our support is not unconditional."
Brexit pain
A key amendment passed in Westminster on Tuesday gives the UK parliament a vote on the next steps necessary should the government's Brexit plan be defeated. Many have interpreted this as reducing the likelihood of a no-deal Brexit.
But for now, amid all the carnage, Brexit is continuing to drain UK research, said Stern. "One institution I won't name talks about an almost cessation of proposals to coordinate projects," she said.
Fears over a no-deal Brexit has caused researchers to turn down big grants in the UK. "It's becoming more difficult to attract talent," Thompson said. "Some individuals have turned down Wellcome fellowships and funding, because they were unsure whether they'd be able to apply for European Research Council funding in the future."
Beyond these anecdotes, Stern cites evidence of a small drop in UK success in Horizon 2020, the EU's current science programme. Between September 2016 and June 2018, the country's share of winning grants fell from 15.3 per cent to 14.3 per cent.
'Diluted influence'
The UK is playing a reduced role in laying the ground for the EU's 2021-2027 research programme, Horizon Europe, the committee heard. 
"It's inevitable our influence on Horizon Europe has been diluted. [Brexit] has hampered the way we'd normally act," Stern said.
Researchers are urging the government to join the next programme as an associate member. Associate status gives countries access to the EU's single beneficiary research schemes, such as European Research Council and the Marie Skłodowska-Curie funding, which Thompson estimated make up some 60 per cent of the funding the UK wins from Brussels.
As an associate country, the UK would have more opportunities to lead EU projects. "Third countries" can lead projects, but because there is a requirement that these countries provide their own funding, in practice it almost never happens (fewer than 10 of roughly 20,000 signed Horizon 2020 contracts are led by third countries).
Stern is confident the UK can remain "an influential voice" on EU research matters, even if the country loses its formal voting rights after Brexit. "We know Switzerland and Norway have strong voices on the programme. They got these voices primarily through showing up," she said.
The UK has a new universities and science minister to steer negotiations – Chris Skidmore, a historian and Conservative MP, was appointed to the role on Wednesday, succeeding Sam Gyimah, who resigned his post last week after the government pulled out of "frustrating" talks on the EU's Galileo satellite navigation system.
But Stern said that, with so many Brexit fires for the government to tend to at the same time, a deal on Horizon Europe may be kicked into the future. A persisting high turnover of science ministers – Skidmore being the fifth in eight years – would also slow down talks.
"We probably won't get into the nuts and bolts of an association agreement until next year – it's possible we'll still be negotiating it when the programme starts," Stern said. "[To government], we have to say: Hurry up."
Visa overhaul
Scientists do see one potential upside of Brexit: the opportunity to reform immigration rules for highly skilled workers, the committee heard.
The current system governing researchers is not up to scratch, Thompson said.
"Our visa system is hugely costly compared to others," she said. "A five year visa for a researcher with a partner and three children would cost £11,000. In France, it's an order of magnitude less: £1,000." 
Non-EU researchers already often struggle to get visas for short visits to the UK. "We've had problems bringing in researchers for conferences from Africa and Asia. We've had people interview at Wellcome who have had their visa rescinded," said Thompson.
Today, specific categories of visas are needed for non-EU people to come and work or study in the UK, including one for "skilled workers" – who usually have to earn at least £30,000 and have a job offer.
The government, which has promised a new immigration strategy, said high-skilled workers would be prioritised, with no preferential treatment for people from the EU compared with those from the rest of the world. The government has already announced the rights of EU citizens already living and working in the UK would be safeguarded after Brexit.
Editor's note: This article has been updated with correct information on Horizon 2020 coordination: It is legally possible for entities from third countries to lead EU research projects.