Against the staggering €600B per annum cost of dealing with mental health problems, Horizon 2020 invested a paltry €870M over seven years on research into their causes. Horizon Europe is not promising much more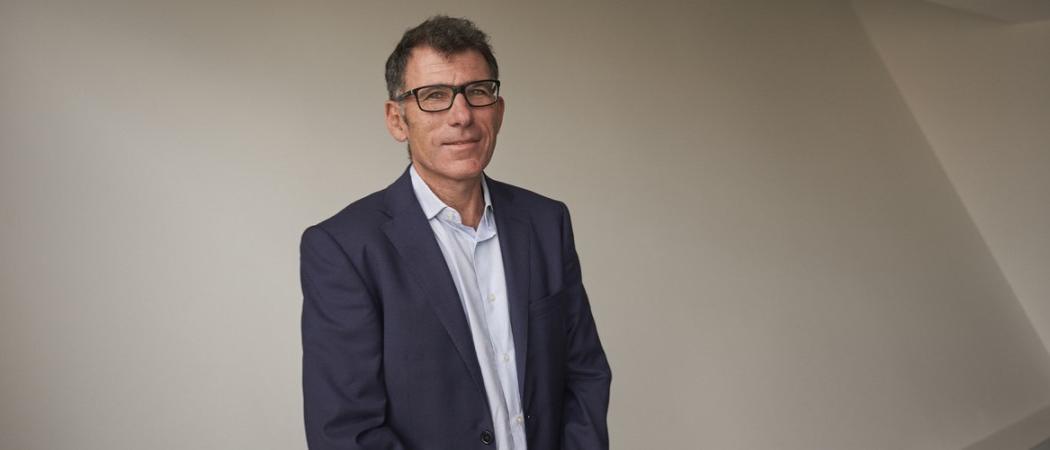 Mental health disorders cost Europe €600 billion every year, and research could help tackle the burden. But the investment in mental health R&D in the EU does not match the need, researchers say.
"Money moves the interest of people," Josep Maria Haro, director of research and teaching at the Sant Joan de Déu health park in Barcelona, told Science|Business. "If we have money, there will be more people interested in this type of research. If we are able to produce some relevant results, this will make more people become interested in investing. It's a matter of money."
Today, mental health illnesses affect one in six Europeans and cost governments billions of euros every year. After a year of lockdowns and uncertainty, many psychiatrists believe this burden may increase further. A better understanding of mental disorders could help tackle the issue.
In the next few weeks, the European Commission will publish the first work programmes of the new €95.5 billion EU research programme, Horizon Europe, revealing the programming of health research for the next two years. According to a leaked draft plan, this year, the Commission is planning a €60 million call for research advancing molecular and neurobiological understanding of mental health and mental illness. Next year, there will a €50 million call for boosting mental health in Europe in times of change.
Some other calls may also have room for funding relevant projects, and some additional research will be funded through the International Initiative for Traumatic Brain Injury Research, the Commission confirmed.
But while the focus on mental health in EU research programmes may be increasing, the burden of disease also continues rising, with 82.7 million people in the EU affected by a mental disorder each year, according to the European Brain Council, an association of scientific societies, patients' organisations, professional societies and industry.
"Due to the staggering burden of brain disorders – neurological and mental alike – and their related comorbidities, there is an urgent need to transform awareness into concrete action, including matching the allocated funding to the actual burden," said Stephanie Kramer, head of communications, advocacy and policy at the European Brain Council.
In the last seven year EU research programme, Horizon 2020, the Commission invested over €870 million in mental health, looking for better ways to promote it as well as preventing, diagnosing and treating mental illness in different settings and across the lifespan.
But other priorities came first. Analysing the 2018-2020 Horizon 2020 work programme for health research as a whole, researchers found only 2.3% of calls directly addressed mental health, while 15% of calls related to infectious diseases, an area generally regarded as not getting sufficient funding. The Commission invested over €3 billion in cancer research under Horizon 2020, multiple times more than mental health. "It seems, at this moment, mental health is not the most important thing," Giulio Castelpietra, a psychiatrist and one of the authors of the paper, told Science|Business.
Case study: cancer
Back in 2012, Haro and partners around Europe embarked on an EU-funded project to create a roadmap for mental health research. Three years later, the Roamer project presented its arguments for making it easier to share data and directing more funding to understanding the underlying causes of mental health problems.
The Commission was 'conscious' of Roamer's advice but the roadmap was never fully taken on. "There is an interest. But at the same time, sometimes this interest is not clear. For example, in the health directorate of the Commission, mental health [has since] disappeared as an area," Haro said.
Haro believes mental health needs to follow in the footsteps of cancer research, which was similarly underfunded until rising societal pressure to address the burden of the disease in the 1960s convinced governments to put in more money. The benefit in terms of improved drugs and treatments is now evident.
This required huge investment from both the public and private sector, including charities. In the UK, for every £1 the government invested, charities invested £4. "In the case of mental health, that is almost non-existent. The percentage of funding that comes from charities is about 1% of public funding," said Haro.
The next step in Europe's fight against cancer is a Horizon Europe research mission, which will launch later this year, with the aim of saving three million lives by 2030.
A similar effort is needed in mental health, says Haro. It would help attract investment and change the public's perspective about mental health. "The issue is that people think two things about mental disorders: one is that you cause it yourself, and the other thing, they are incurable. Both things are wrong," he said.
If the EU shows real ambition in the field of mental health research, in 100 years, mental disorders could be curable.
Starting with the basics
Castelpietra says tackling these disorders has wide implications for society. Mental health is tightly linked to employment, education, training and other aspects of social life. "Mental health is a very complex compared to other fields of healthcare. It's at a crossing point with many other social and clinical issues," he said.
Because of this, there is a strong interest in determining what causes mental illness and how to help people live with disorders.  "It's a shift of paradigm of what we see in other clinical fields where the problem is to abolish cancer, for example," said Castelpietra. 
Haro says the greatest need is for more basic research in the field. One key issue is classification of mental disorders, which is currently based on symptoms. This is useful in clinical work, but less so when it comes to determining the underlying biological causes.
"One thing we need to do is reclassify mental disorders based on more aetiological classification, which is difficult," said Haro. Here, scientists have high hopes for artificial intelligence, which could help integrate and analyse data coming from different sources, such as clinical data and biomarkers.
The Commission also hopes to make progress in personalised prevention in the coming years. "A lot of progress into understanding mental illnesses has been made but much more research is needed to come up with personalised prevention as well as disease-modifying treatments or cures, which are urgently needed," an EU source told Science|Business.
In the end, the unanswered questions about mental health disorder will only be answered by putting more money into research. "Horizon Europe will be the largest programme in the world with a budget of [almost] €100 billion. I think the next call would be a chance to change the previous pattern of funding for mental health," said Castelpietra.