What does the EU mantra 'as open as possible, as closed as necessary' mean in practice?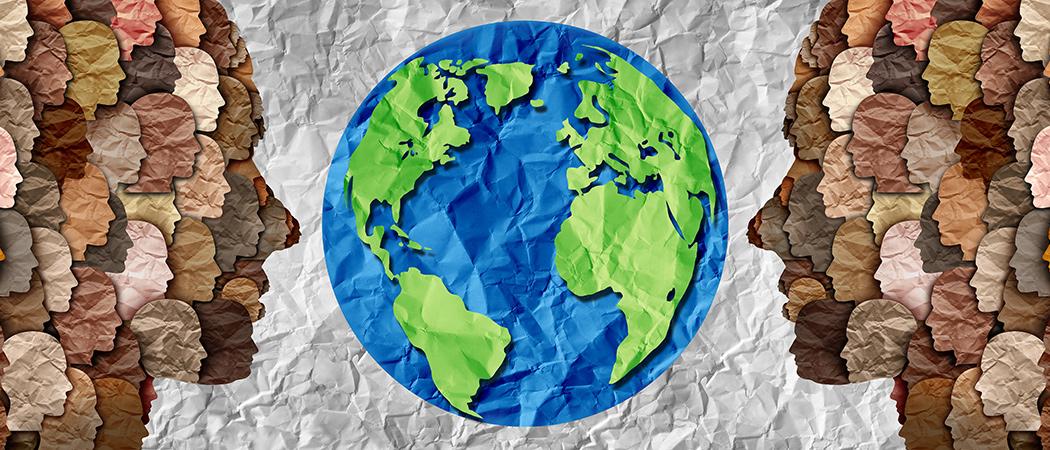 As Europe moves towards a values-based approach to international cooperation, the research world is grappling with what this shift means for international research and education projects.
The Russian invasion of Ukraine saw an unprecedented response from the science community with most institutions in Europe moving to cut scientific links with the aggressor state. When it comes to China, EU member states have been deliberating how to manage the espionage risk.
Meanwhile, taking part in the EU's research programme, Horizon Europe, has also become a matter of politics not science, with Switzerland and the UK's bids to participate held hostage by wider political disagreements.  
As geopolitics creep further into science, the old rules on science diplomacy have been scrapped and Brussels has set a new rule of thumb for international research and innovation cooperation: as open as possible, as closed as necessary.
But what does that principle mean in practice? Speaking at an event organised by the German Academic Exchange Service (DAAD), Christian Ehler MEP, who was instrumental in shaping the current €95.5 billion EU research programme Horizon Europe, said the principle "sounds good" but the reality is much more complex.
"It describes the complex field of scientific cooperation internationally but let's be realistic: it's much more politicised than before," he said.
The rules are not yet clear and even the terminology is blurry, notes Ehler. In some cases, science cooperation is added to trade agreements as a flourish. "It's high time that we become much clearer about the definitions, who are our strategic partners, what is the political setting to decide on the terminology," he said.
The issue is also preoccupying member states. Audrey Goosen, head of research and innovation at the Netherlands' permanent representation to the EU, said the principle is a starting point on which the country is building its own rules. The Netherlands has guidelines for international scientific cooperation and now runs a one stop shop where institutions can get advice. But she believes it should be a European exercise. "This is the Dutch approach but we cannot do this alone," said Goosen.
Contradictory values
The question of who makes a suitable science cooperation partner is based on European values the bloc is trying to export, of respect for human dignity, freedom, democracy, equality, the rule of law and human rights, as set out in the Treaty of Lisbon.
But for the academic community, relying on these values to assert who to partner up with can lead to contradictions.
Lidia Borrell-Damian, secretary general of Science Europe, said academic values are more or less the same worldwide: ethics, integrity, inclusion, collaboration, autonomy. But European values can sometimes cut across academic values. For example, cutting ties with Russia limits European scientists' access to the permafrost, putting the EU's ambitions to tackle climate change at odds with its core values.
"There is a contradiction in the system," said Borrell. "The problem with 'values' is that they are contradictory, but academic values are more or less the same worldwide."
But Jeffrey Rathke, president of the American Institute for Contemporary German Studies, a policy research institute, said the question of values is unavoidable in the current geopolitical context and the research community should get comfortable with it being a factor in decisions about who to cooperate with.
"If you look at what has been happening in the broader trends in western governments, it's a reassertion of state prerogatives after decades of laissez faire affairs," said Rathke.
For the US and Europe, it becomes a matter of retaining soft power in the world as their share of global GDP decreases. Rathke argues the west should be honest that this is a motivating factor.
Thomas Jørgensen, senior policy coordinator at the European University Association, believes the west should be careful with this approach, quoting one German historian who suggested the only way to win a value war is to kill the enemy. The right approach would be "a negotiated peaceful coexistence," he suggested.
 "It doesn't mean you should accept everything," he said. "But I think you should be careful. Values are difficult and conflictual things to work with."
Retaining autonomy
When countries are no longer reliable partners, someone has to make the call that cooperation is at an end. Universities must retain autonomy, but with key strategic technologies and research at stake, governments are beginning to dictate whom its researchers can collaborate with. When Russia attacked Ukraine many national European governments moved to tell its institutions to cut scientific links.
Posed with the hypothetical question of how the research community would react if China invaded Taiwan, some panellists suggested the response would be part of a broader reaction. Rathke suggested the reaction would be extreme, whether universities wanted it or not.
But research leaders in Europe are not convinced the reaction would be as strong as it has been with Ukraine.
Christiane Schmeken, strategy director at the DAAD, suggested China attacking Taiwan would not arouse the same emotion in Europe as the Ukraine war has, because of weaker historical and cultural ties. What would be unprecedented is giving an answer to the 'what if' question in peacetime. "If we give this answer now, this would really be a new paradigm," said Schmeken.
But Borrell-Damian said a time of  war is not an appropriate time for any type of cooperation. "It's difficult to keep constructive dialogue [going] when someone is killing people," she said. "Peace should be a precondition for cooperation, including in research."
Then, there's the question of students from China on whose tuition fees many universities in Europe and the US are reliant. Matteo Vespa, president of the European Students' Union, said the possibility of an attack by China should be an incentive for governments to invest more in public education to ensure universities can act independently in the case of war.
But the overall goal is to keep science cooperation going, said Kristin Danielsen, executive director for internationalisation and the research system at the Research Council of Norway. "Science is important for creating cultural understanding," she said.